AUTUMN CAPSULE COLLECTION
FLAMBOYANT | CHEEKY | DEPENDABLE
WIN your pick of a new item by
signing up below for our Autumn Capsule Collection Launch.
We respect your privacy. By completing this form you are signing up to receive our emails and can unsubscribe at any time
DID YOU KNOW: Mother Earth has a generous waistline, at the equator, the circumference of the globe is 24,901 miles (40,075 kilometers). Bonus fact: At the equator,
you would weigh less
than if standing at one of the poles.
NEW TO 3RD ROCK? HERE'S WHAT YOU NEED TO KNOW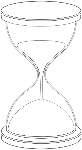 Our styles are often unique to our seasons and popular sizes sell out quickly.

Your best chance is to sign up and be ready for the launch.

We'll send you an email when the collection launches!
Make sure you check your inbox.
Questions? Pop a quick email to our 3RD ROCK Team at info@my3rdrock.com or message us on Facebook, anytime.