LET US DO THE WRAPPING
Wrap up your year and XMAS gifts all in one.
Save now and be ready when the lights are up on the tree.

As our stock is limited, this sale is private to our subscribers for the first 48 hours,
so sign up below for a private ticket!
NEW TO 3RD ROCK? HERE'S WHAT YOU NEED TO KNOW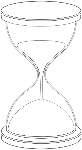 1. THEY MIGHT NOT COME BACK
Most of our styles are unique to our seasons and sometimes go out of stock just a few hours after launch!

Make sure to arrive to the sale on time to get the last pair.

Make sure to check your email to be the first to the sale.

See you there!
Questions? Message us on Facebook at 3RD ROCK, anytime.