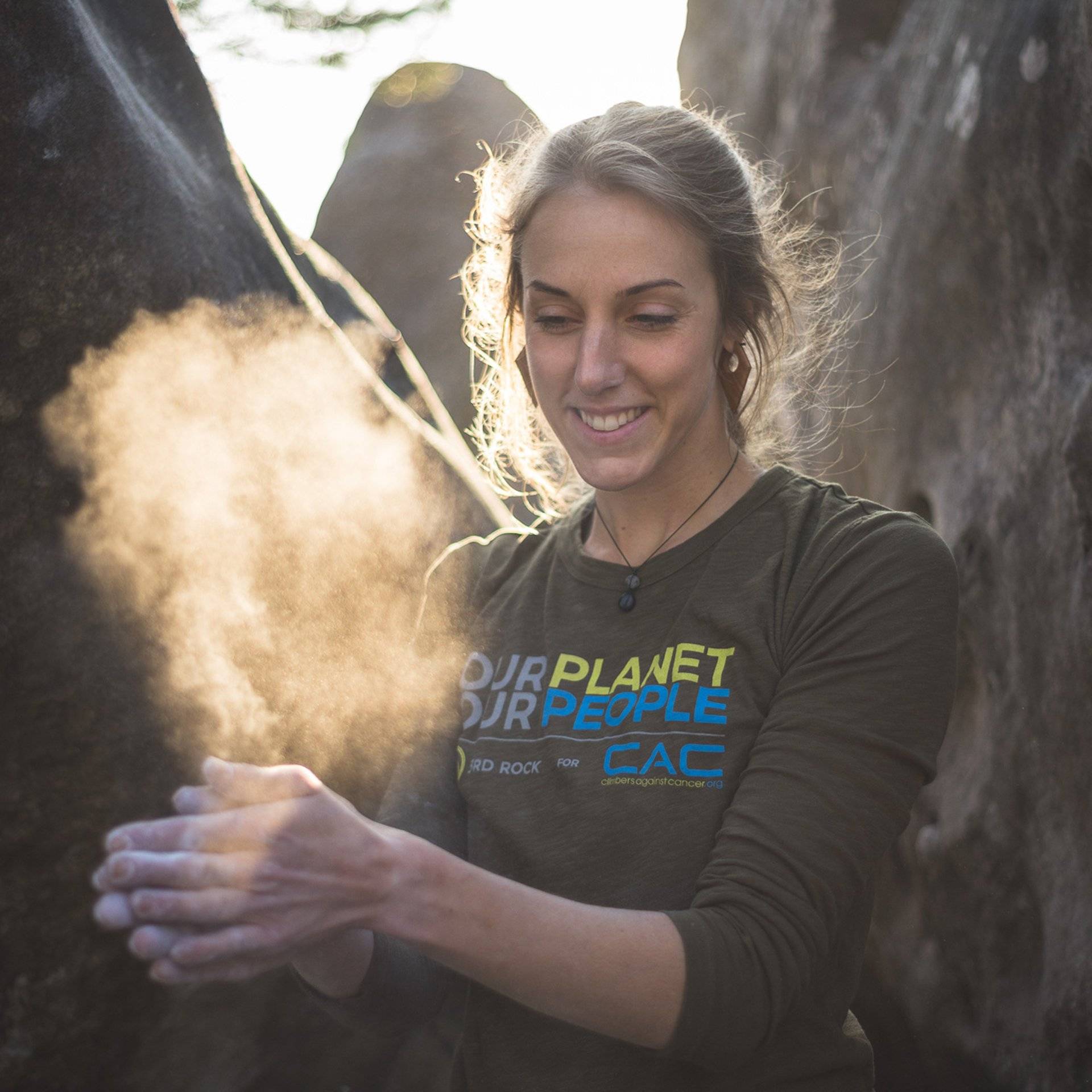 Hometown: Stockholm
Resides: Wherever life takes me
Local Crag: Klättercentret, the indoor gym ;P
Favourite Crag: Odyssey, Kalymnos



Las Clochas de Targa, 8a+, Chulilla

Angelica, 8a, Kalymnos

Punto Caramelo, 8a, Kalymnos

Sunes Sommar, 7C boulder, Uppsala, Sweden

Totem Pole, 7b, Tasmania

1st place Swedish Bouldering Championships (2011 + 2014)

2nd place Swedish Lead Championships

Finals Nordic Championships 3 years
Daniela is a nature loving climber, yogi and movement practitioner. She loves all styles of climbing, sport, boulder, trad, plastic, big wall (haven't tried ice or alpine climbing yet though) but prefers to be tied into a rope. She also has a very big passion for coaching which is what she does for a living and for the environment.
"Watching others move on the wall has always inspired and motivated me as a climber . It makes me both want to learn more and help the climbers when things get hard - physically and mentally. I want to support them and give them tools to work with so they can reach their next level. I feel very blessed and lucky to be able to make a living of something I love so much!"
Daniela started of as an indoor climber at the age of 20 and spent all the free time she had at her local climbing gym until she got a full time job there and basically could move in. At the gym she was coaching the competitive youth team and to get a better understanding of what the kids where going through mentally and physically she got into competing herself. She won the Swedish Championships twice, entered the World Championships and 1.5 seasons of the Bouldering World Cups. Unfortunately during the second season she had a shoulder injury which prevented her from climbing for a year.
"Climbing allows me to be in the nature and enjoy the sceneries, meet new and old friends and to both push my limits physically and mentally as well as just enjoying easy and fluid movements on beautiful walls with breath taking views."
During her time off climbing she reevaluate her life situation and her priorities in life - she spent (according to her) too much time on work and hanging on plastic.
So she took a year off for travels, climbing and became a Hatha Yoga Teacher.  
After that year she saved up some money, cut back on her work at the gym and started to offer coaching climbing trips and got a van that she rebuilt and started to travel with.
"I compare most challenges in life to the challenges I face in climbing. You know you're on the right track when you're starting to doubt what you're doing and the fear of failure is rising. It tells you you're at the end of your comfort zone, where you grow and where the magic happens, that's where I want to be!"
She's also been working her way through a broken heel and two knee surgeries only to find herself at the age of 33, climbing harder than ever before.
Coaching Experience:
Swedish Authorized Indoor and Sport climbing instructor
STAC Elite Trainer/Coach
Head coach at Klättercentret
Coached the elite youth in Stockholm who has won ceveral Swedish and Nordic Championships
Coached Kajsa Rosén, European Youth World Championship winner in lead and the first female to onsight 8c
FOLLOW DANIELA ON SOCIAL MEDIA