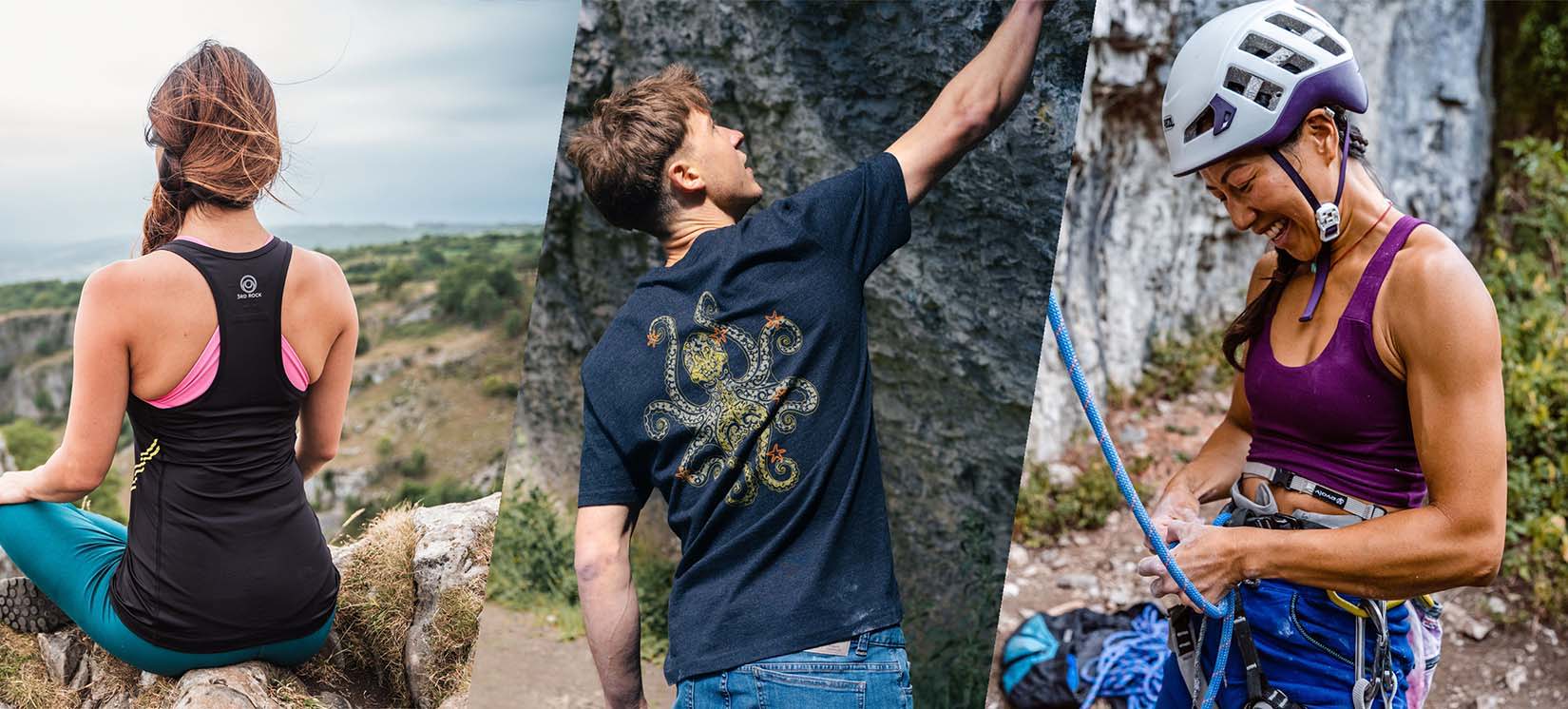 We are delighted to announce that we have partnered with Crowdcube and our crowdfunding campaign IS NOW LIVE
Help us change the world - the textile and clothing industry is one of the biggest polluters on earth. We can do better! in fact, we ARE doing better :)
Your investment will help us create an ever wider range with more sustainable made-to-move garments that you wouldn't want to take off!
Earn great rewards when you invest

Be a part of our future, whether you would like to invest £10 or £50,000
GRAB YOUR CHANCE TO OWN PART OF 3RD ROCK!

We want to offer our customers and everyone who loves what we do the opportunity to be a part of our future, whether you would like to invest £10 or £50,000.

For more information on our vision and strategy, not to mention exciting shareholder rewards, click the link above, enter your email address we'll send you the link to our campaign once it's live.
Crowdfunding allows us to receive investment from our customers as well as institutional investors via a dedicated online portal. Our crowdfunding campaign is part of a larger funding round and gives our customers and community the opportunity to invest on the same terms as our previous investors and share in our future success.
By investing in us you will own shares in our business.
Do I get shares in the company?
Yes, every investor will receive shares in 3RD ROCK. The number of shares you receive will be proportionate to the amount that you invest. The final number of shares issued will be dependent upon the final number of investors and amount of money raised.
Yes! as well as shares in our company, investors may also be entitled to a selection of very cool rewards as an additional perk for investing. It will be announced once the campaign is live.
When will your crowdfunding campaign go live?
Our campaign will be available in the next few weeks - please register your interest in investing via the form above.
What will you do with the money?
Please see the business plan available on our crowdfunding page for more details once it's launched, but in short we will be expanding our product range, investing in R&D to be able to continue innovating in our products and materials and hire a few key team members to help us grow.
Do you have a business plan?
Yes we have a business plan available for download on our crowdfunding campaign page. If, after reading it, you have any further questions then please do not hesitate to contact us on the details supplied in the pack, and we will be happy to answer any questions or supply additional information.
How will I make a return on my investment?
This is a long term investment in a fast growing company. We aim that the value of your investment will increase over time, giving you capital growth. The main way that can you can make money from your investment is by selling your share for more than you paid for it.

We are a private limited company, and our shares are therefore not publicly traded at present. In the event of a future sale of the company you would be able to sell your shares at that stage to the acquiring company.
Alternatively, if the business grows to a point where the company management/further institutional investors offer to buy back, you are also likely to be able to sell your shares.

Disclaimer – Investments of this nature carry risks to your capital as well as potential rewards.
Investments of this nature carry risks to your capital. Please Invest Aware.