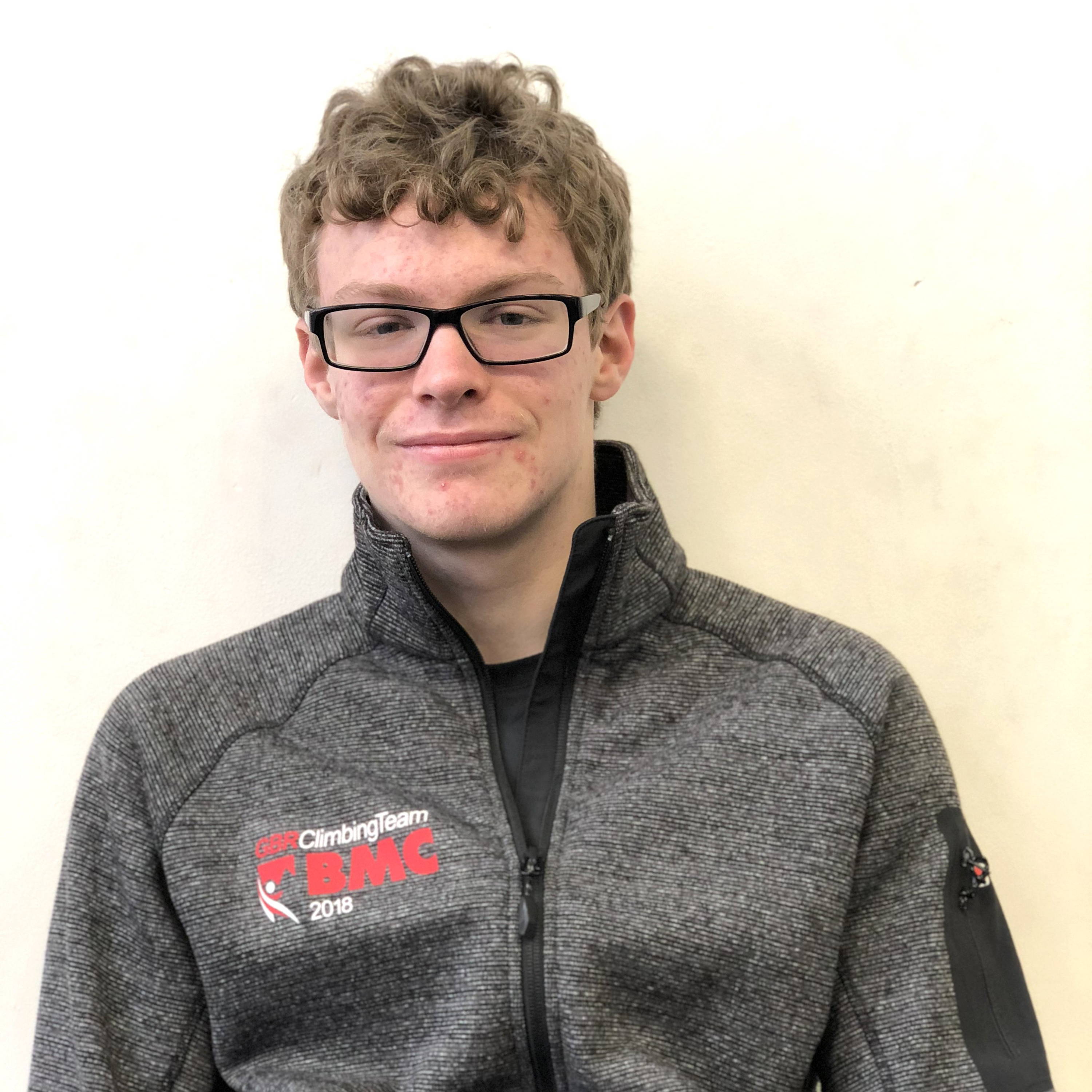 Hometown: Guildford, Surrey, UK
Resides: Guildford, Surrey, UK

"Work Hard to get Good, Work harder to get Better."

Flying Buttress Direct E1 / 5a, Stanage Edge, Derbyshire, UK

Chapeau Chinis (Haute Version) V6/7a, Fontainebleau

Send of Green Travserse F7a, Stanage Plantation, Derbyshire, UK

Send of Mr Gymnasia 7a, Portland, Dorset, UK

Quand on n'a que l'amour 6b, Rocher Baron, France

J'en reve encore 6b, Rocher Baron, France

Featuring in Paralympic 2012 TV Commercial on Channel 4

2018 Gold at World Paraclimbing Championships, Innsbruck

2019 Gold at World Paraclimbing Championships, Briançon
Matthew was born missing his right arm below the elbow. He has always been active climbing trees and climbing frames in children's playgrounds. He started out competing in national para-swimming competitions. After attending a few climbing birthday parties he entered an Open Paraclimbing competition and came 3rd without any formal training. Then, after gaining an International Bronze medal in Para-swimming he decided to give up swimming in favour of
concentrating on climbing.
''I love climbing and the climbing community. It's such a friendly and supportive community, unlike anything I have experienced before.'
In 2014 Matthew met his coach and starting training for competitions, 2 years later he made it on to the GB Paraclimbing Team now in his 3rd year on the team he has gained 5 Golds and 2 Silvers at International level and in 2018 became World Paraclimbing Champion in his category.
Since being introduced by his coach to climbing outdoors Matthew has climbed in Portland, Cheddar, Peak District, Fontainebleau, Briancon (France), Malta, and Australia. As he enters a gap year after A-Levels this summer he hopes to explore climbing opportunities in Iceland, hopefully including some first ascents, Colorado and maybe Rocklands, as well as getting out more in the UK.
FOLLOW MATTHEW ON SOCIAL MEDIA