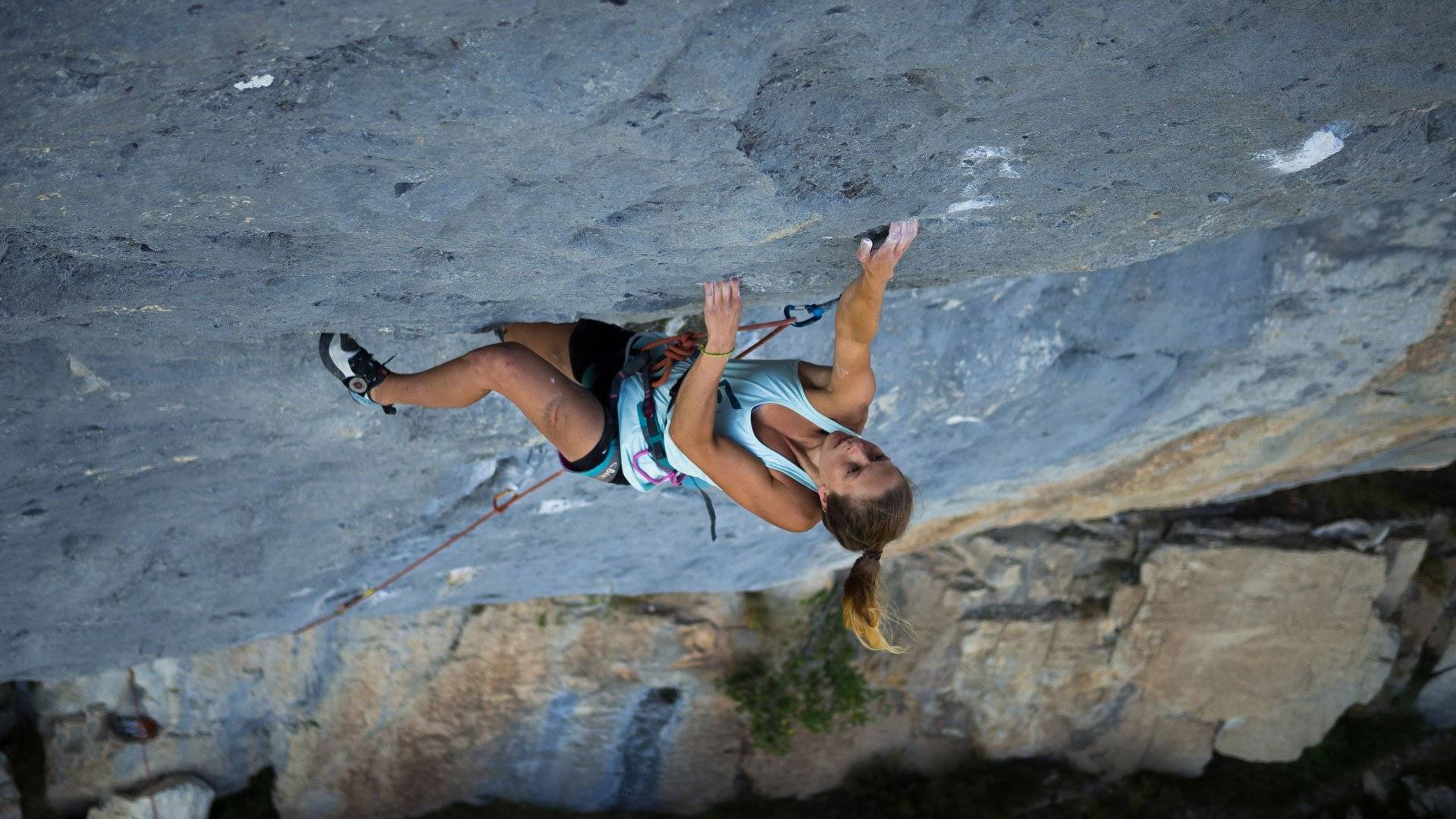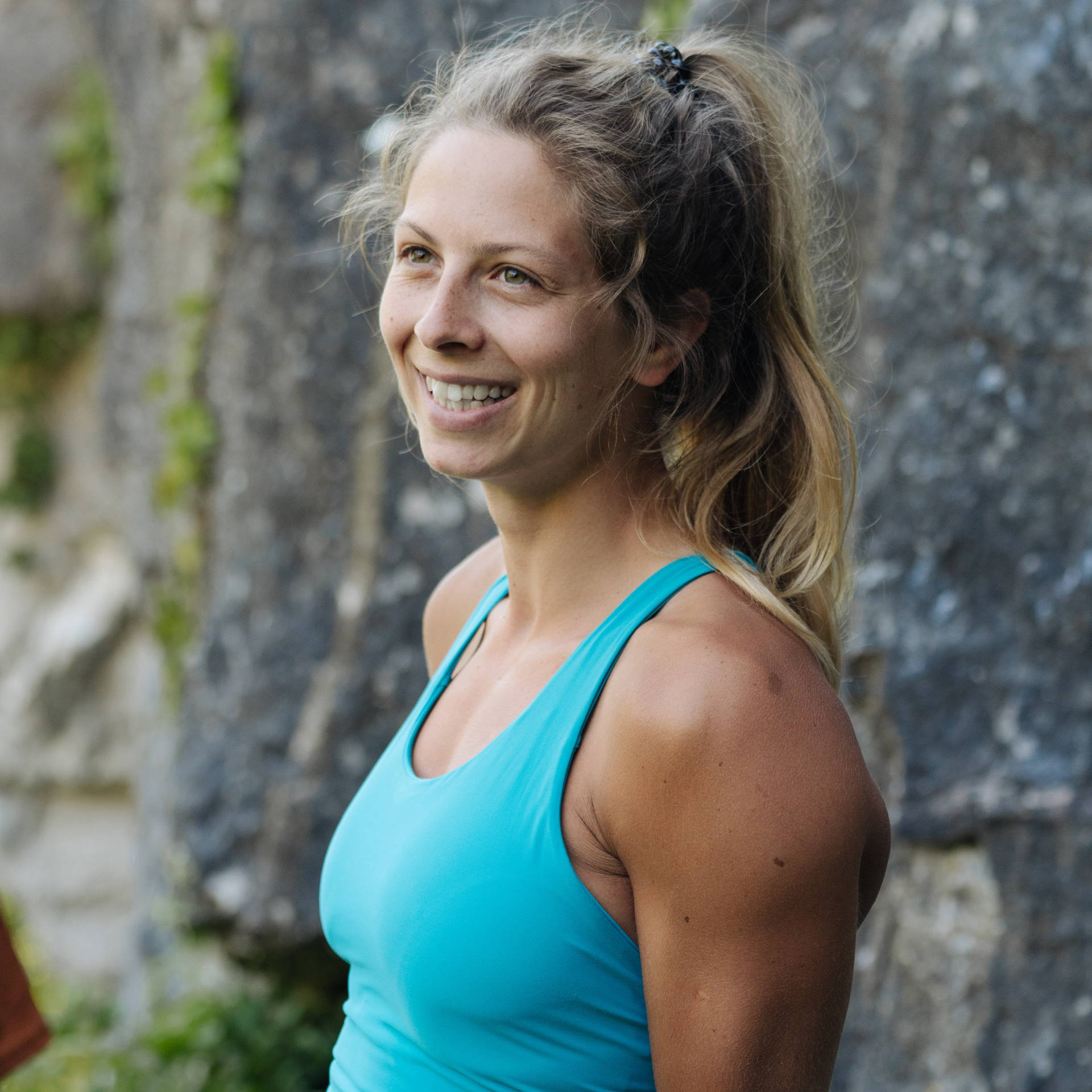 Hometown: Cardiff, South Wales
Resides: Bristol, UK.


"If it's worth winning, it's worth losing." - Mr. Frugtniet (Rhoslyn's Dad)
The Death Star, 8c, Cheddar Gorge, UK

Eurofighter, 8b, Gower, UK

Lightning, 8b, Yangshuo, China

Face de Rat, 8a+, Ceuse (flash)

Mon Dieu, 8a+, Oliana

Teamwork, f8A, Switzerland

Caroline, f7C+, Rocklands

Teardrops of Angels, f7C+, Biblins

AWOL Apprentice LH, f7C+, Tintagel
Competition Climbing
British Lead Climbing Championships Finalist 2019 & 2018

British Bouldering Championships Finalist 2019 & 2018
Rhoslyn started climbing aged 9 and was hooked after a taster session at the Welsh International Climbing Centre. It didn't take long for her to be drafted into the Dynamic Rock Climbing team under the guidance of the legendary Si Rawlinson where she was first introduced to training for climbing and enjoyed regular trips outdoors to put her new found skills to the test on real rock.
"This is when I really fell in love with climbing- especially climbing on rock- I loved visiting beautiful places and climbing with my friends all day long! I think I love climbing so much because it allows me to escape everything else. I like seeing the progress after I put the work in, and I like pushing myself to achieve my goals, it's quite a personal sport. If I didn't climb I would probably have a load more time to sort my life admin out!"
With Dynamic Rock team training being focused on competing in national competitions Rhoslyn spent some years as a member of the GB Junior Climbing Team experienced her first taste of international competition.
As well as weekends out at the local Welsh crags the Dynamic Rock team organised trips to established European climbing hot spots such as Kalymnos, Gorges du Tarn & Rodellar.
"I was incredibly lucky to have visited so many world class crags at such a young age! It was a tricky balance for me: rock climbing to comp climbing and that is something I still struggle with now!"
While studying a degree in Geography at Exeter University Rhoslyn turned her attentions to outdoor projects and having some world class crags on her doorstep there was no shortage of climbs to go at becoming a regular at Dortmoor National Park, Cheddar Gorge and Ansteys cove. After graduating with her undergraduate degree she returned to the competition scene and placed 3rd at the British Lead Climbing Championships, securing herself a place on the senior GB Team. This secured her the opportunity to travel across Europe on the competition circuit, climbing outdoors during the week and competing in the World Cup circuit at the weekends culminating in a three week stint in Ceuse to wrap up the trip.
 "I absolutely love giving back to the climbing community and coaching the kids, I love seeing others trying hard and progressing. It is super rewarding!"
Rhoslyn currently works as the Assistant Manager and Head Coach at The Climbing Academy, Bristol. This is what gives Rhoslyn the most satisfaction with her involvement in climbing, coaching two teams and overseeing the development of 5.  
She is also a regular fixture on the British competition circuit not only competing but mentoring her group of young crushers as they start their journey.
FOLLOW RHOSLYN ON SOCIAL MEDIA