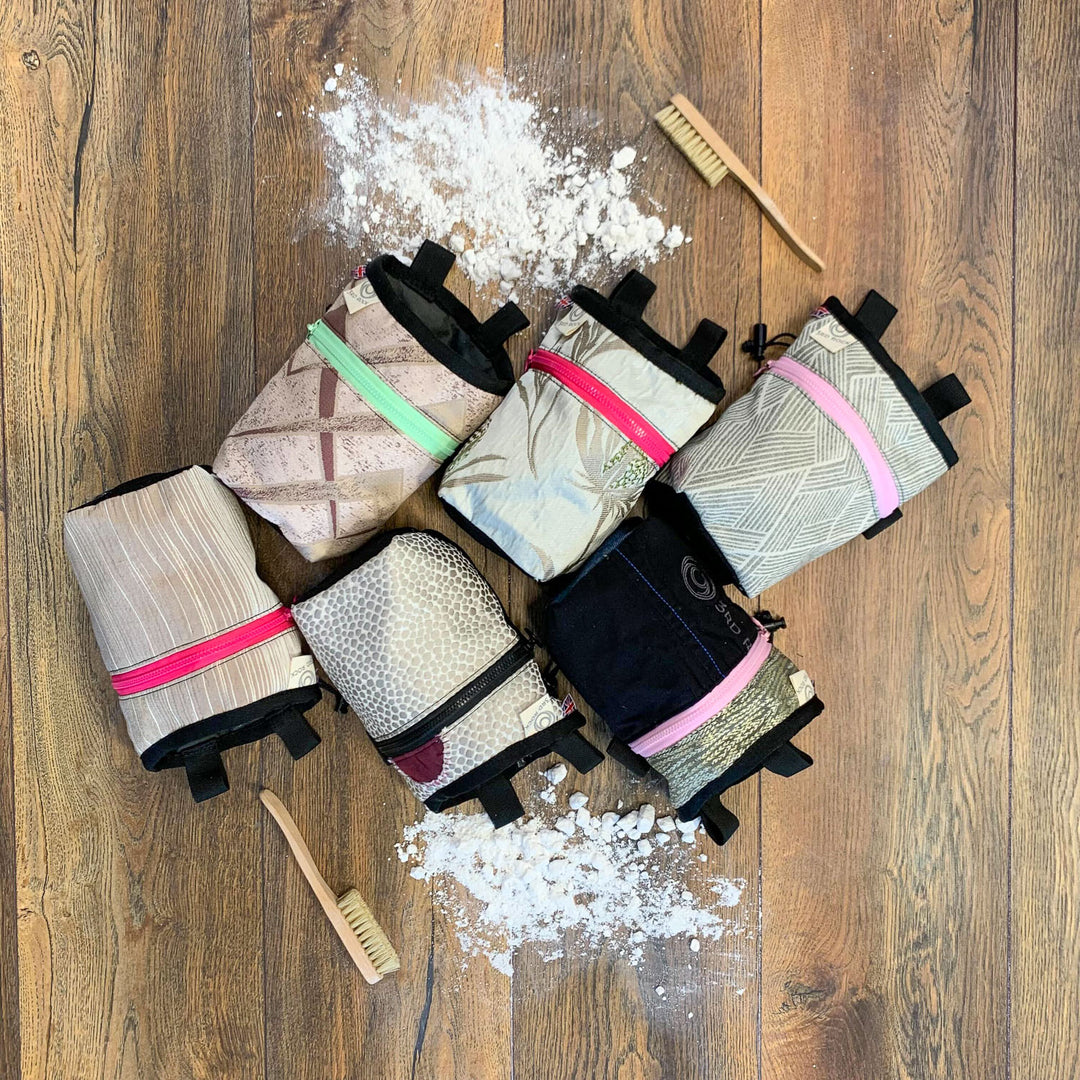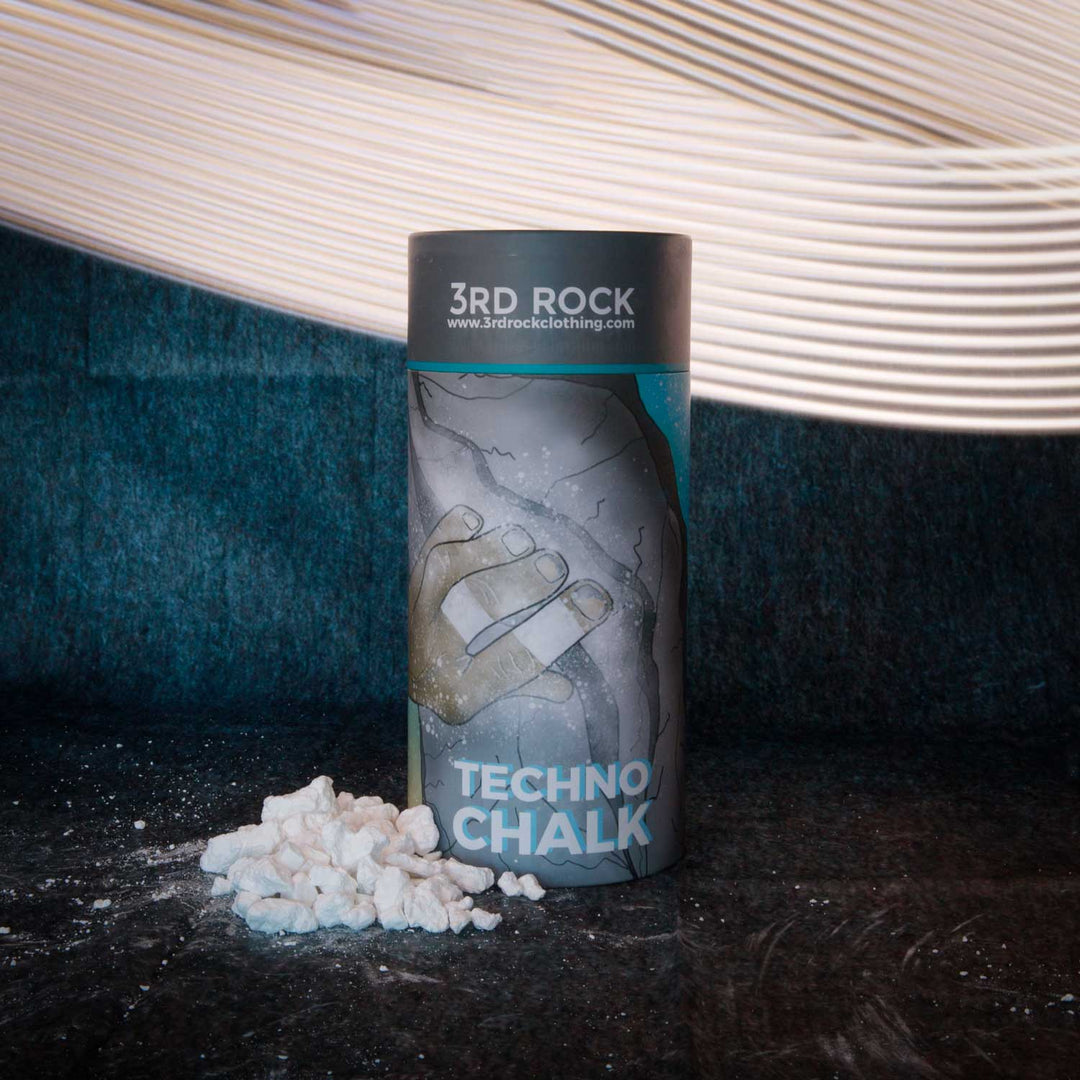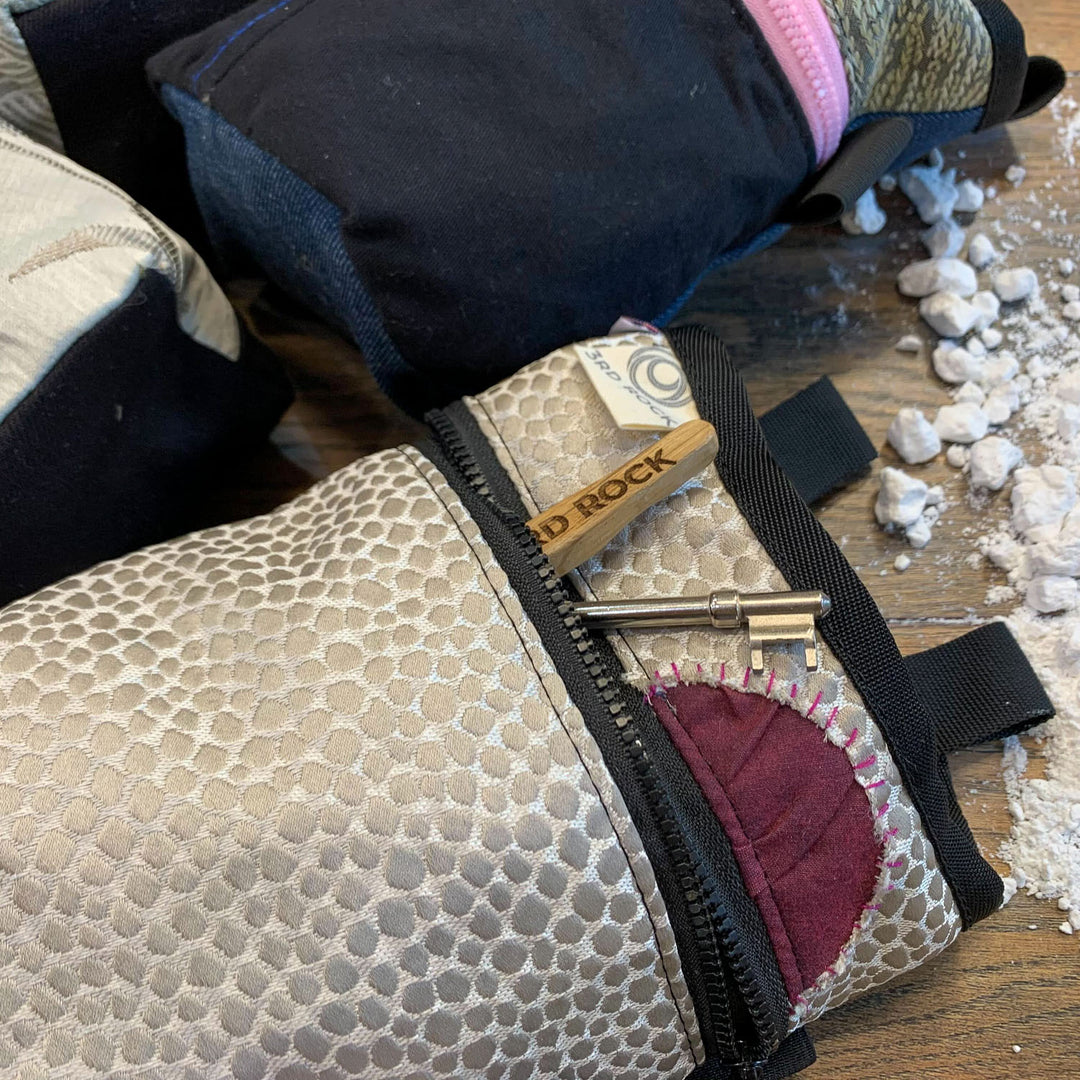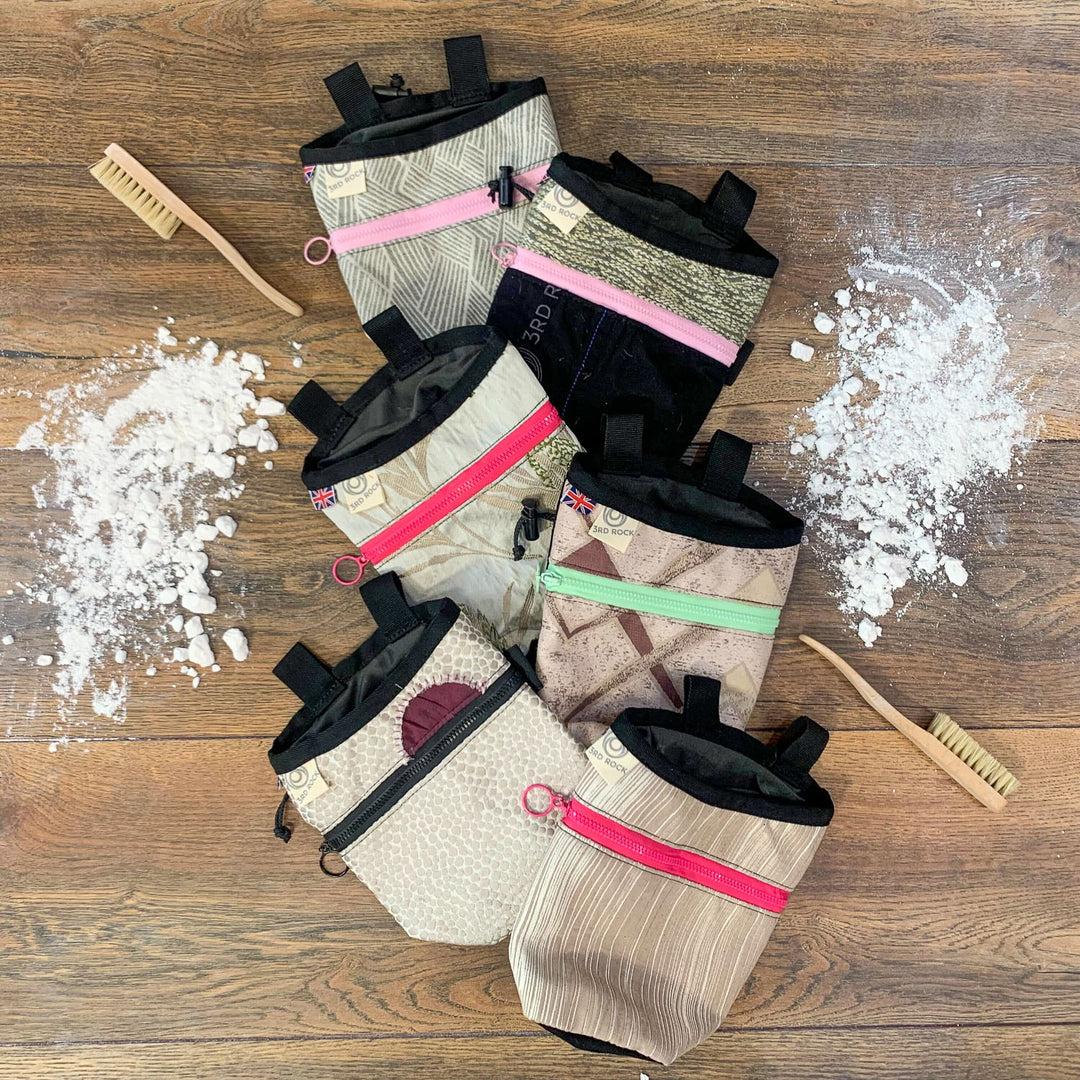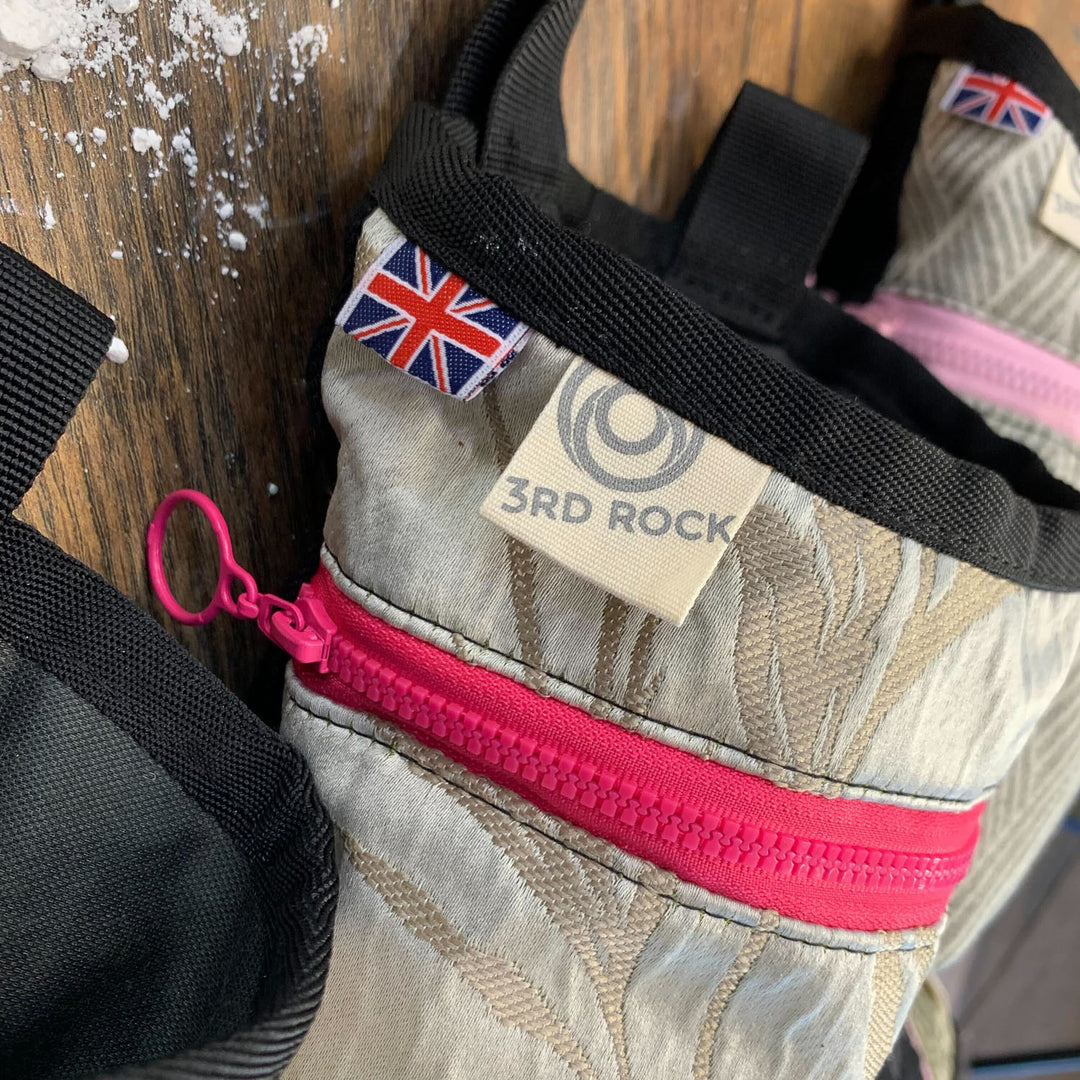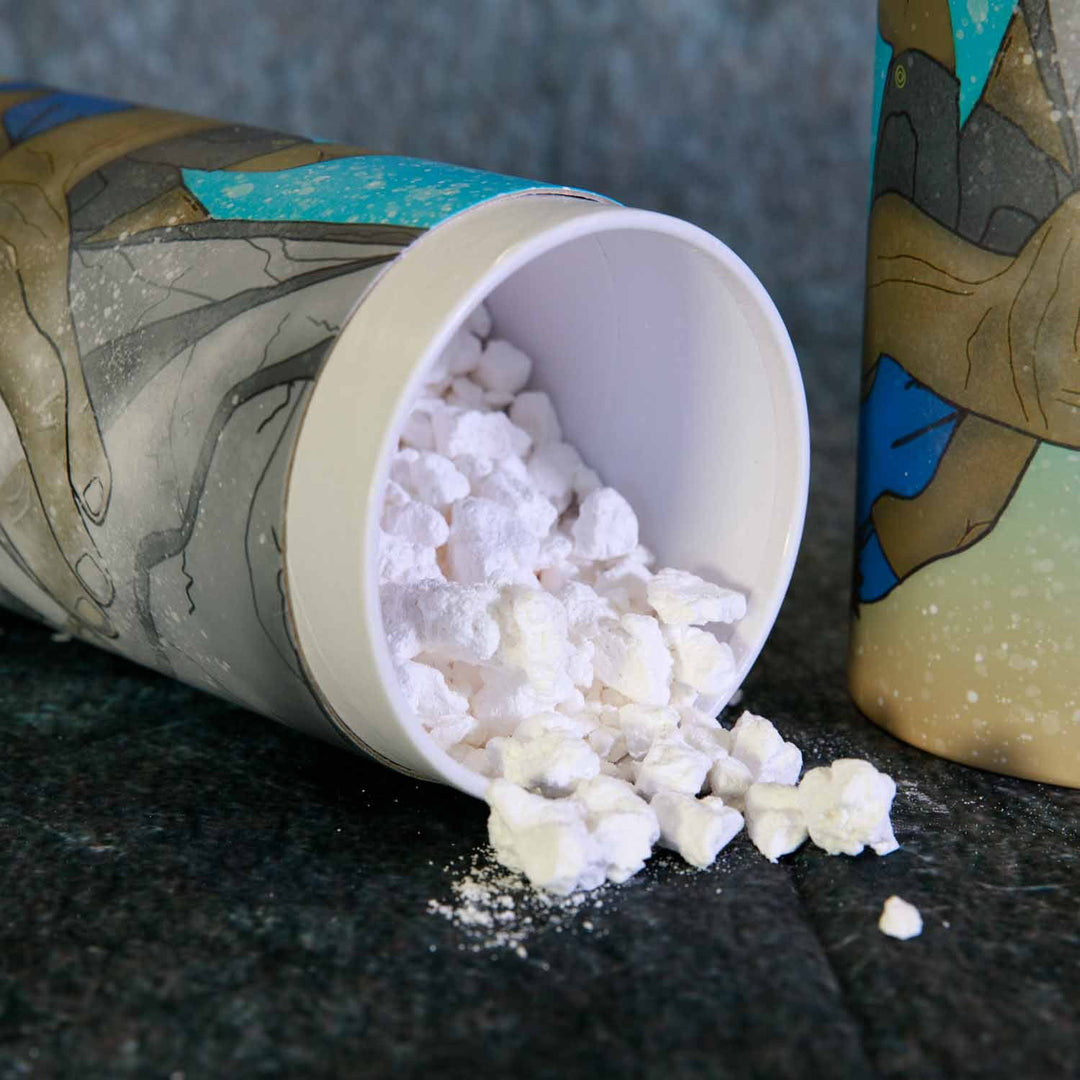 Free shipping available | 100 days return
Discover the ultimate climbing combo featuring our Haze PATCH Chalk Bag and Techno chalk bundle. This eco-friendly pair is not only perfect for climbers but also one of the most sustainable choices you can make.
Our Patch chalk bags are crafted from upcycled materials, including rescued fabric scraps, remnants from previous production runs, and even discarded carpet sample books. By giving new life to these materials, we eliminate waste and create one-of-a-kind accessories that are both stylish and eco-conscious.
These chalk bags are equipped with a spacious zipped pocket, a convenient drawstring closure, and a brush holder. Each bag is a unique and environmentally responsible addition to your climbing gear.
As for our Techno Chalk, it's manufactured from regenerated sea waste and rigorously tested to ensure it meets safety standards regarding heavy metal content. So you can chalk up with confidence, knowing you're using a product that's good for both you and the planet.