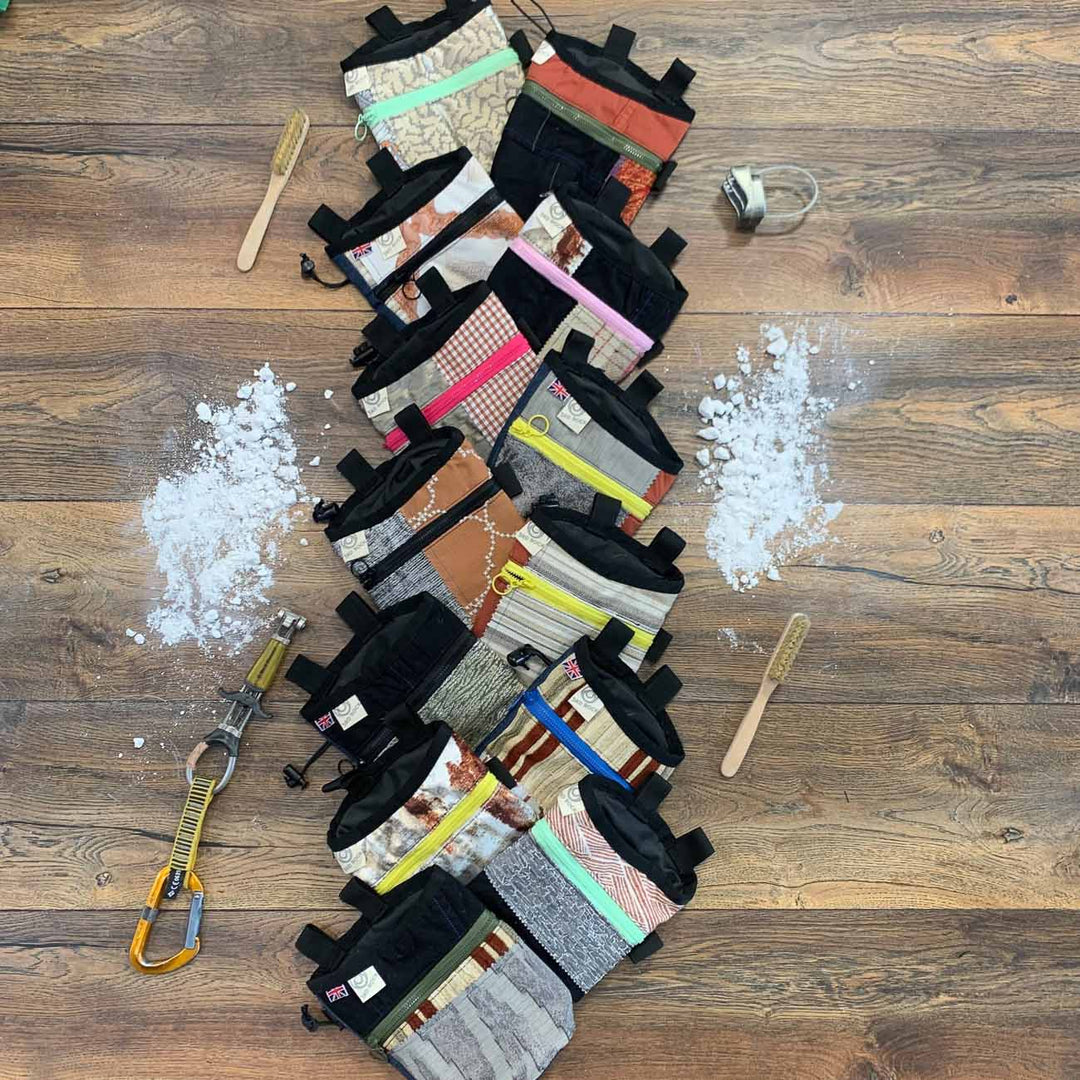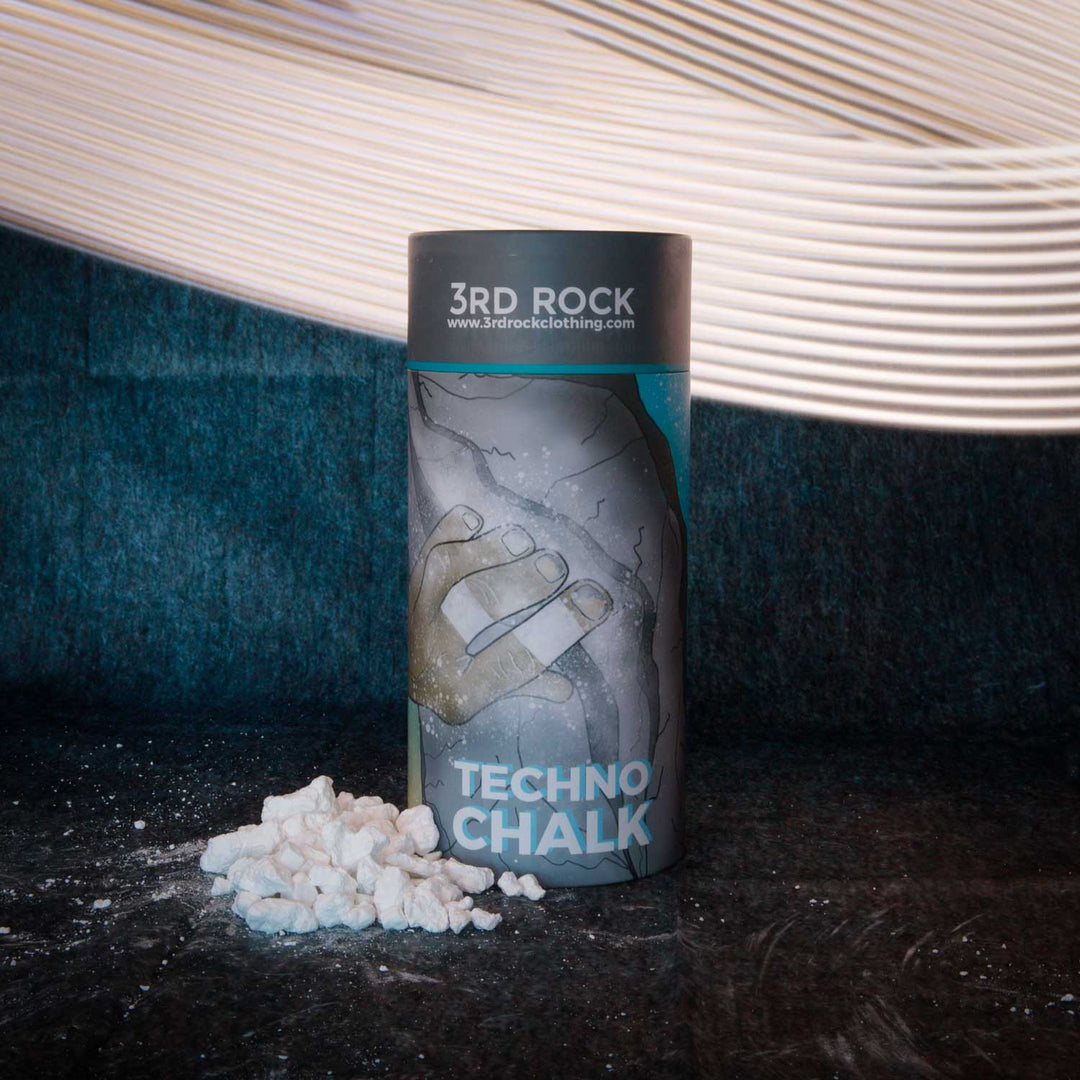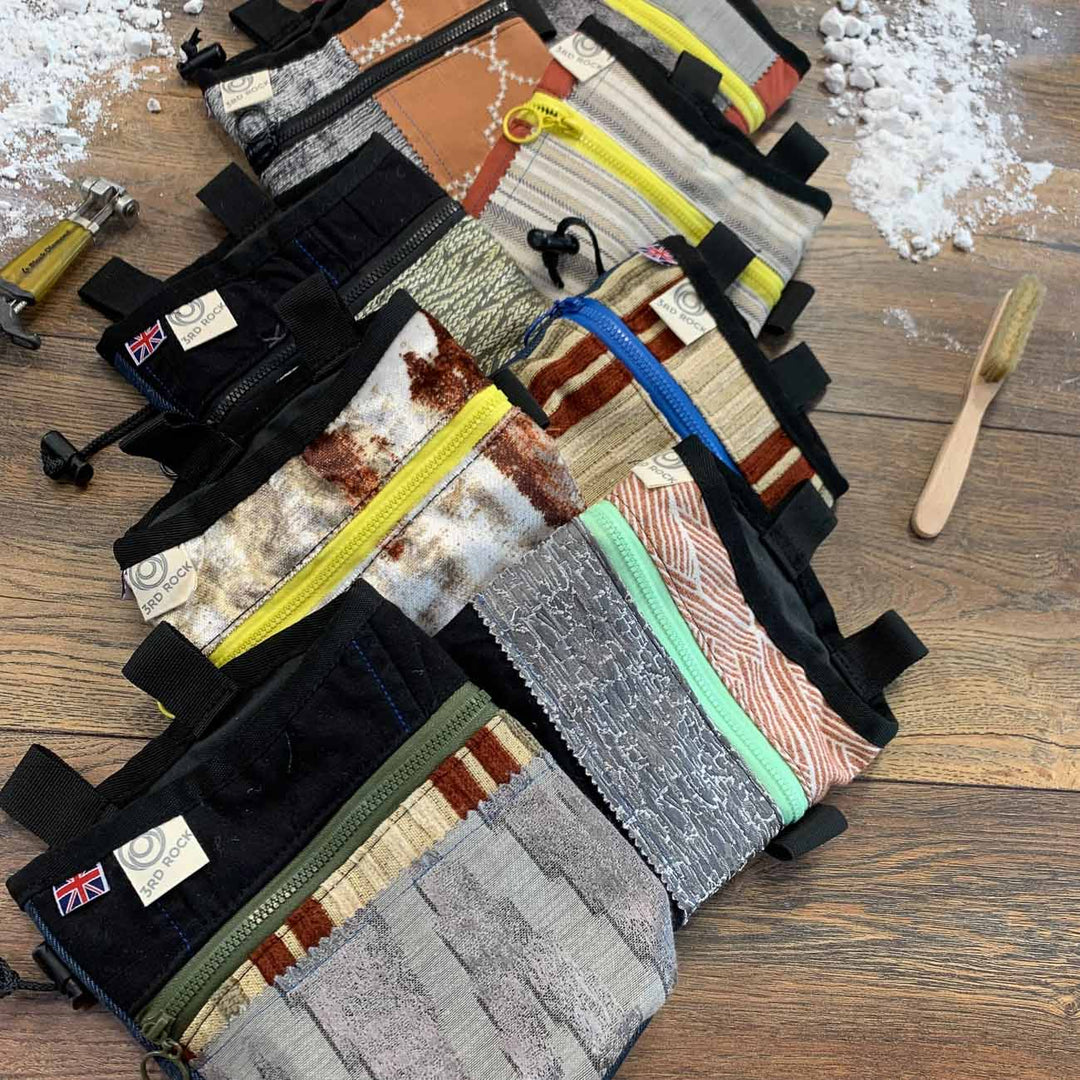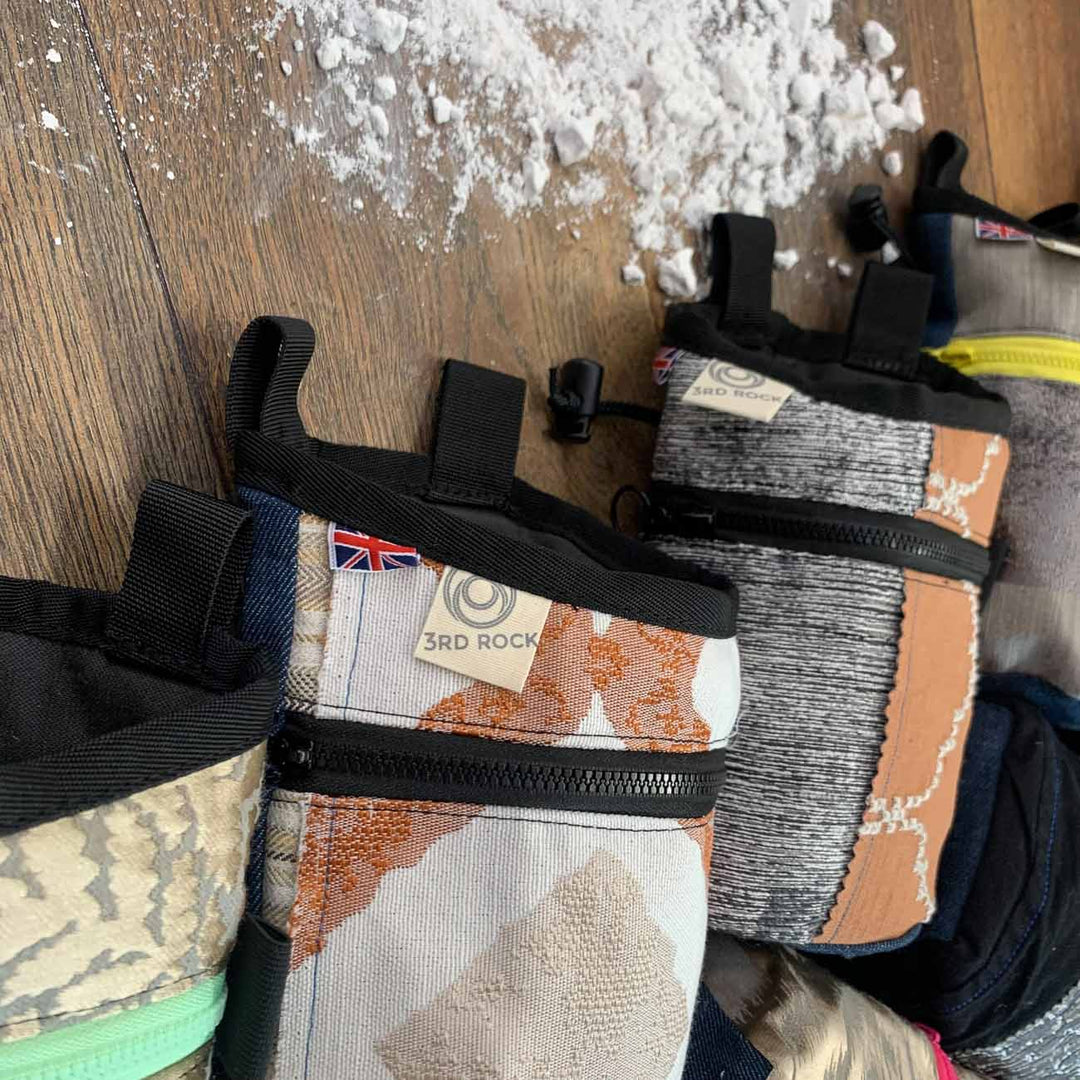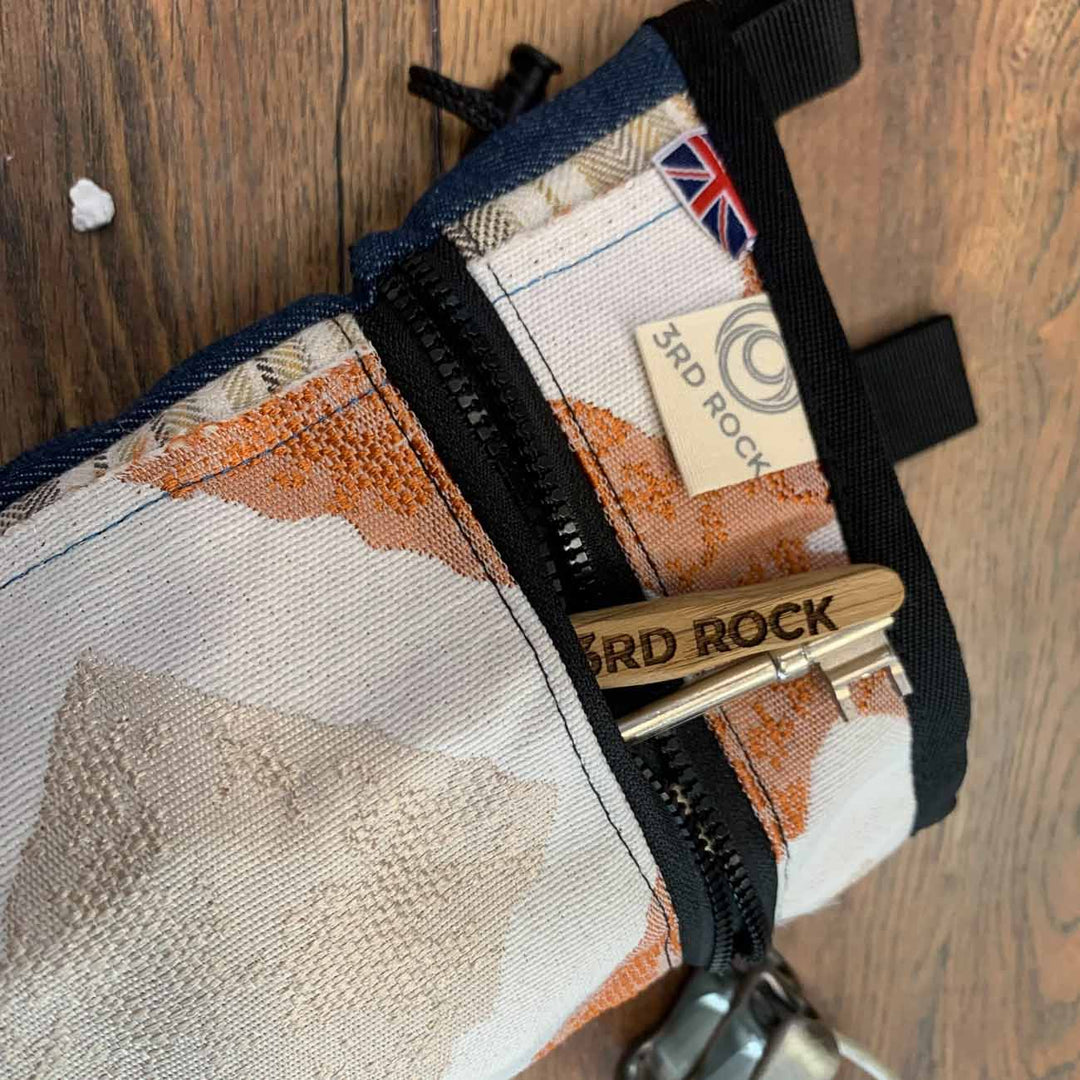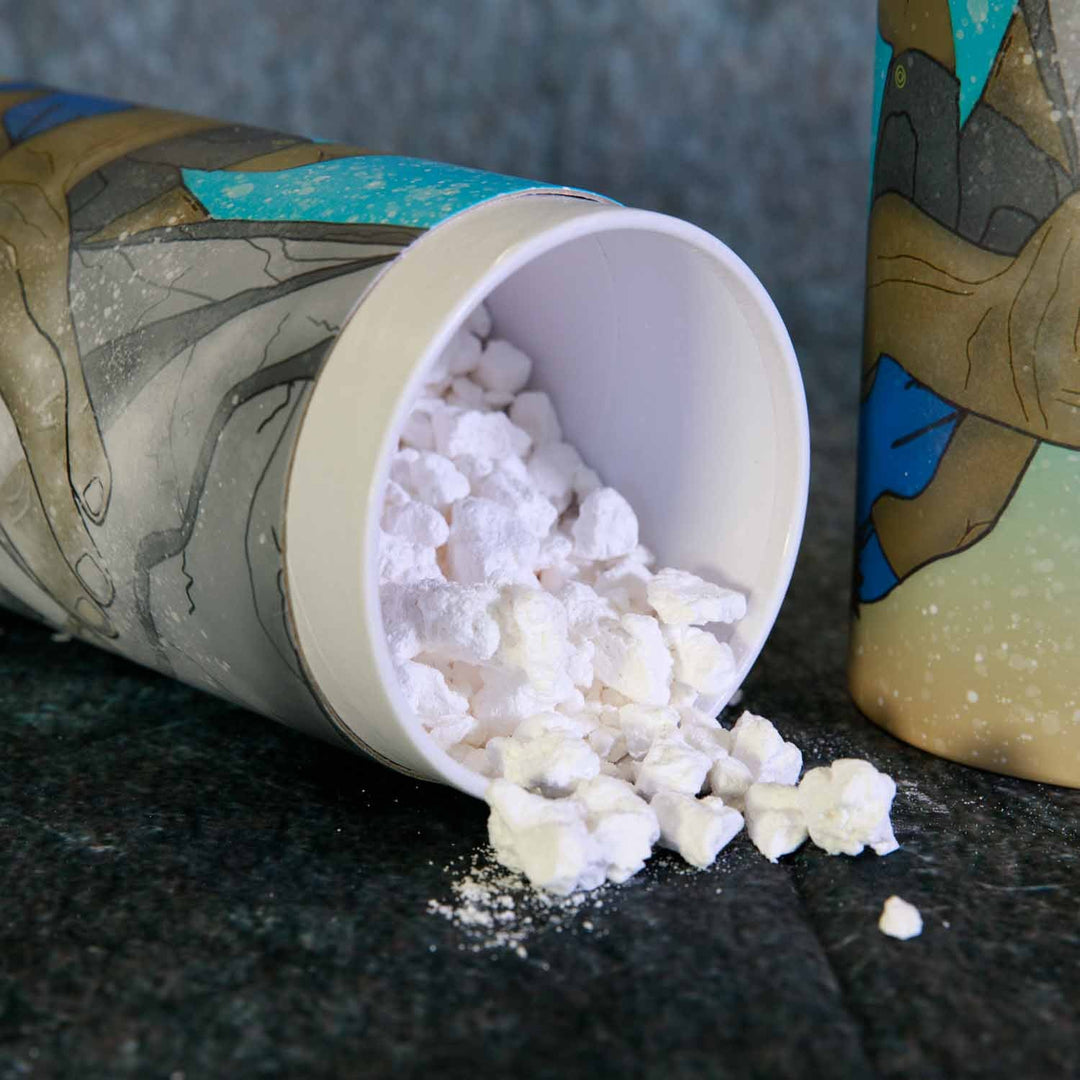 Free shipping available | 100 days return
Grab the ultimate climbing duo with our Rusty PATCH Chalk Bag and Techno Chalk bundle – possibly the most eco-friendly combo out there! These dynamic chalk companions are crafted from upcycled materials, salvaged from the studio floor, leftover fabric runs, and even discarded carpet sample books from local businesses. This initiative rescues materials that would otherwise go to waste and pairs them with fabric from our previous season's clothing.
Our Patch chalk bags are the pinnacle of sustainable, upcycled accessories. Featuring a spacious zip pocket, drawstring closure, and brush holder, each one is truly unique. And don't forget our Techno Chalk, created from regenerated ocean waste and meticulously tested for heavy metal content. Get your hands on this eco-conscious climbing setup today!