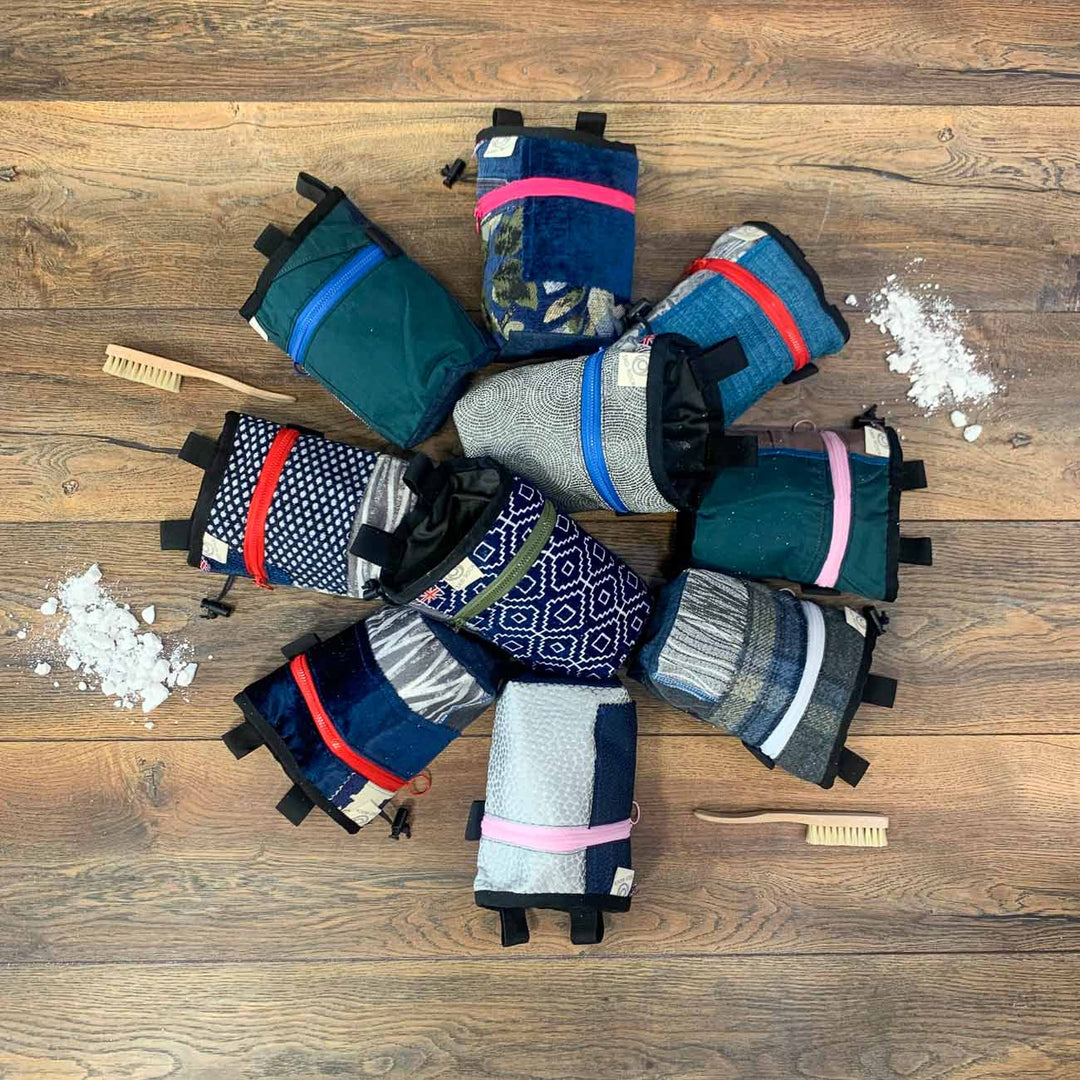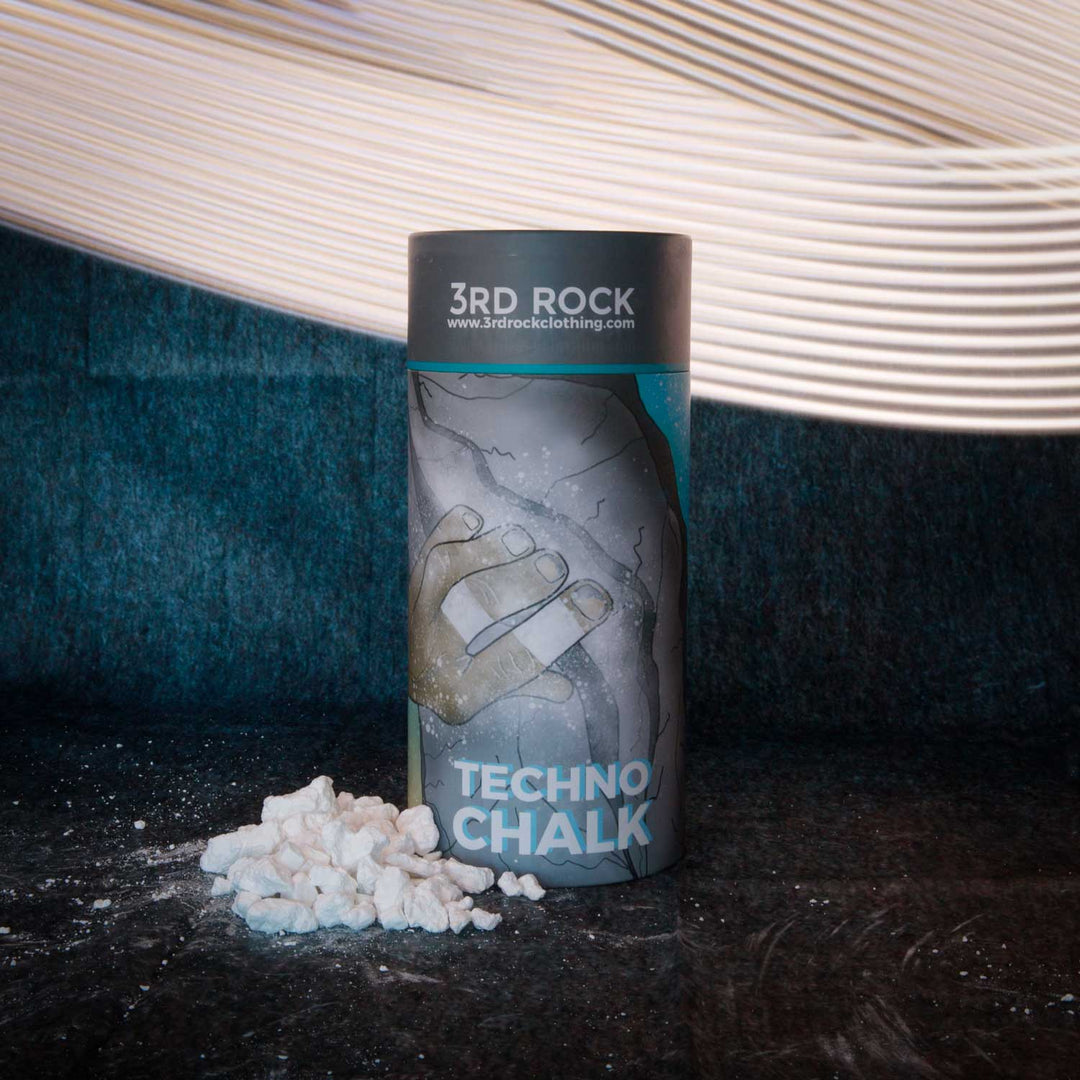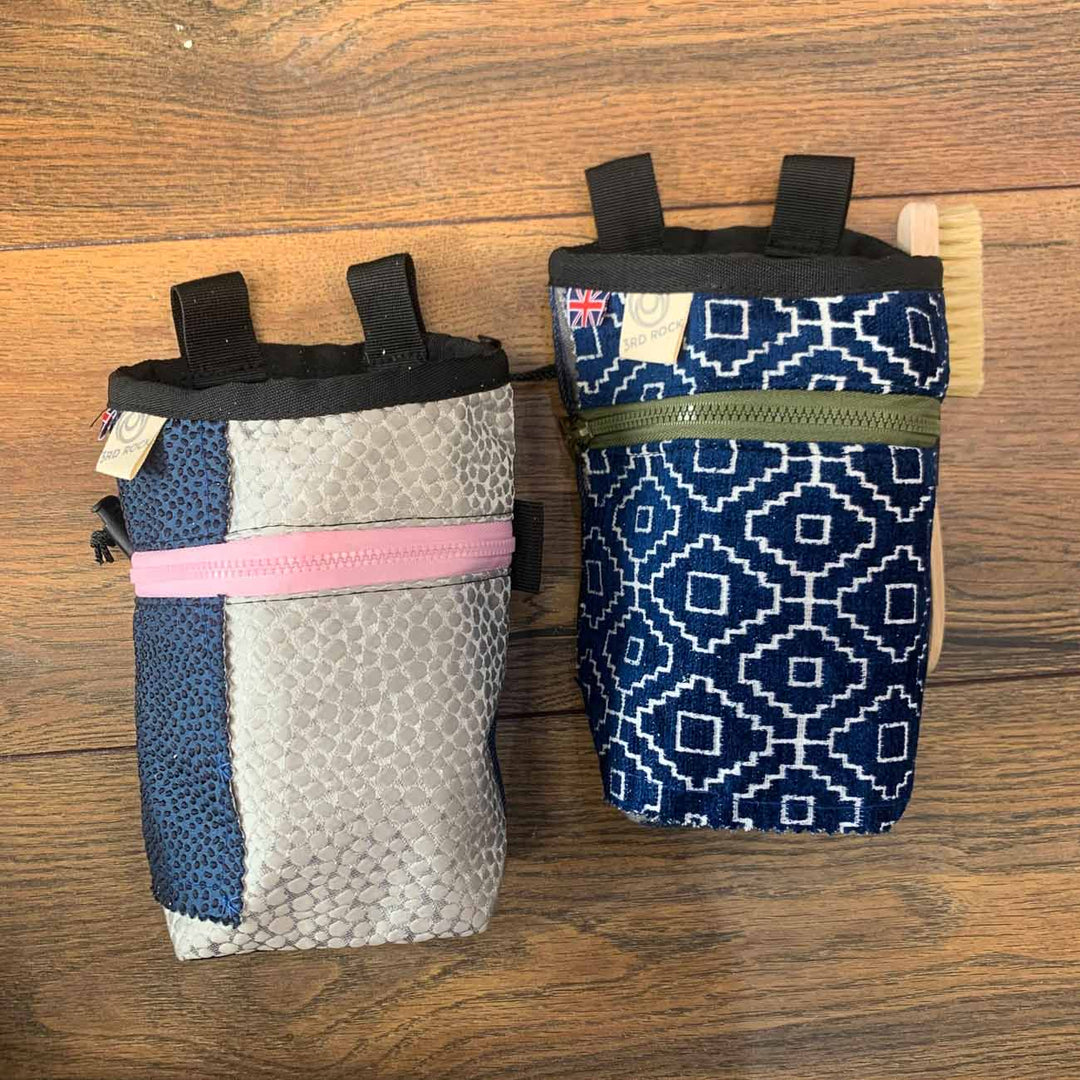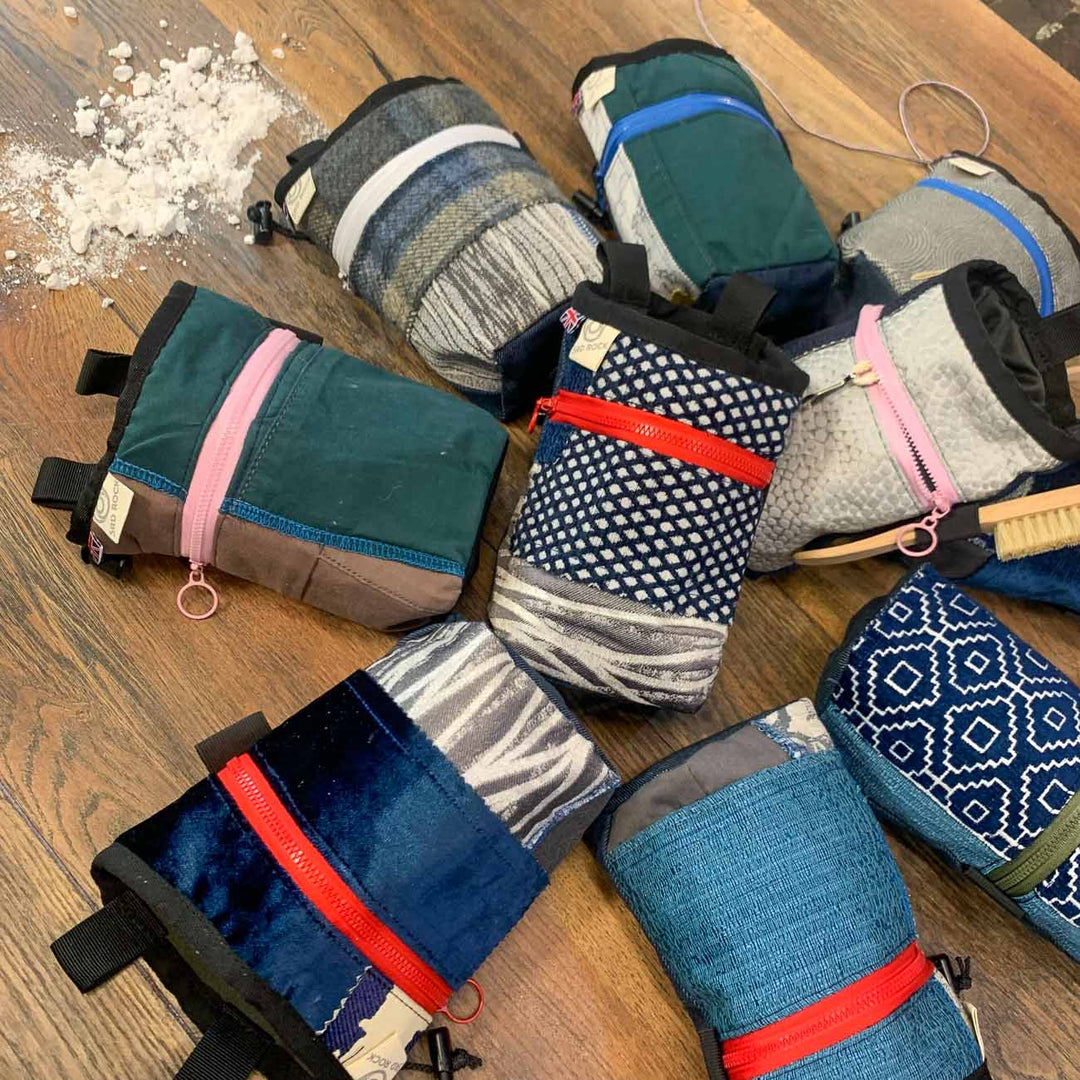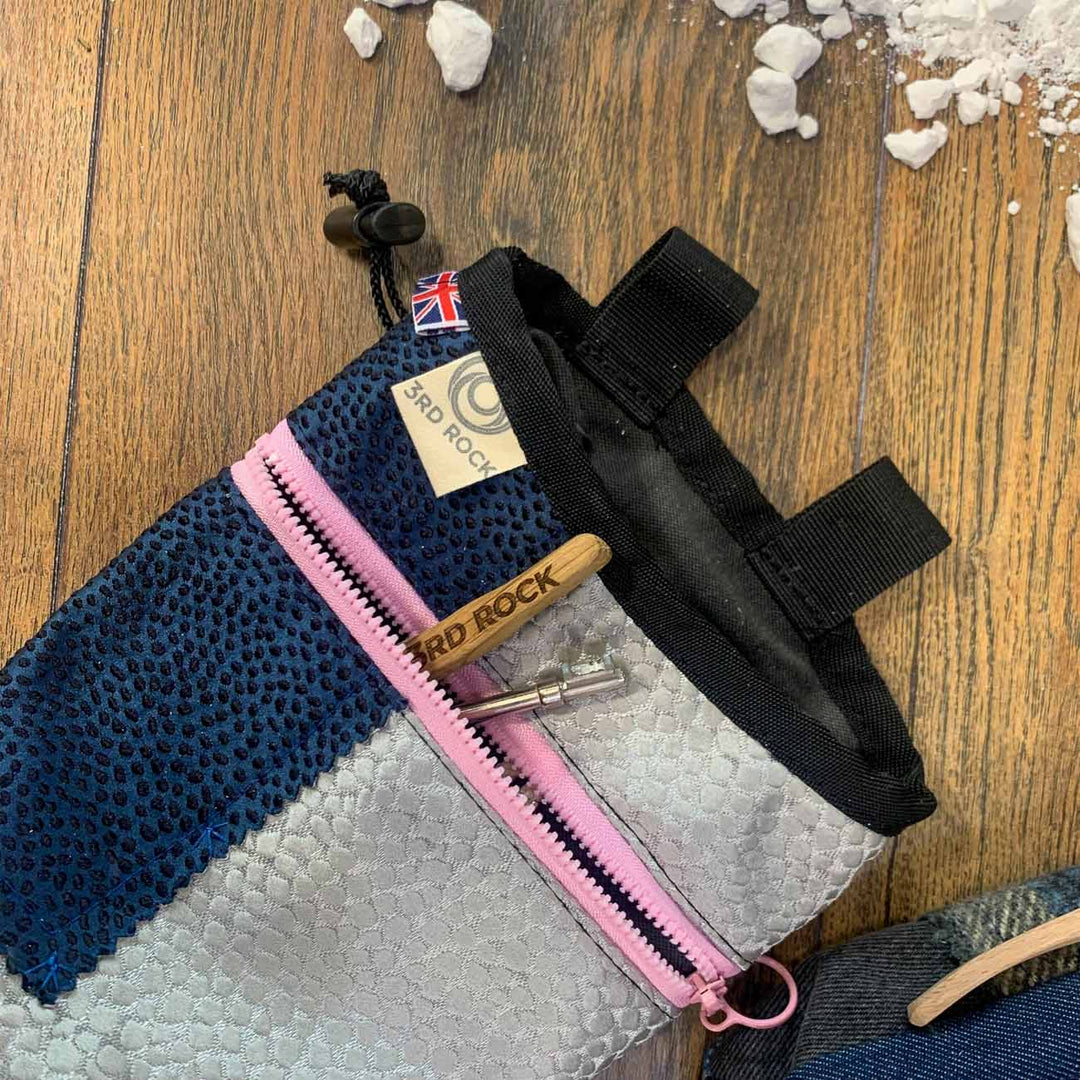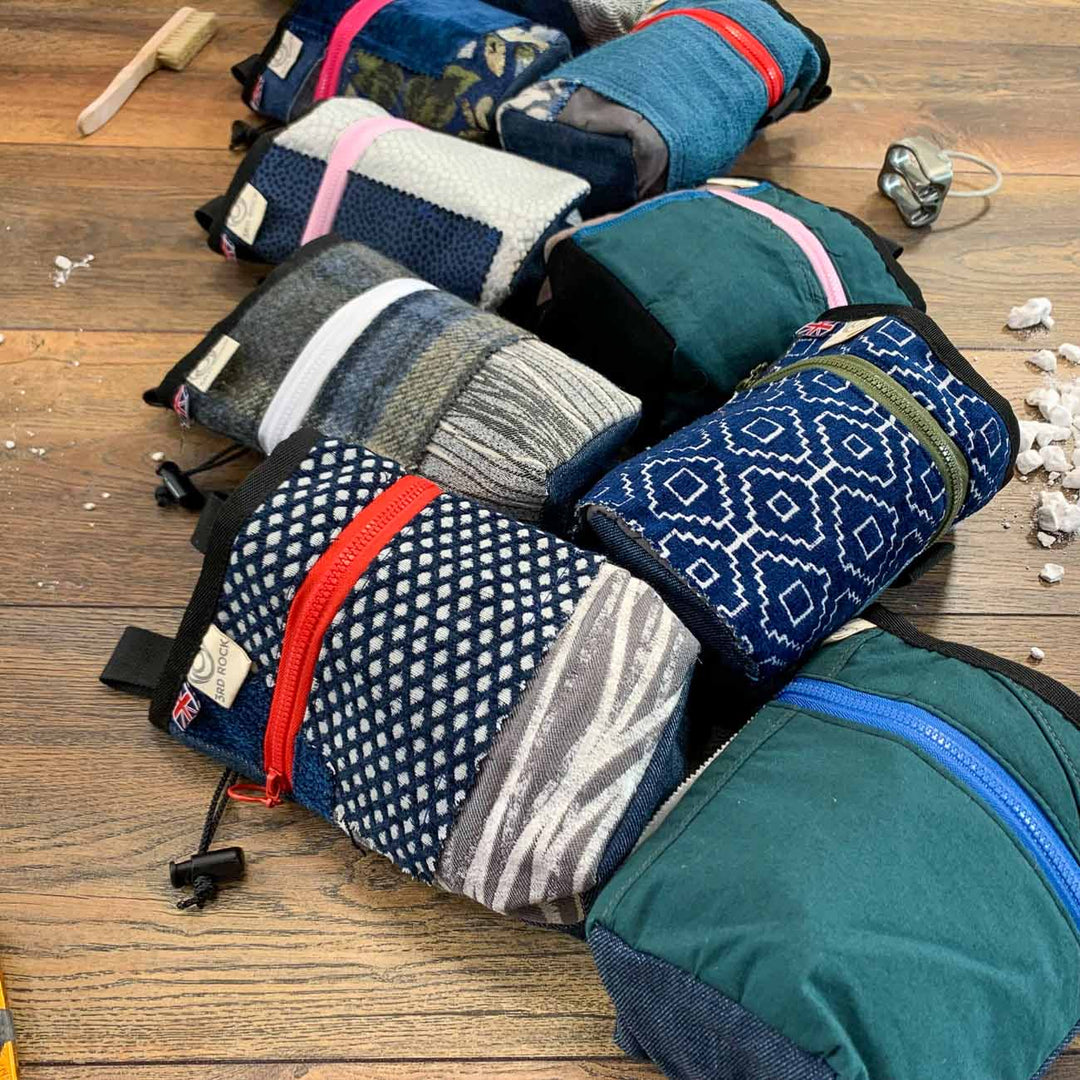 Free shipping available | 100 days return
Discover the ideal climbing duo in our Starry Nightfall PATCH Chalk Bag and Techno chalk bundle - a sustainable match made in climbing heaven!
This environmentally-conscious combo not only enhances your climbing experience but also minimizes waste. We source materials from various upcycled sources, such as fabric scraps rescued from our studio floor, the tail ends of fabric runs, and even discarded carpet sample books from local businesses. These remnants are then thoughtfully paired with fabric from our previous season's garments, ensuring that nothing goes to waste.
Our Patch chalk bags are the epitome of upcycled and sustainable accessories, featuring a generous-sized zipped pocket, a drawstring closure, and a convenient brush holder. What makes them truly special is that each one is a unique creation.
Additionally, our Techno Chalk is a sustainable marvel, crafted from regenerated sea waste and rigorously tested for heavy metal content. It's the ideal companion for eco-conscious climbers.