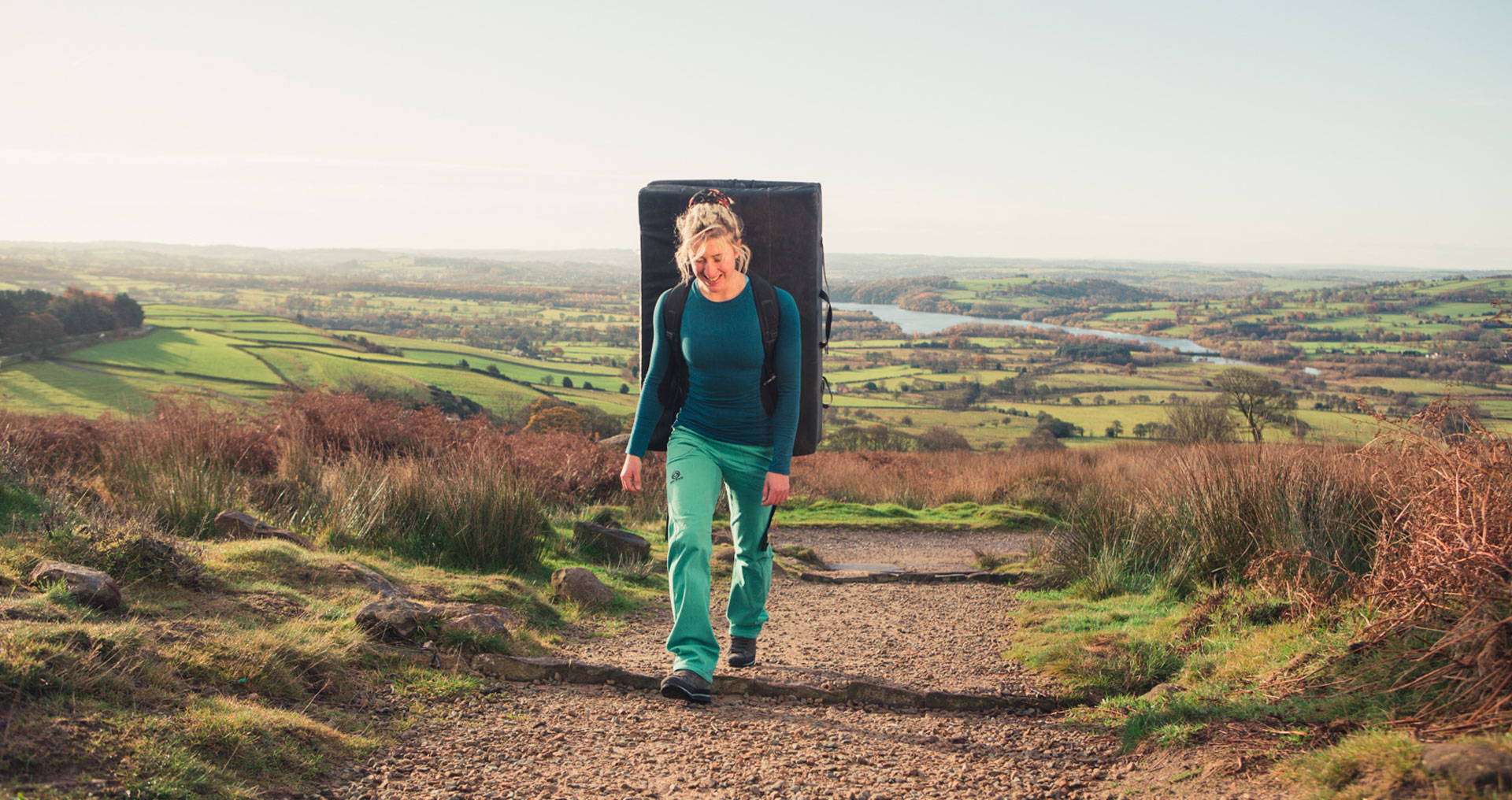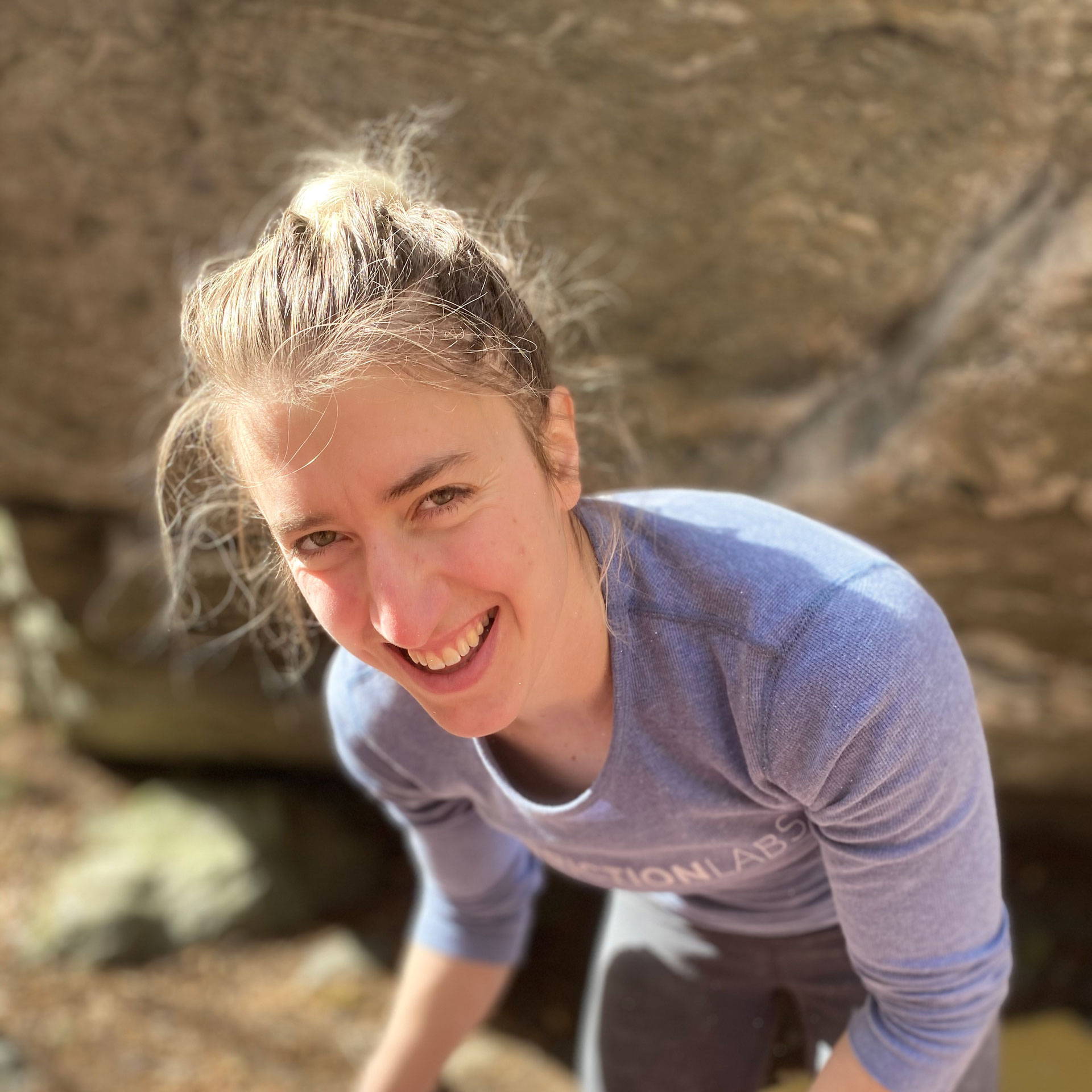 Hometown: Sheffield, UK
Resides: Milton Keynes, UK
Years Climbing: 21
'
Excellence withers without an adversary' - Seneca
British Bouldering Champion 2022

Finalist - World Championships 2014

Winner - Psycobloc Open 2019

Finalist - BlocShop Open 2019

Champion - Hueco Rock Rodeo 2020

Winner - Tuckfest Deep Water Solo Invitational 2021

2nd Place - CWIF (Climbing Works International Festival) 2022

Point Blank E8 6c, Pembroke, Wales UK

Mindstream V12 - Smuglers Notch, VT USA

Love Amongst the Butterflies - Chee Dale, Peak District UK
Michaela started climbing when she was 9 years old after her parents took her to an early climbing wall in Guildford, UK. Having not been a particular fan of sports up until this point, Michaela was immediately hooked after her first taste, and soon joined the youth climbing squad at the more modern WestWay climbing in London.  
It was here that Michaela's passion for a new found activity became more of an obsession and under the guidance of coaches such as Neil Gresham, Adrian Baxter and Gabby Masini the fire was lit for a love of training and development.
Competition has played a large role in my climbing journey; a certain part of me feeds off the pressure of having to perform in such an extreme environment. But an equal part of me is drawn towards the solitude of long days at mountain crags and adventurous hikes to isolated boulder fields. This dichotomy between the real satisfaction I find in training hard, in pushing myself to the limit in the arena of climbing competitions, and the easy enjoyment and peace I find in simply being outside and being on rock has defined my climbing experience. 
Enthusiasm for both training/competing and the more organic side of climbing outdoors has not always been easy to maintain, Michaela often found keeping the enthusiasm for both difficult to maintain but she has no regrets; having reached both finals of World Championships, spending months in a van traveling around Europe's premier sport climbing destinations and honing her trad skills on infamous British rock she is able to look back on her climbing career to date with immense satisfaction.
More recently, after spending a few years in the United States to sample iconic destinations such as Hueco Tanks, Stone Fort & Joe's Valley; Michaela is back in the UK and her attention has returned to competition climbing. Feeling like her best years are still ahead of her, Michaela feels that she is learning and improving each year based on a foundation of an all-rounded experience of climbing so far.
What climbing offers me above all else is a worthy challenge, as well as the strength to rise to meet that challenge. There's been a rejuvenation in the competition scene in the UK recently which is really exciting, it has been really motivating to do battle with some of the strong youth coming up. When you have so many strong people around you it's a great atmosphere to be in and helps to raise everyone's level up.
Michaela's recent time spent in the States influenced a desire to see more change in the climbing community. Struck by the welcoming and positive reception to female athletes through an acceptance and celebration of women training hard to become muscular in order to reach their goals, Michaela wants to see more of this attitude adopted in the UK climbing scene.
Now settled back in the UK, Michaela balances her time between working for Red Bull Formula 1 Racing, coaching for Catalyst Climbing and of course, pursuing her own climbing goals honed from 20+ years of training, crushing and psyche.
FOLLOW MICHAELA ON SOCIAL MEDIA