There are a lot of climbers out there that just, well, aren't very good at being rock climbers.

As a service to the community, we've compiled this simple 21 tip-how-to-list to help you figure out how to be a really good climber and just generally (not) suck...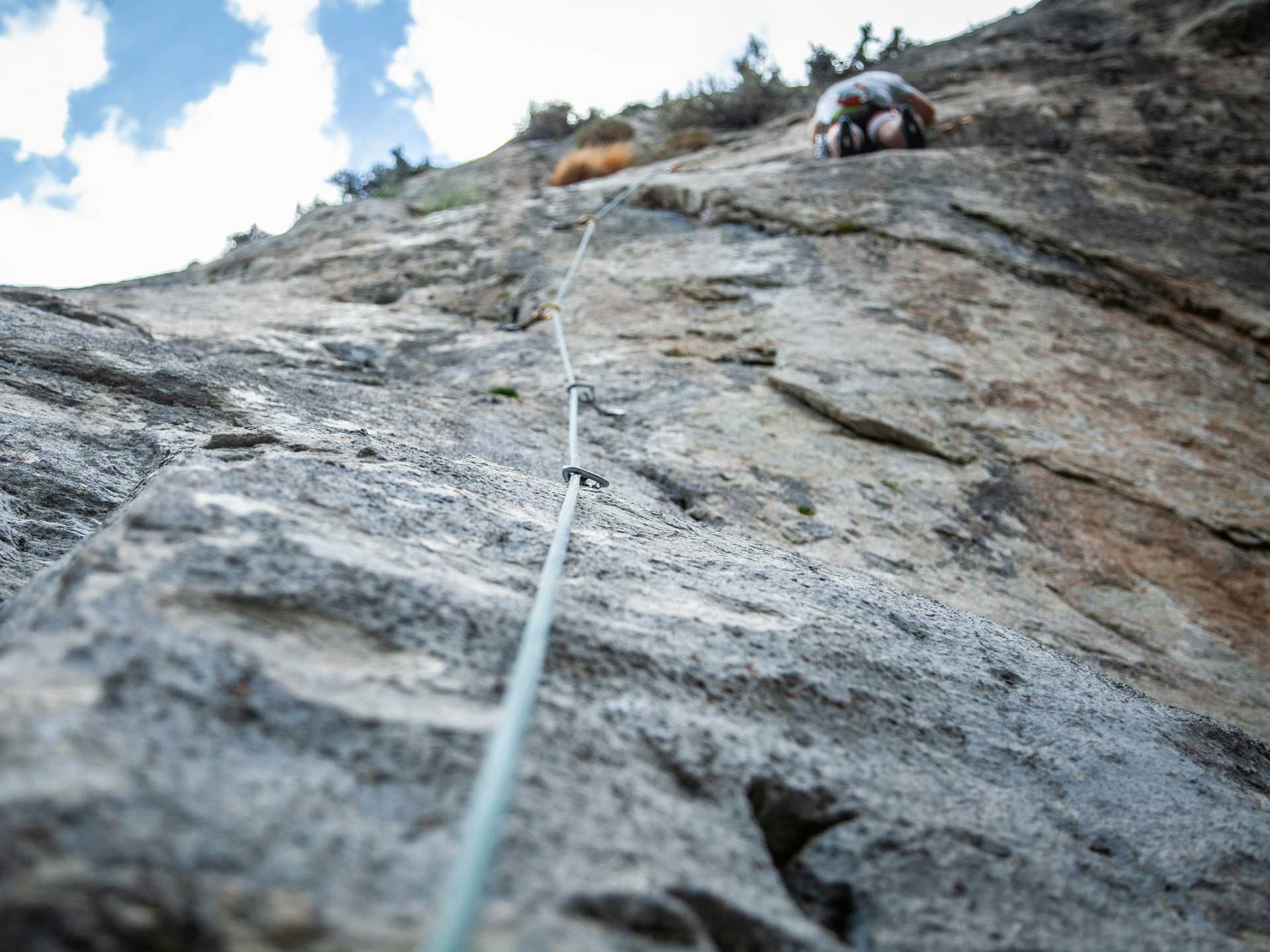 It's best to arrive early with your friends, so you can put ropes on all the routes. That way you can climb whatever you'd like, whenever you'd like.

When attending crowded crags, remember to take a Bluetooth speaker so that everyone else can also enjoy your esoteric choice in the latest hard-house or psychedelic funk-pop.

Remember when suggesting climbs, sandbags are always highly appreciated, and in fact, preferred.

Even if you know someone is in line for a climb, just go ahead and stick clip your rope into the first draw to jump places.

Route and crag developers are putting up free bolts for their own pleasure and to be appreciated by others. Don't give them the satisfaction and certainly don't donate to any bolt fund.




It's important to feel at home, like the base of the crag is your bedroom. Feel free to spread your belongings everywhere, especially on top of other's. Go ahead and take home anything lying around as well.

Whilst climbing a route, make sure to leave big and long tick marks so anyone coming after you will know where to place their hands and feet.

Make sure to give beta to anyone trying a problem or route you've done. It's better, even still, to tell them how easy you found it. It will surely give them the confidence to send it too.

Once you've red pointed a climb, always make sure to downgrade it, even if it was hard for you.

Don't worry about shouting 'below' if rockfall happens, as it will keep your belayer and friends vigilant.

If you choose to go bouldering one day, remember spotting is considered unnecessary and uncool among the strongest climbers.

Certainly make sure to alert other climbers nearby that you're red pointing that day, and let them know no one else will be able to have a go on your climb..

When you get to the top of your project, be sure to loudly spray about your send from the anchor, so the whole crag can know that you sent.

Leave ropes hanging on your climb when possible, to make sure no one else climbs your route while you're resting, after all they should have known it was your project.

While on the ground, make sure to focus only on yourself and not be observant of the other climbers. Walking on top of ropes is preferred, in fact, welcomed, to give belayers an extra challenge and keep your feet clean.

Lighting up a cigarette at the crag is expected. Especially be mindful to smoke as close to others as possible. Fire and ropes go really well together.

When giving recommendations, it's ideal to tell others that something is hard and that they should not try it, just to make sure they don't embarrass themselves.

Go ahead and leave all rubbish and wrappers, as there will certainly be someone else nearby to clear it up for you.

It's important to call out people's mistakes in front of others, so that they can improve their climbing on a public platform.

A little known fact is holds that never get brushed actually grow in size, so don't worry about cleaning your chalk off.

And remember, climbing is not meant to be fun, it's about being the best and sending the harder than anyone else at the crag
---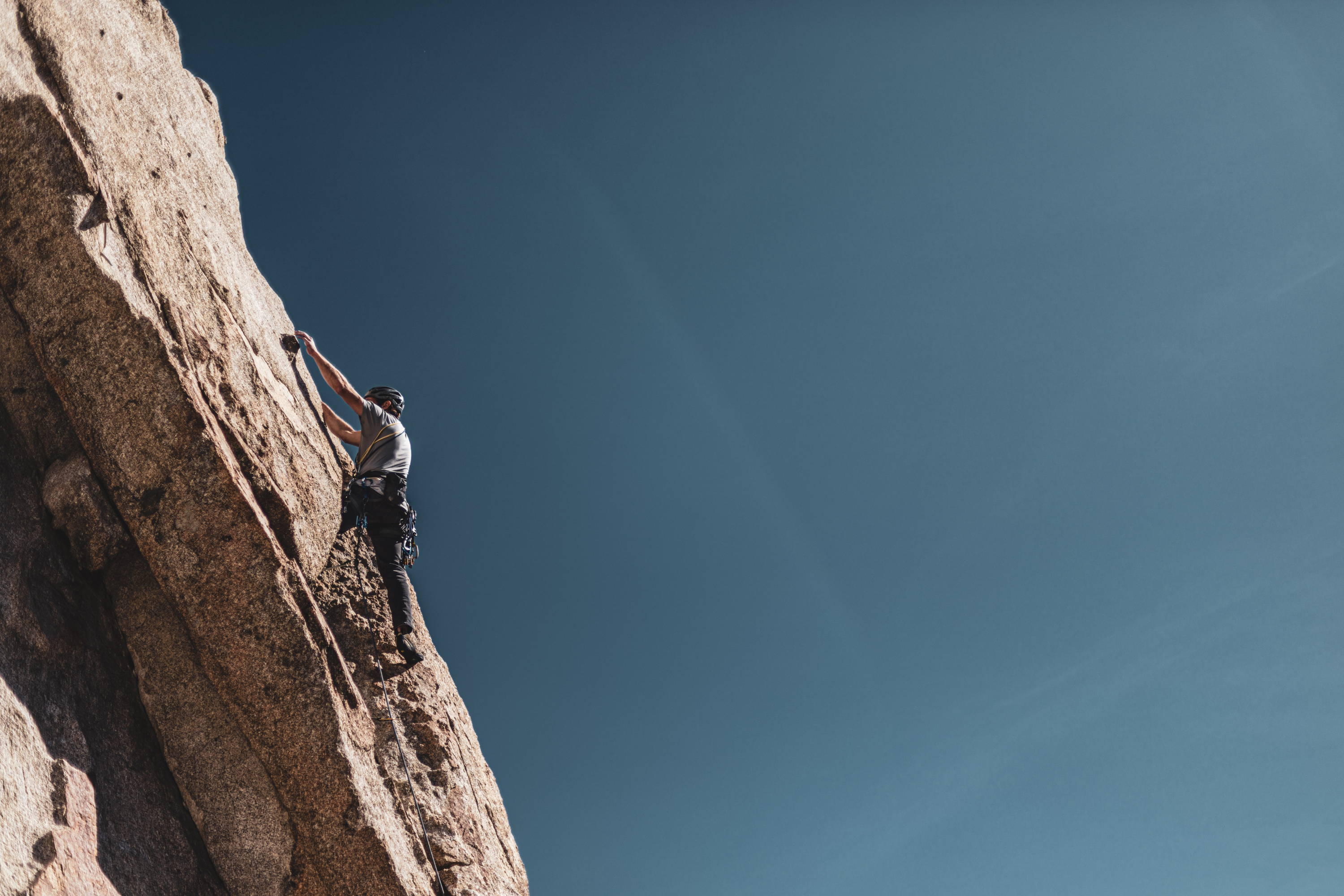 ---
Well, by now, you are certainly not going to suck at climbing. Since as we said, we are basically the omniscient guides of how to be a rock climber, we send you forth into the world with your new-found knowledge.
Have a tip on how to (not) suck at climbing? Send in your suggestions in a story to @3rdrocking instagram.
---
Shop our most comfortable items
---
---
Thanks for reading. We're 3RD ROCK. We design and manufacture sustainable climbing clothes & activewear that's made to move and made to last. Using recycled ocean plastic, organic cotton and upcycled materials, we're making items that help protect the very environments we depends on for our adventures.
We've been awarded "Most Ethical Climbing Brand" by the Ethical Consumer trade bodybeating out Black Diamond, Prana and even Patagonia!
It's our way of saying "no" to fast fashion, "yes" to protecting the climate and "absolutely" to a life spent outdoors.
---