They may try to mimic the Luna, but nothing can beat the original

A design born back in 2012, the Luna has triumphed as our best-selling sports bra. A vast improvement on a traditional racerback, the Luna was originally designed by Jess to be both a top and a bra, so that any woman could wear it seamlessly through life.

People love it because it has a longer and smoother line than traditional bras, and can be worn as a top, without leaving you feeling exposed. Jess reckons this is because of the subtle underbust, and the extremely classy yet secure cross back straps. "I never thought we'd still be making it 8 years later in almost the same way," she remarked. The Luna has become a staple in an exercise wardrobe, a true example of Jess' timeless designs.

Jess invented the Luna bra in order to solve the problem that the square frame of standard sports bras causes when it puts pressure on the trapezius muscles. Since climbers and yogis are constantly lifting their hands above their head, putting pressure on these big muscles causes neck and shoulder pain, as well as headaches. The Luna was the perfect and elegant solution, with flat and soft straps that cross low enough in the back to keep support without concentrating pressure into one point or onto the shoulders.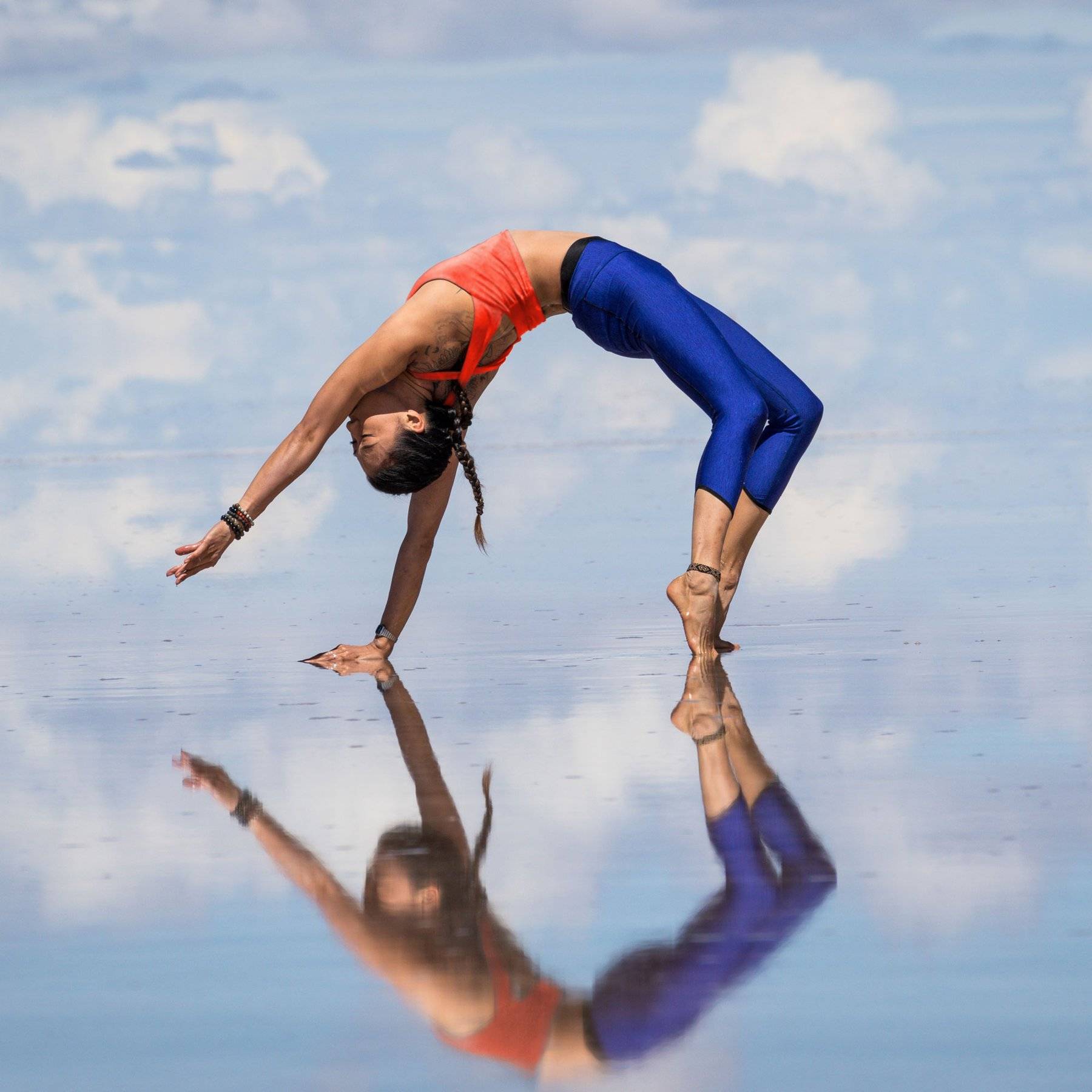 The best bra ever
"It's rare you buy something online, and then the instant you put it on you know you have a new favourite item of clothing... that's what happened for me with this bra. I love the colour and its material is super smooth. It may be a little annoying taking out the inner pads each time to wash it but to be honest I love the design and feel so much, it's still a win for me.
All in all, I really love it."
-Bron
Over the years, the cut and fit of our Luna bras has changed to offer more diversity. When we used different producers with different fabrics, the Luna had varying levels of support and stretch -- not all Lunas are the same. The Luna in Neon Peach had a medium and tight support, perfect for intensive sports. While many of our ambassadors loved the Luna Marl, which by contrast is much softer and has a lighter support.

This season, Jess was adamant that the input and feedback from customers would be used to create the best fitting Luna ever. This included raising the neckline up a little at the front to give improved coverage, and for extra comfort, shortening the internal bra height by drawing in the bra for a more supporting fit under the nipple line. Jess is extremely pleased with the great success of the new improvements and developments, and knows you'll love the new Luna too.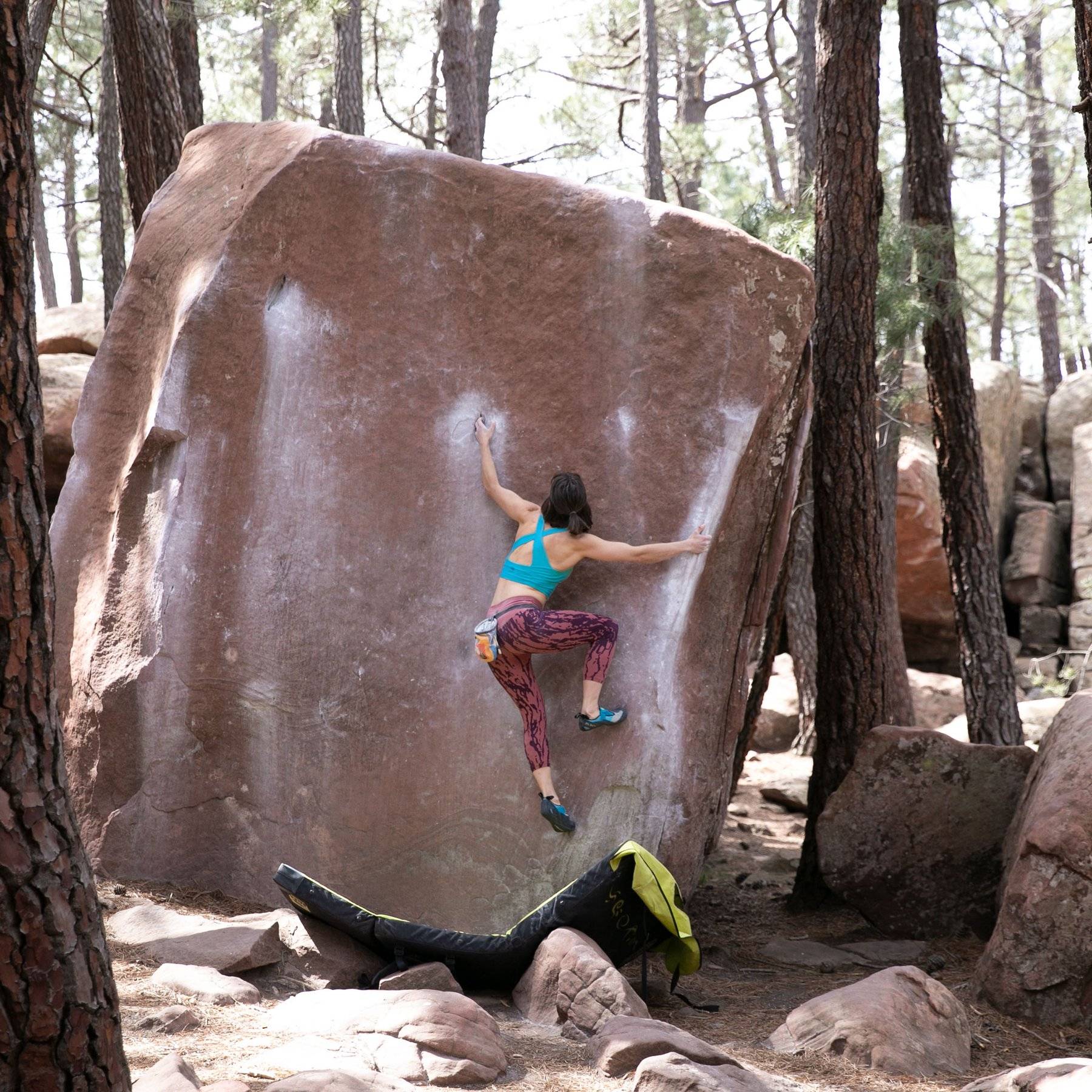 Although other brands do seem to have been influenced by the 2012 Luna design, Jess always says that she loves to be the origin of spreading the movement for quality women's activewear. They may try to mimic the Luna, but nothing can beat the original and exquisite 3RD ROCK cross-back...
And anyway, imitation is the highest form of flattery, right?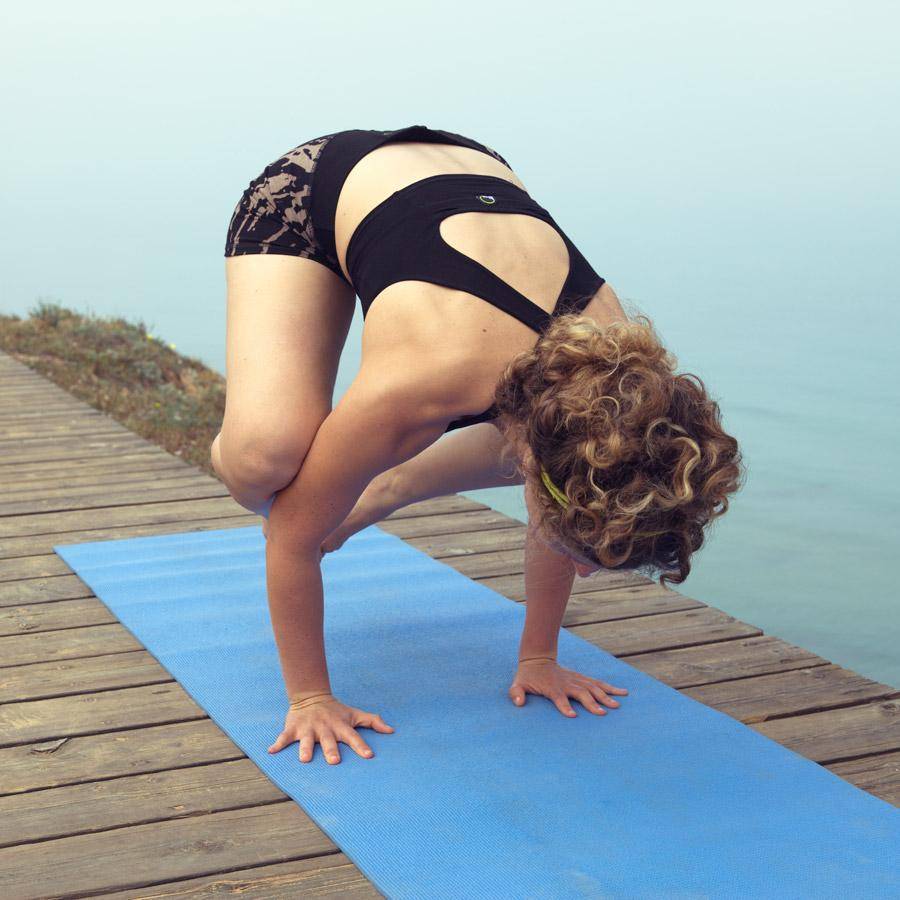 The original 2014 Luna in action
Best sports bra I have ever bought.

"The fitting of the bra was just right while still being able to maintain breathability during activities, allowing the bra to be very comfy!! The material quality is absolutely amazing, beyond what I expected.
Overall I love this item, it's comfy and looks good too!!"
-Happy Customer
---
Thanks for reading. We're 3RD ROCK. We design and manufacture sustainable rock climbing clothes & activewear that's made to move and made to last. Using recycled ocean plastic, organic cotton and upcycled materials, we're making items that help protect the very environments we depends on for our adventures.
We've been awarded "Most Ethical Climbing Brand" by the Ethical Consumer trade bodybeating out Black Diamond, Prana and even Patagonia!
It's our way of saying "no" to fast fashion, "yes" to protecting the climate and "absolutely" to a life spent outdoors.
---