TITAN - the leggings that changed everything
The story behind the design

Leggings have become a staple in everyday life for most women, and some men too! Leggings are no longer just something you wear to the gym, but have become the perfect canvas that you can express yourself on, whether in your yoga class, climbing, hiking or heading out to the shops.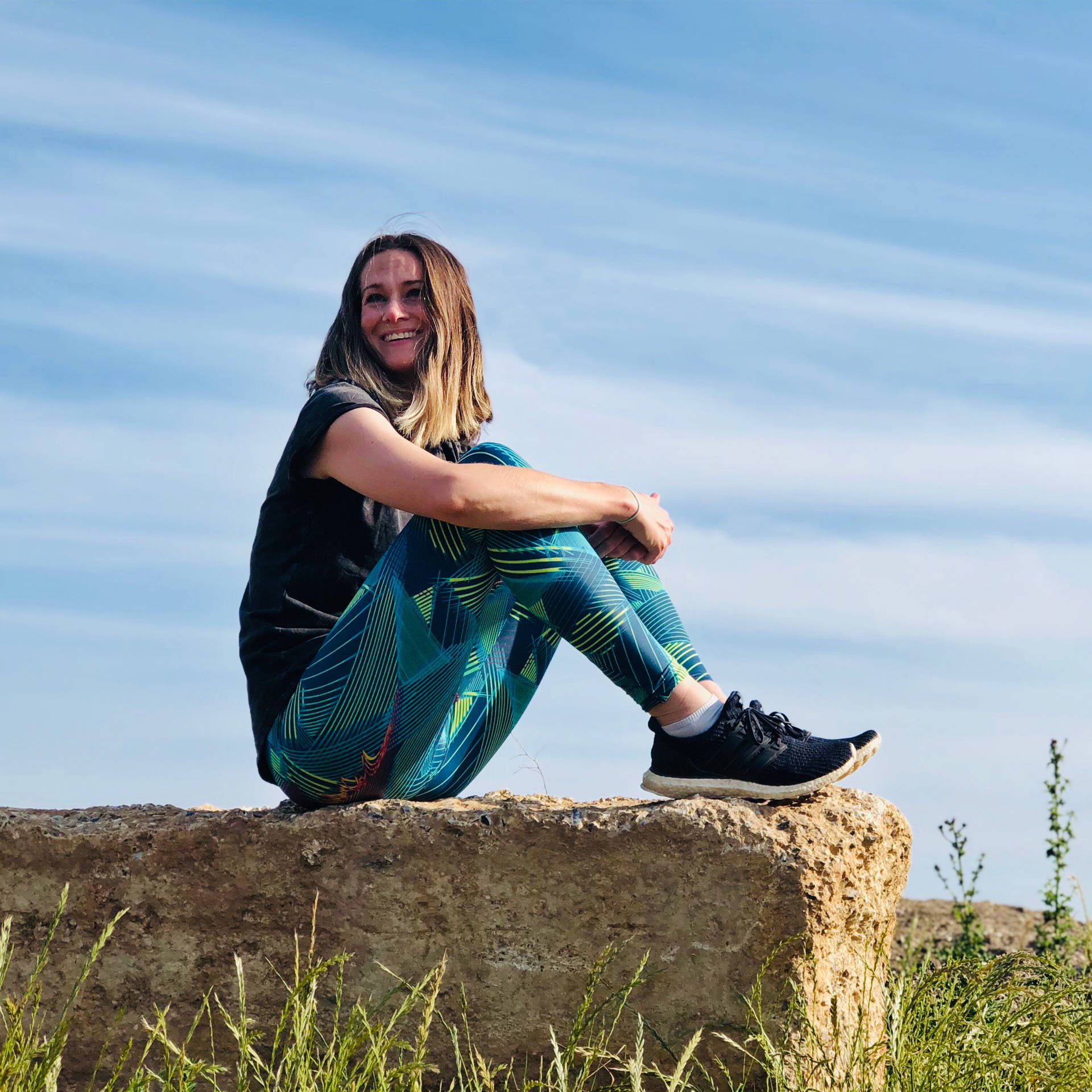 Some of the greatest discoveries come from unexpected places, like when you're rolling around on the floor, or at least that's what lead designer and 3RD ROCK founder Jess Mor says. If you've not yet been introduced to our Titan printed leggings, these unstoppable bottoms were dreamed up in a playful game of twister gone wrong!
Jess saw a gap in the activewear market when the idea for the sustainable Titan leggings came to her. The lack of women's workout leggings with a wide supportive waistband that didn't dig into the skin like a regular elastic strip was a tragedy. The Titan waistband was born - wide, flat and elastic free, to sit perfectly over your belly.

A second key point in her design was her plan for a functional pocket that would be comfortable, while actually holding something, during stretching, yoga, or working out. To make sure the pocket was ideally placed, Jess got down on a rather dusty floor with a black pair of leggings and rolled around, doing all the dance and yoga moves she knew. Jess bent and stretched, kicked and pulled the fabric in every direction her legs would allow.
The ankle pocket in use on our 2017 Titan legging
Hours or minutes later (we'll never know!) she strolled out of the dusty room, faint dirt patches smeared on her legs, but idea in hand - "the ankle!" she exclaimed. A discovery was made; it turned out that the back ankle was the only place that didn't come in contact with the floor, so it is a safe spot for storing small items without putting pressure onto your skin. And so the ankle pocket was born, meaning no more lumpy bits when you need to store your keys and cards somewhere!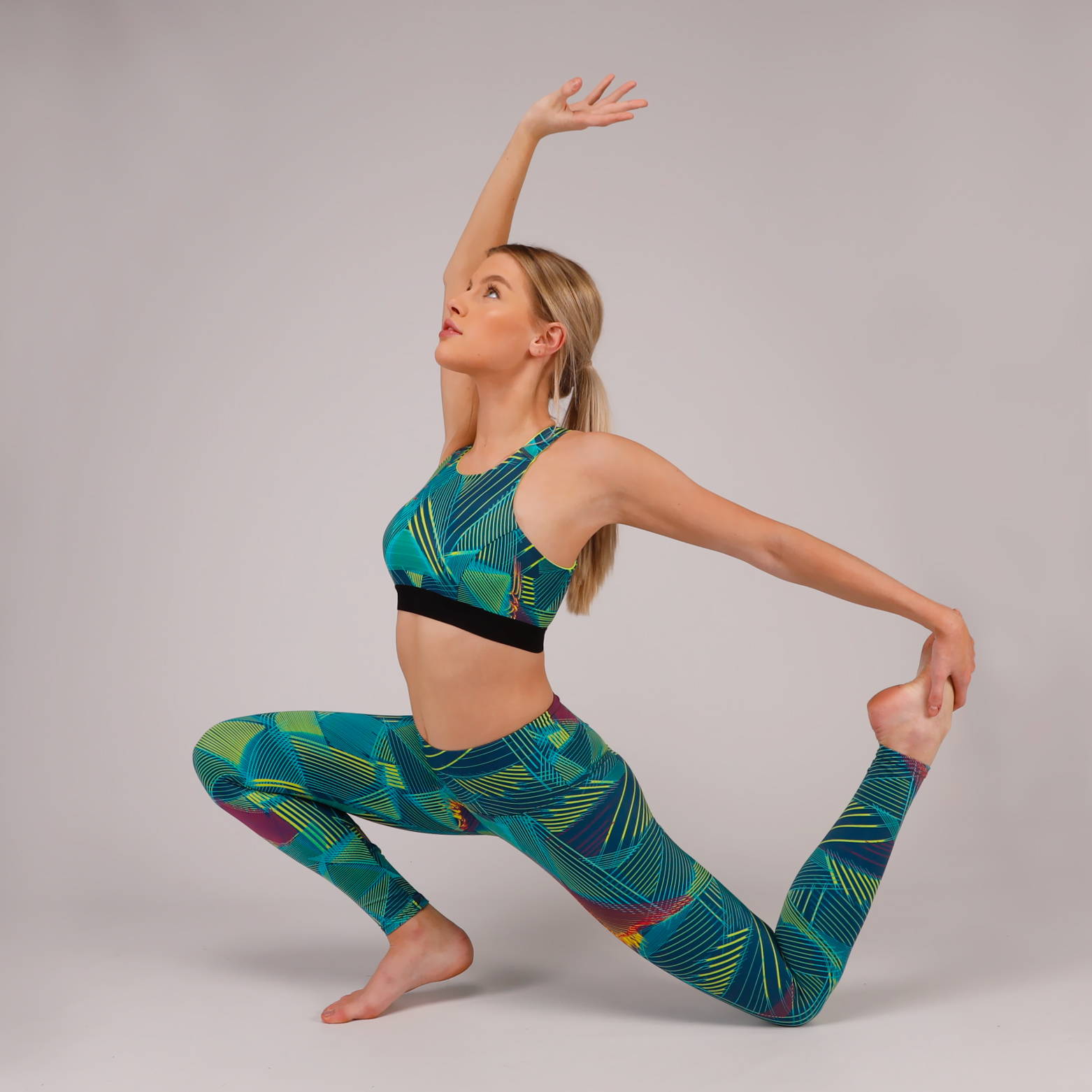 Every season we change the prints for the leggings and draw inspiration from nature to our own bodies. The Spring Summer 20 Highline print started out as research focusing on morse code dots and sashes. Playing around with dots and lines, gradually the design morphed into an intricate maze of different line weights, densities and colours with the occasional row of dots. The intention was to achieve an interesting geometric print that drew you in and made you wonder where the pattern ended and began.

We at 3RD ROCK have been so thrilled to have designed such iconic prints for you to also "rock." Nature and adventure have always been the sources of our inspiration. From ancient indigious drawings, to seasonal mountainscapes, we've taken patterns from topography, tree bark, botanical tangles, the solar system, and most recently, through rescue signaling.

"Amazing fit, really flattering and comfortable. The material feels really hard-wearing. I struggle to buy leggings that fit well as I carry a bit of timber around my waist but these fit perfectly." - Happy Customer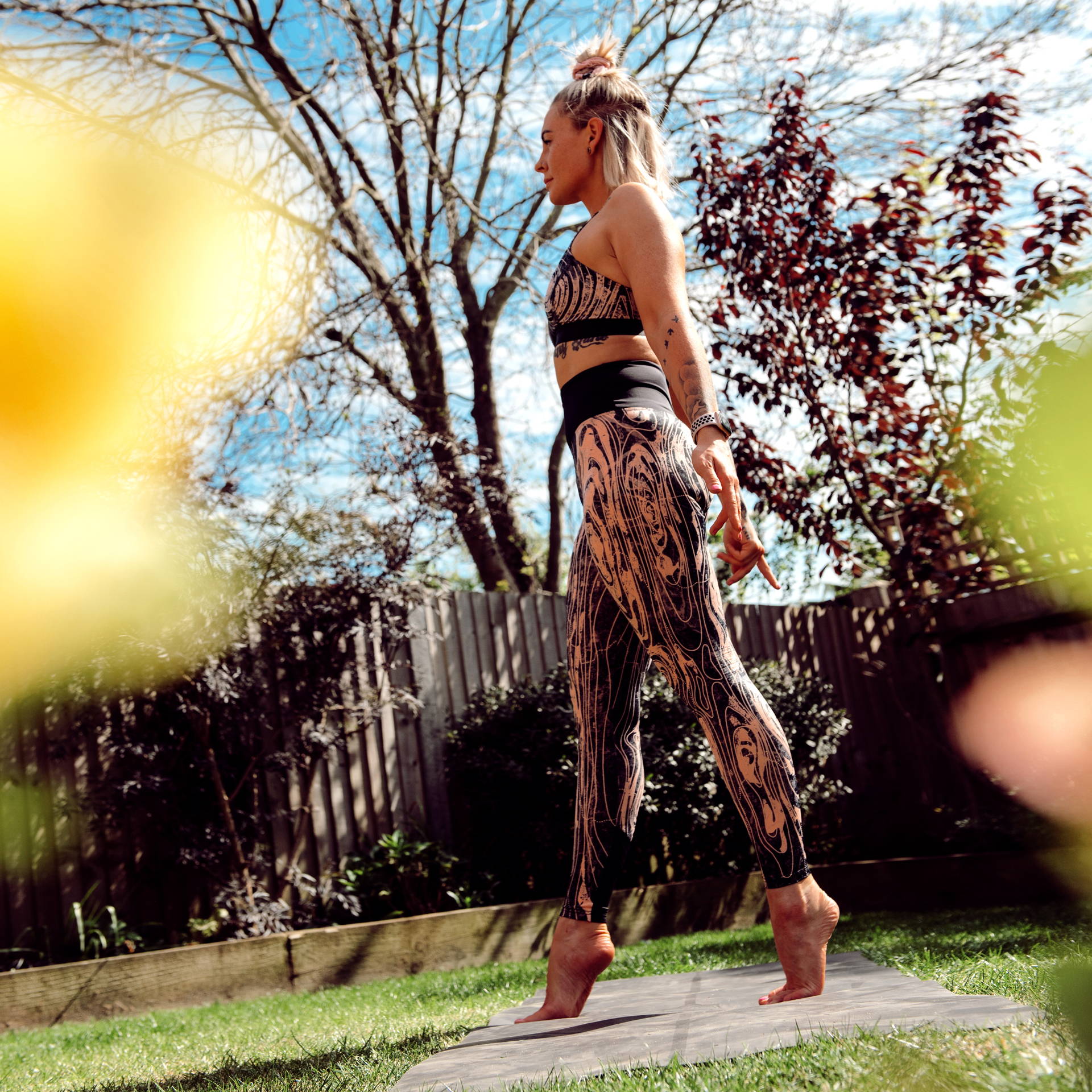 A few years into their design, we were able to upgrade the Titan to be nearly 80% recycled (the rest is a lycra to make them stretchy). Although our clothing is made for the optimum performance, 3RD ROCK strives to also be as eco-conscious as possible. By eliminating waste, we can repurpose and recycle plastic into these wonderfully vibrant sustainable leggings. It could be the best idea we ever had. Sustainable fashion is what we do.
"I love these leggings. Had them for a week or so now and they are comfy, feel super high quality and the fabric design is great. I choose 3rd rock for their ethics first but the quality of their gear is also great and these leggings are no exception." -Chloe C.
By focusing on the three "f"s - fit, function, and fashion - our Titan leggings are designed to help you slay, while protecting the planet we love.
---
Thanks for reading. We're 3RD ROCK. We design and manufacture sustainable rock climbing clothes & activewear that's made to move and made to last. Using recycled ocean plastic, organic cotton and upcycled materials, we're making items that help protect the very environments we depends on for our adventures.
We've been awarded "Most Ethical Climbing Brand" by the Ethical Consumer trade bodybeating out Black Diamond, Prana and even Patagonia!
It's our way of saying "no" to fast fashion, "yes" to protecting the climate and "absolutely" to a life spent outdoors.
---