The story behind the design
If there was ever a sports bra with history, step forward the Saturn. One of the original 3RD ROCK collection styles, the Saturn has evolved in so many ways over the years to create the incredible activewear bra that it is now. As we grow as a company, so do our designs through product development and most importantly feedback from the most important source-you!

We try to think ourselves as more of a collective than an individual, head-down furiously drawing lines in a studio. We focus on advancing our garments to be exactly what you want by listening to our customers' voice to be the best sustainable activewear brand we can be.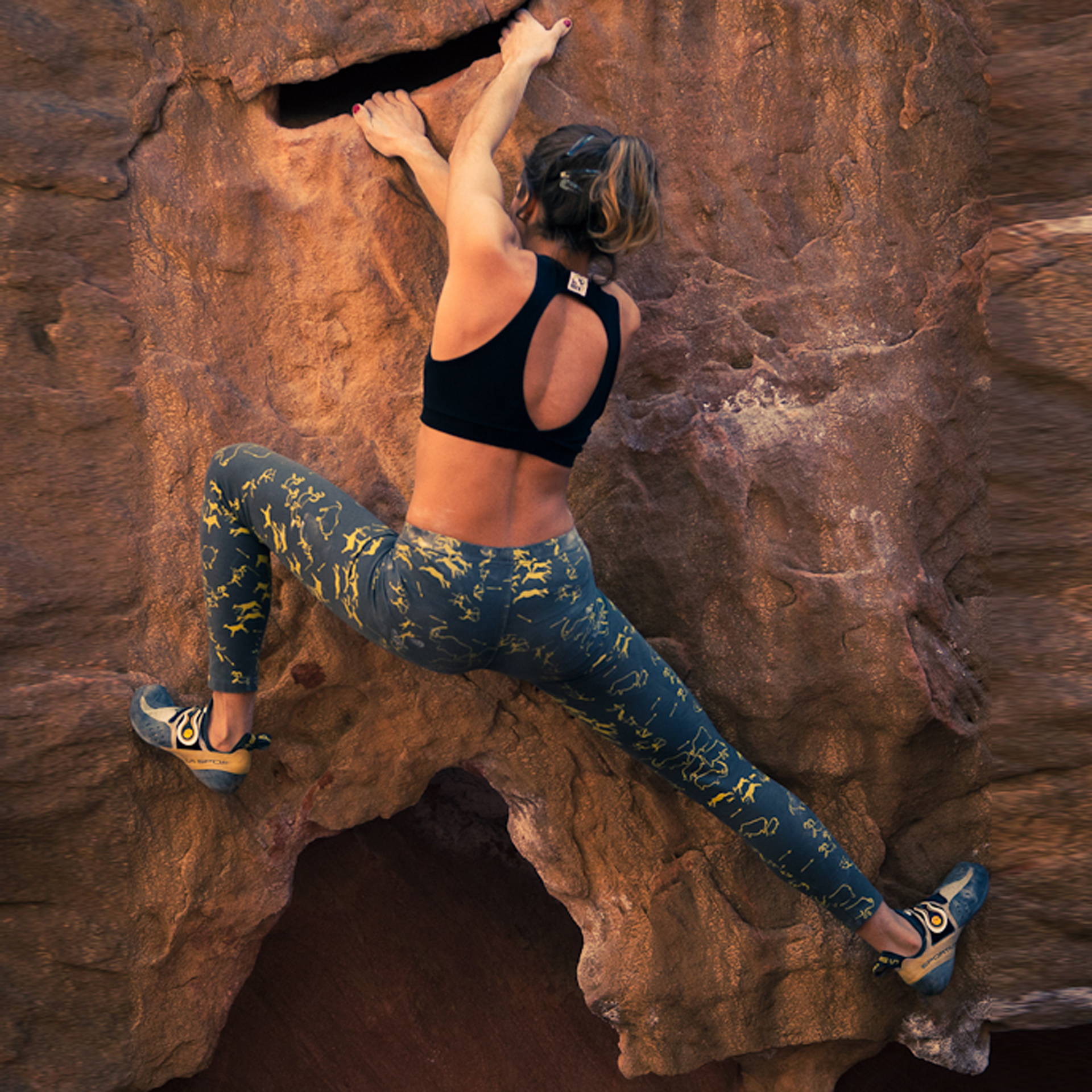 The original Saturn girls bra was the very first 3RD ROCK bra design back in 2012. Her aim was to create the most comfortable sports bra that didn't dig into the body while wearing it, like most traditional sports bras at the time that had an overly tight racerback shape.

Jess's first thought was to find a way of making
fully distributed pressure over the shoulders. Her ingenuity brought her to a sound conclusion – a unique hybrid shoulder/halter strap design. By adding a bagged out feeling at the edges, the bra provided true all-day-long no-dig comfort. All this without any bulky or tight edge bindings that can cause sore skin or pressure marks.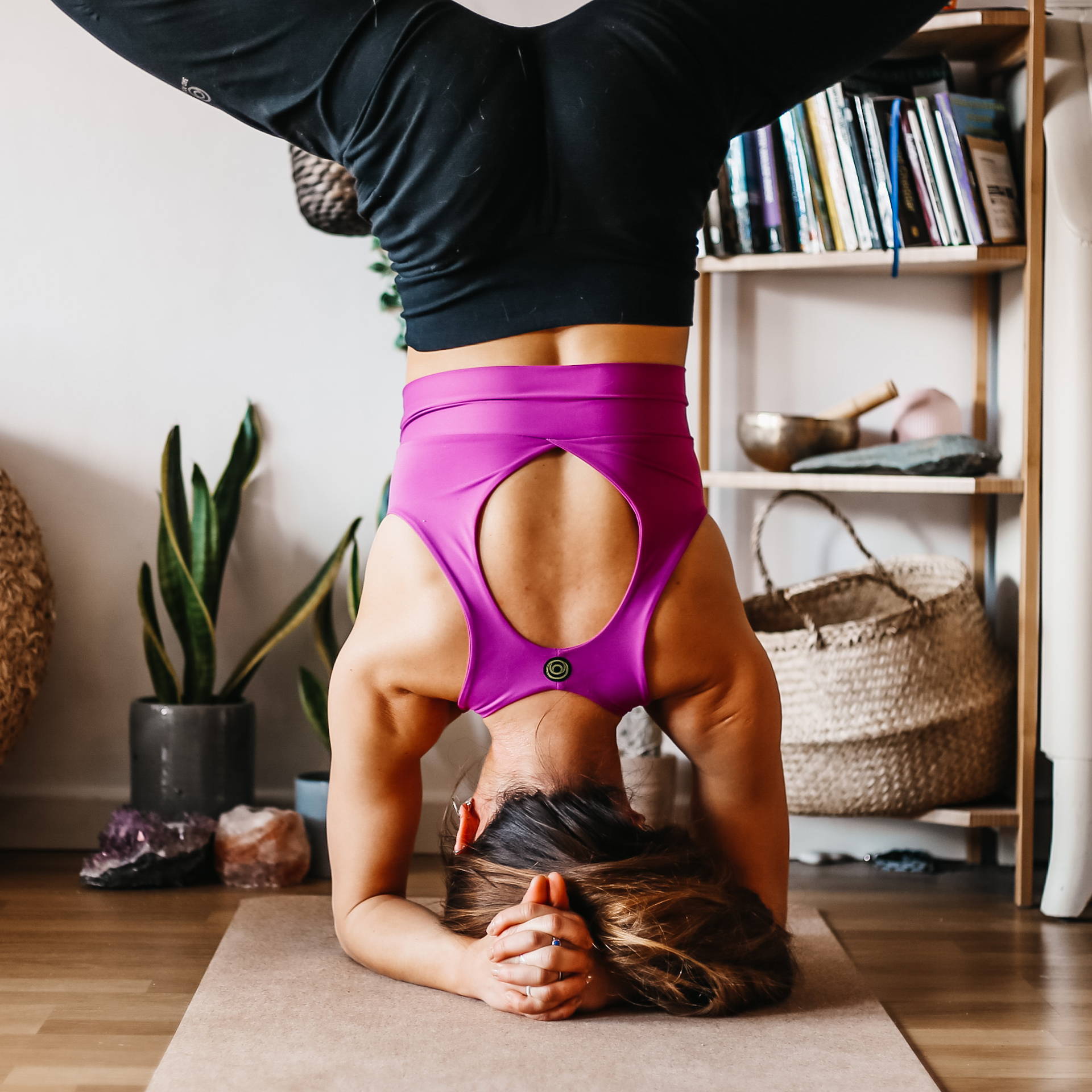 As it was our debut collection it was important to convey the identity of 3RD ROCK throughout all of our lines.
Our name is derived from the Earth being the 3rd planet from the Sun, to reflect an appreciation for the amazing natural playground we call home and as a symbol to look after our planet as best we can. A celestial theme has always run through our products and collections, and so Jess chose to add a ring of SATURN into the bra. What better place to put Saturn's ring than to frame a beautiful and strong back?
The Saturn has always been made with a silky organic cotton jersey, which feels at-one with your skin. Now it's back with some improvements fueled by your feedback:
"Bring back the Saturn bra in cotton."
"Bras with a longer-line under the bust give me way more confidence."
"I love the Saturn bra but I need more coverage for bigger boobs."

We listened! Now with two different heights to choose from (HI or LO) the Saturn caters to different cup sizes. The LO cut (the original lower front design) caters for cup sizes A to a 'firm C', which Jess was at the time."Why not make clothing for yourself when you create a brand?" Jess remarked.

Modelled on Jess' bigger-boobed friend Debz and therefore adopting the working title 'The Deb-ig-Bra', the HI cut has more front and side-boob coverage and extra support to cater for C to G cups.

The cuts can also be chosen based on preference. Jess now prefers the HI cut despite being a C cup post breast-feeding two babies. The HI fit cups A and B too if they would prefer the style offering extra coverage, which may help in deciding which cut to go for.
"I love how this bra feels on my body - the comfort, the coverage over my abdomen and support it gives me. I forget I even have a bra on sometimes, it's that comfortable."

---
Thanks for reading. We're 3RD ROCK. We design and manufacture sustainable rock climbing clothes & activewear that's made to move and made to last. Using recycled ocean plastic, organic cotton and upcycled materials, we're making items that help protect the very environments we depends on for our adventures.
We've been awarded "Most Ethical Climbing Brand" by the Ethical Consumer trade bodybeating out Black Diamond, Prana and even Patagonia!
It's our way of saying "no" to fast fashion, "yes" to protecting the climate and "absolutely" to a life spent outdoors.
---