The Heel Hook Look | 8a S0 Deep Water Solo
3RD ROCK Clothing Ambassador James Taylor attempts to successfully onsight climb The Heel Hook Look 8a / S0, a Deep Water Solo rock climb first put up by Rob Lamey in 2007.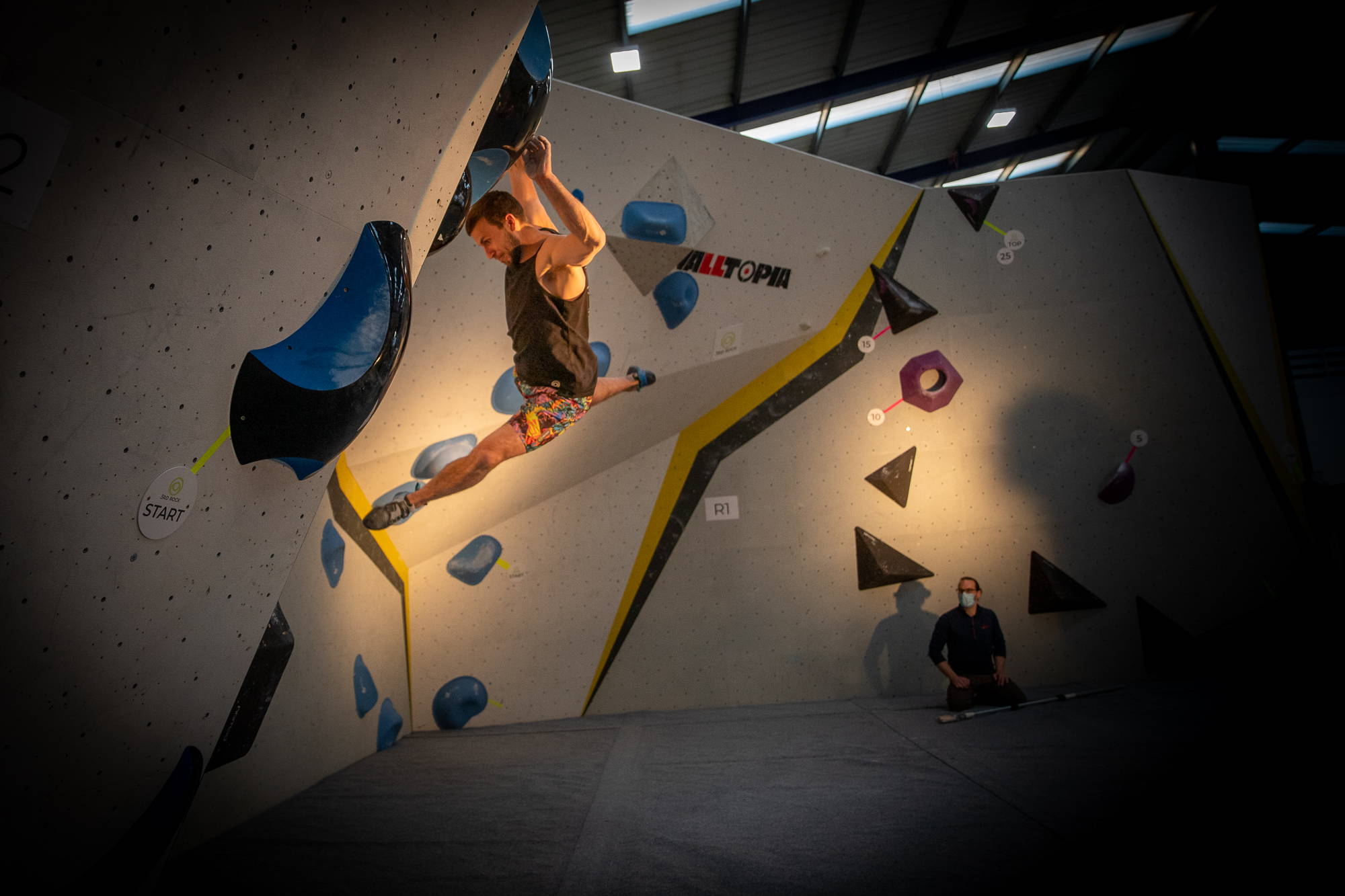 Situated at Craig y Don in Conwy, North Wales, The Heel Hook Look is not easily practiced as it is not possible to put a rope down to rehearse and sits meters above the crashing waves. Thought to be the hardest DWS in the UK at the time and having only seen one ascent since by an unnamed climber in 2016 (according to UK Climbing) James talks us through what drew his attention to the route and what he believes is the reason it has seen few ascents since.
Deep Water Solo climbing is also referred to as Psicobloc is a style of solo rock climbing (climbing without a rope) performed above large bodies of water, quite often on the coast above the sea at high tide. Plunging into the water provides protection on high difficulty routes.
James Taylor is a 3RD ROCK ambassador, experienced rock climber and owner and creator of Taylor Made Climbing Holds and is a North Wales resident with a formidable tick list to his name across all three main disciplines of climbing-sport climbing, trad climbing and bouldering. From 8a big wall pioneering in Brazil and first ascents of V11 boulders, James has recently added a new hard trad line to the collection at Anglesey-Prisoners of the Sun E10 7a.
---
The Heel Hook Look 8a S0 | 3rd Ascent Attempt
---
Taking the brand new 3RD ROCK Mofo activewear shorts are put to the test by James on this iconic Deep Water Solo climb. They are made from post consumer plastic waste, these sustainably made ethical climbing, surfing, deep water solo and swim shorts are perfect for anything you can throw at them.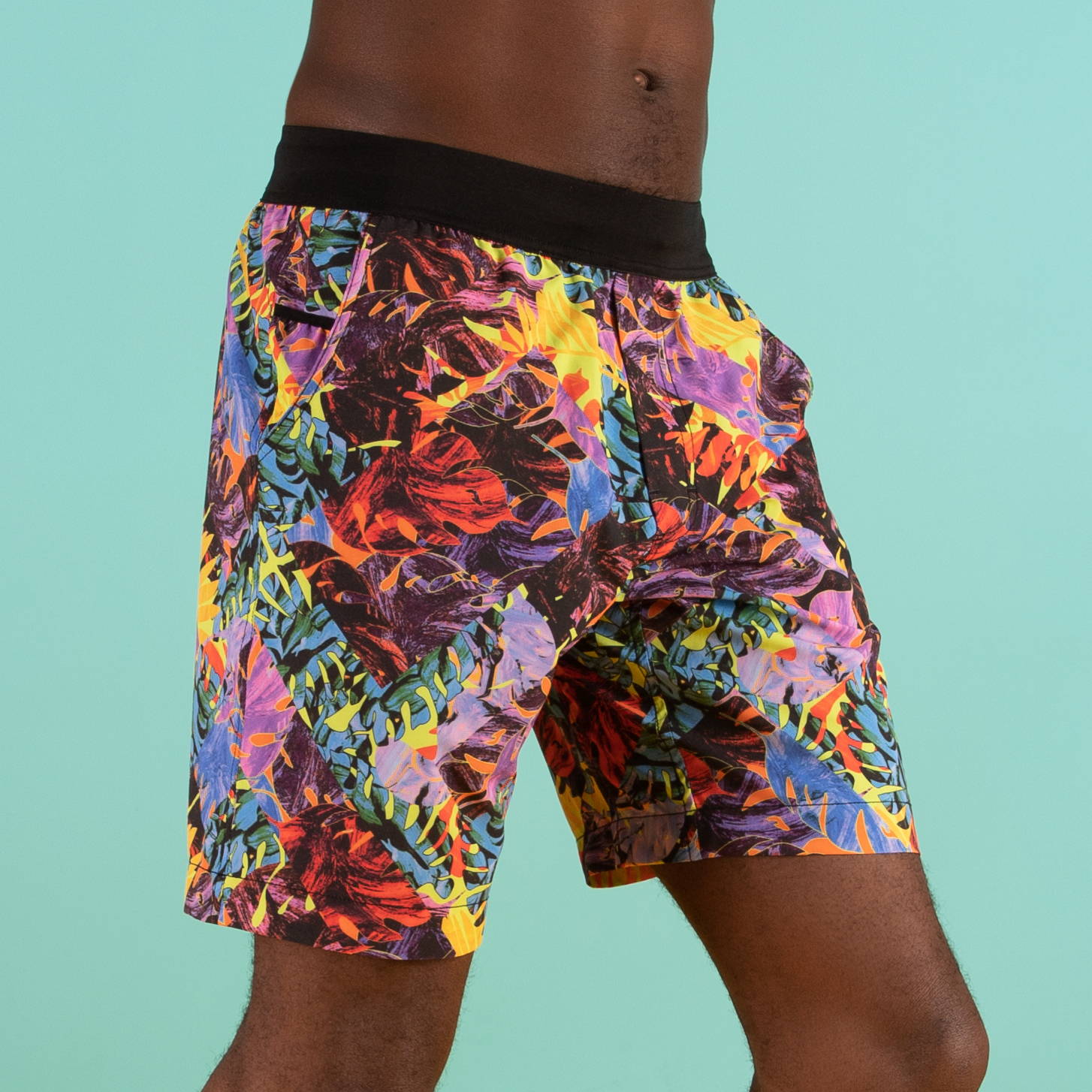 Mofo in Botangle Tropical Print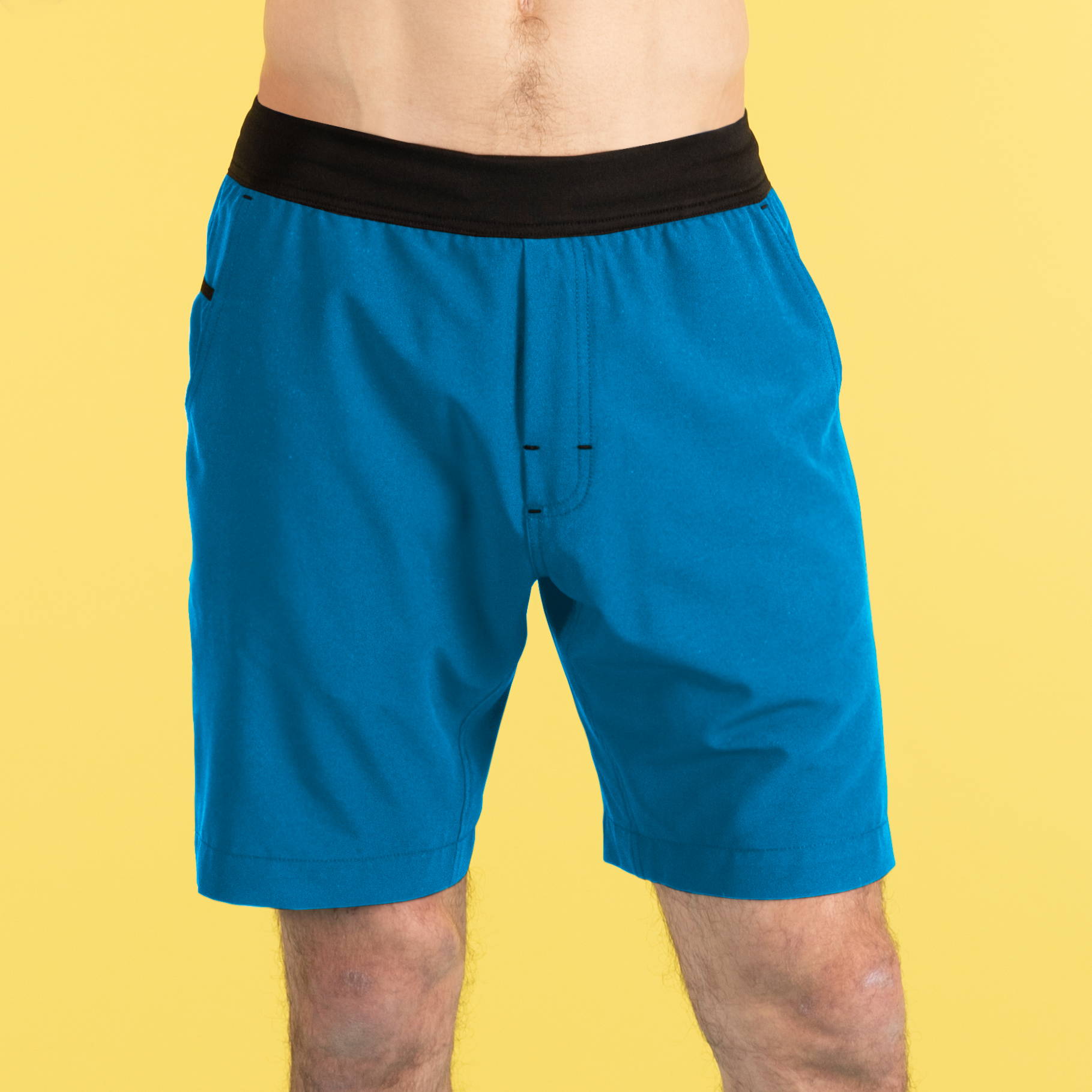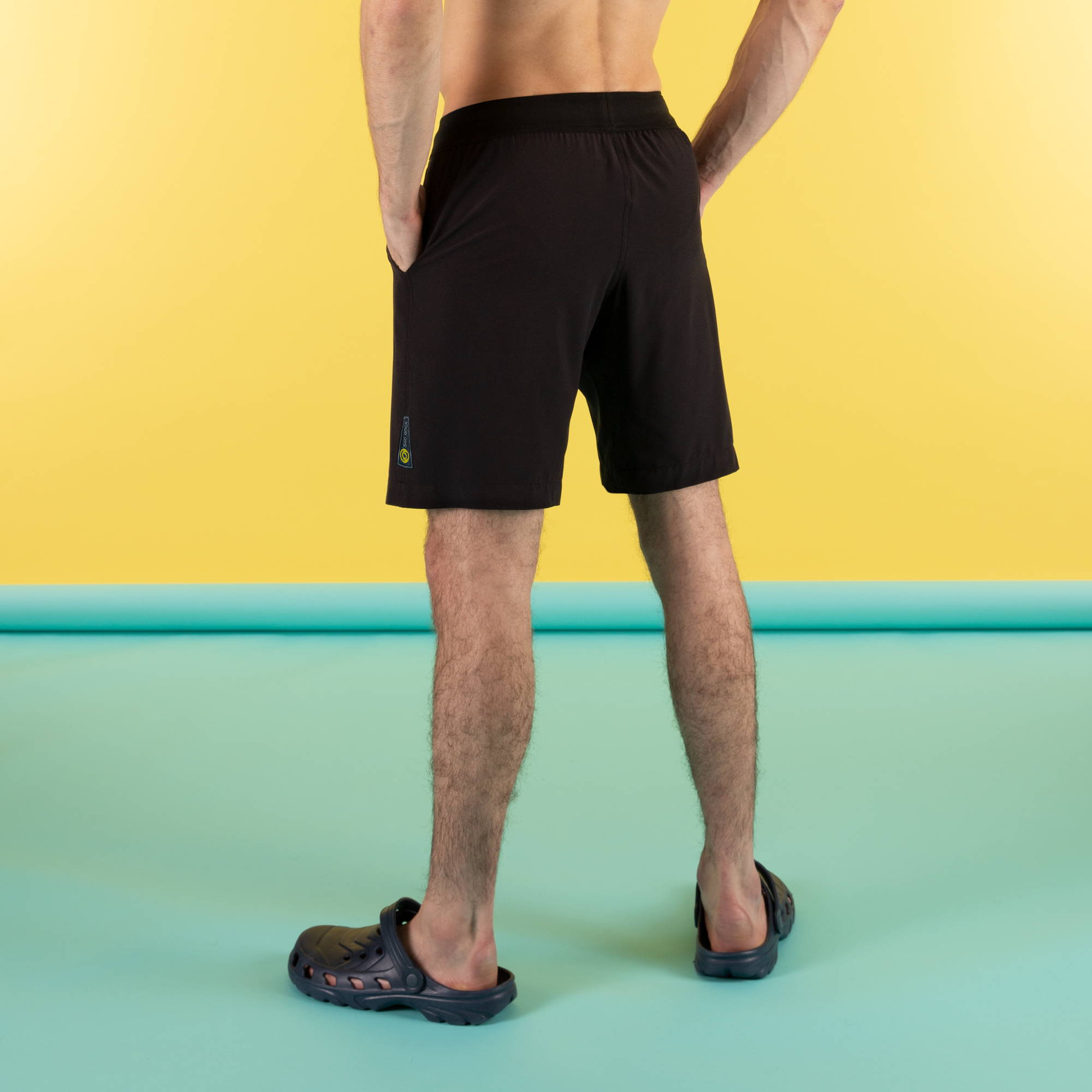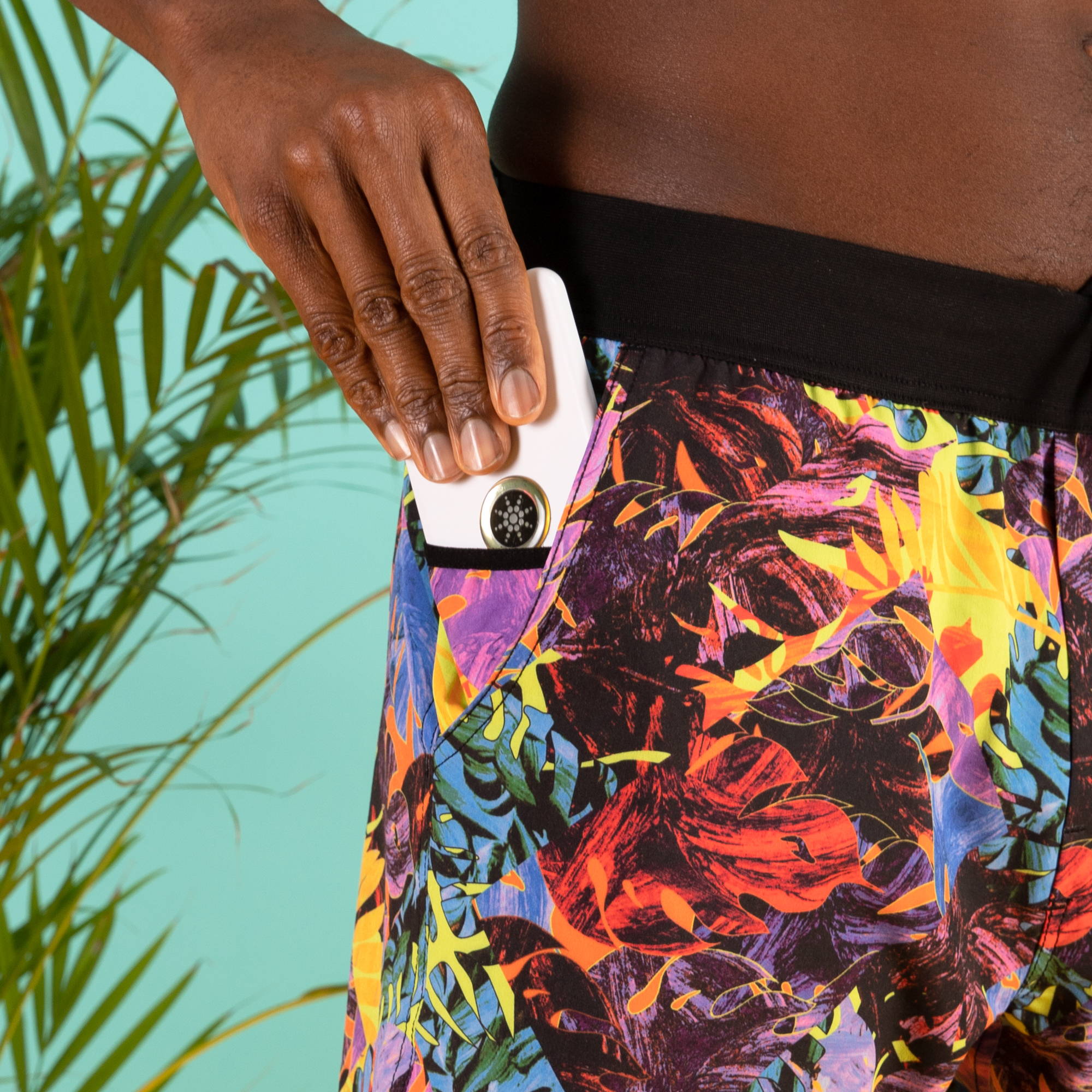 Valuables pocket within a pocket on the Mofo shorts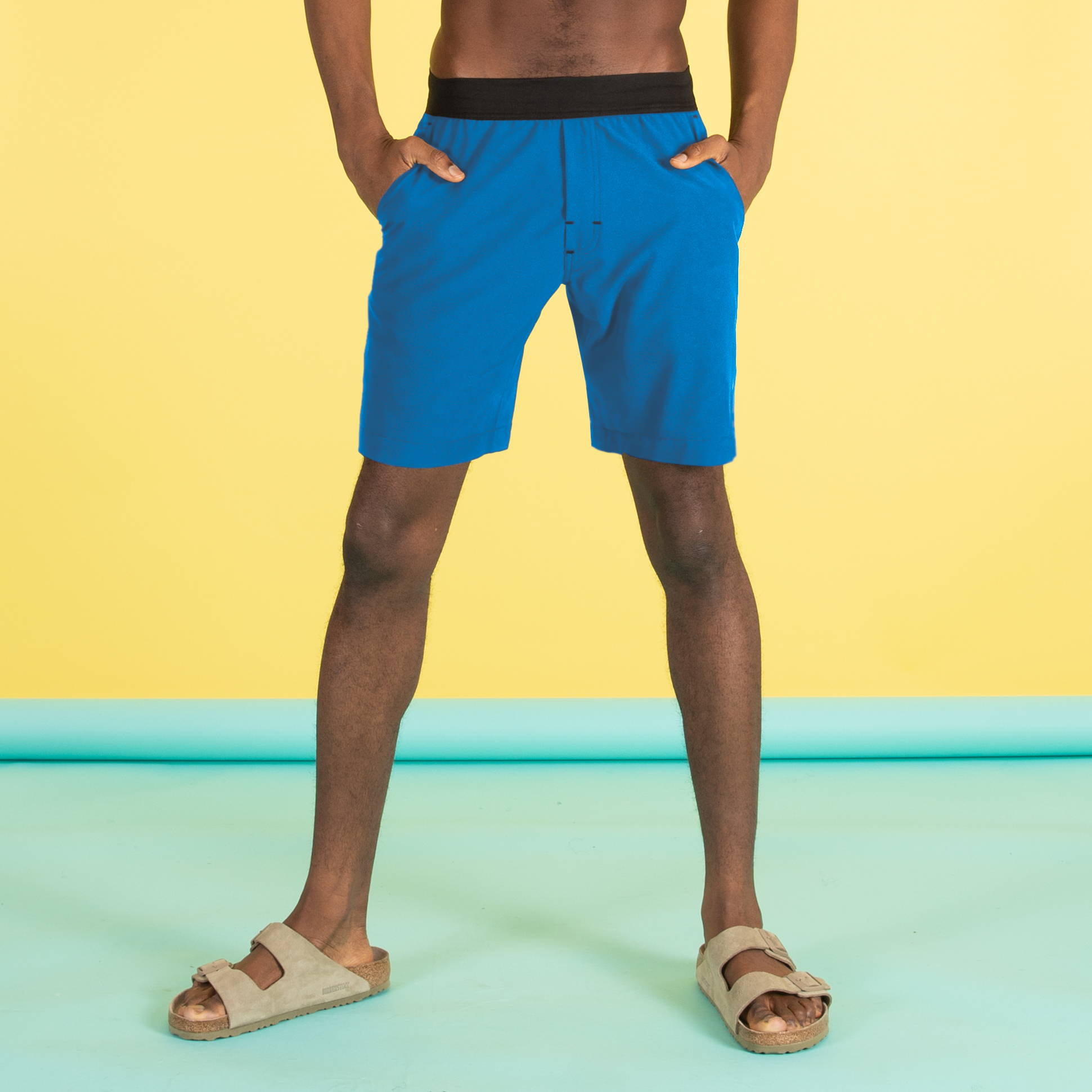 Mofo Shorts in Splash Blue Colour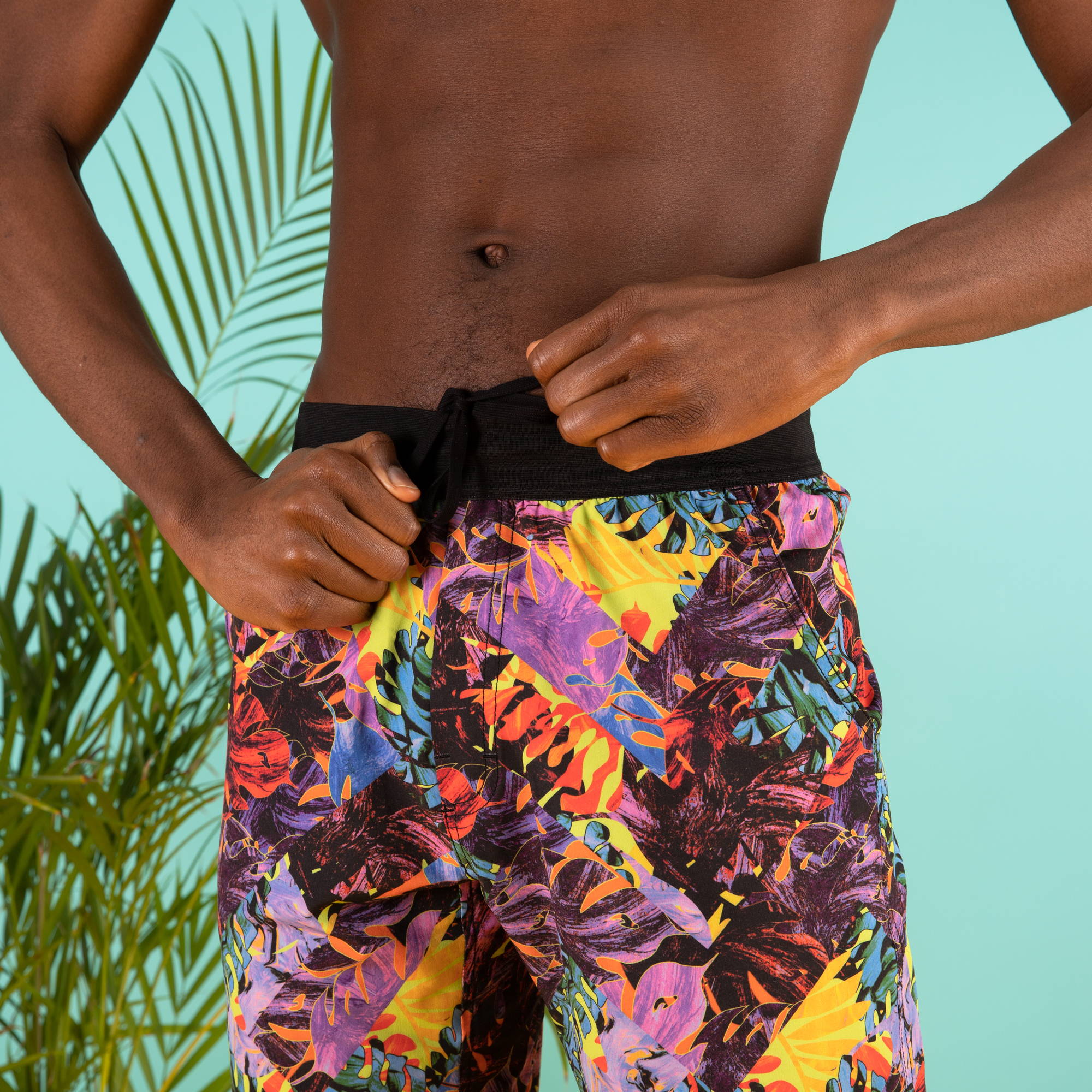 Adjustable puller chord on elasticated waistband of the Mofo shorts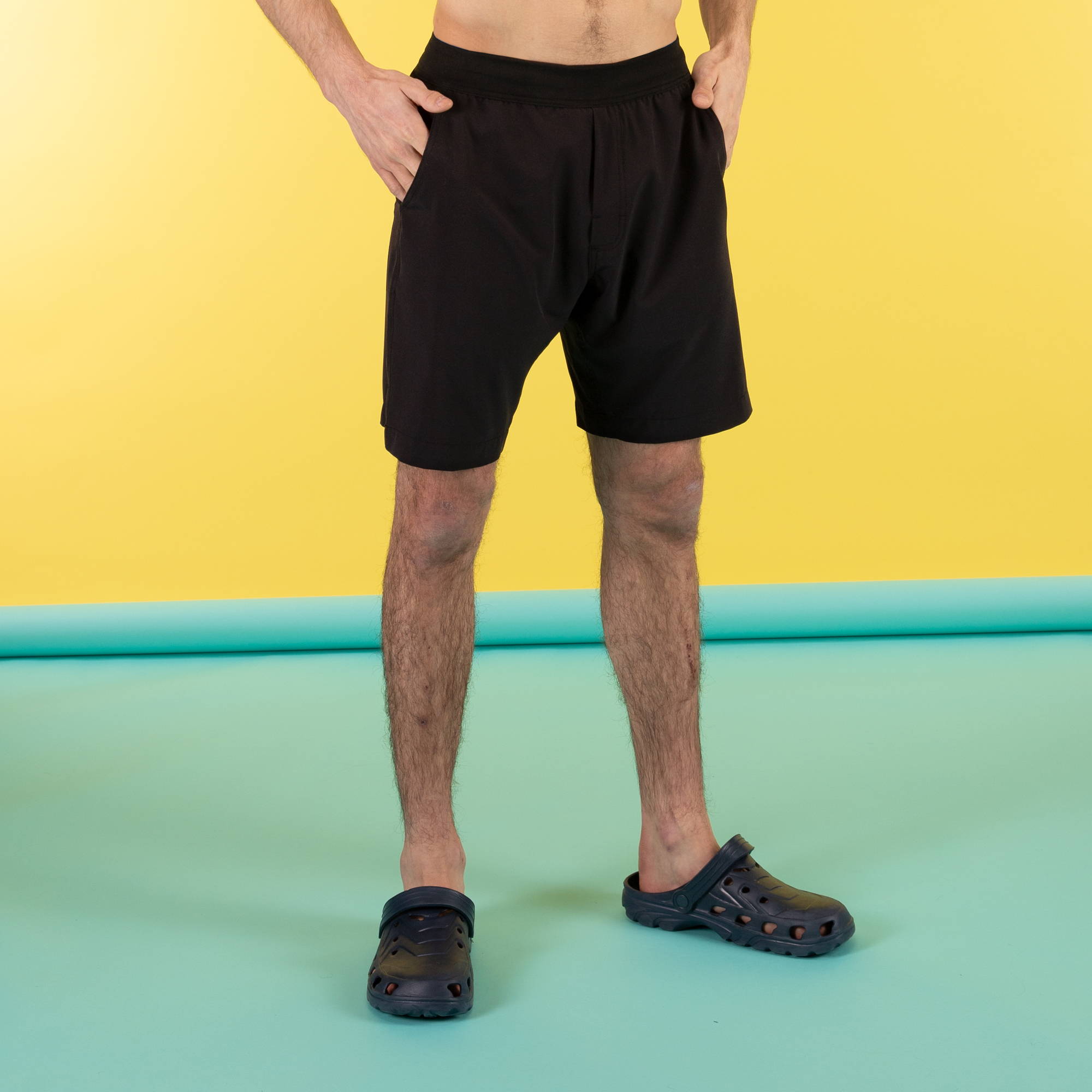 Mofo shorts in Black colour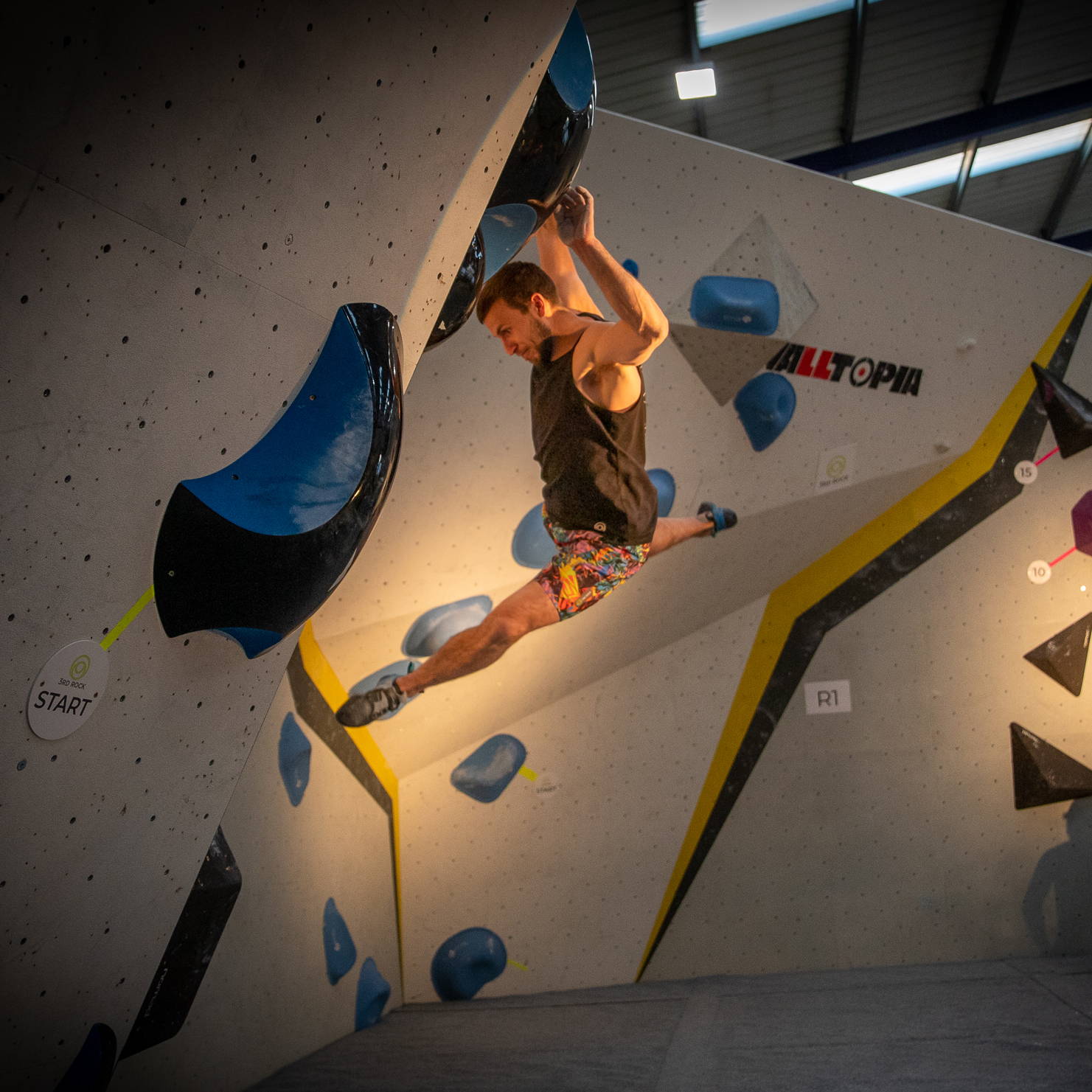 James Taylor competing in Jack Vest & Mofo Shorts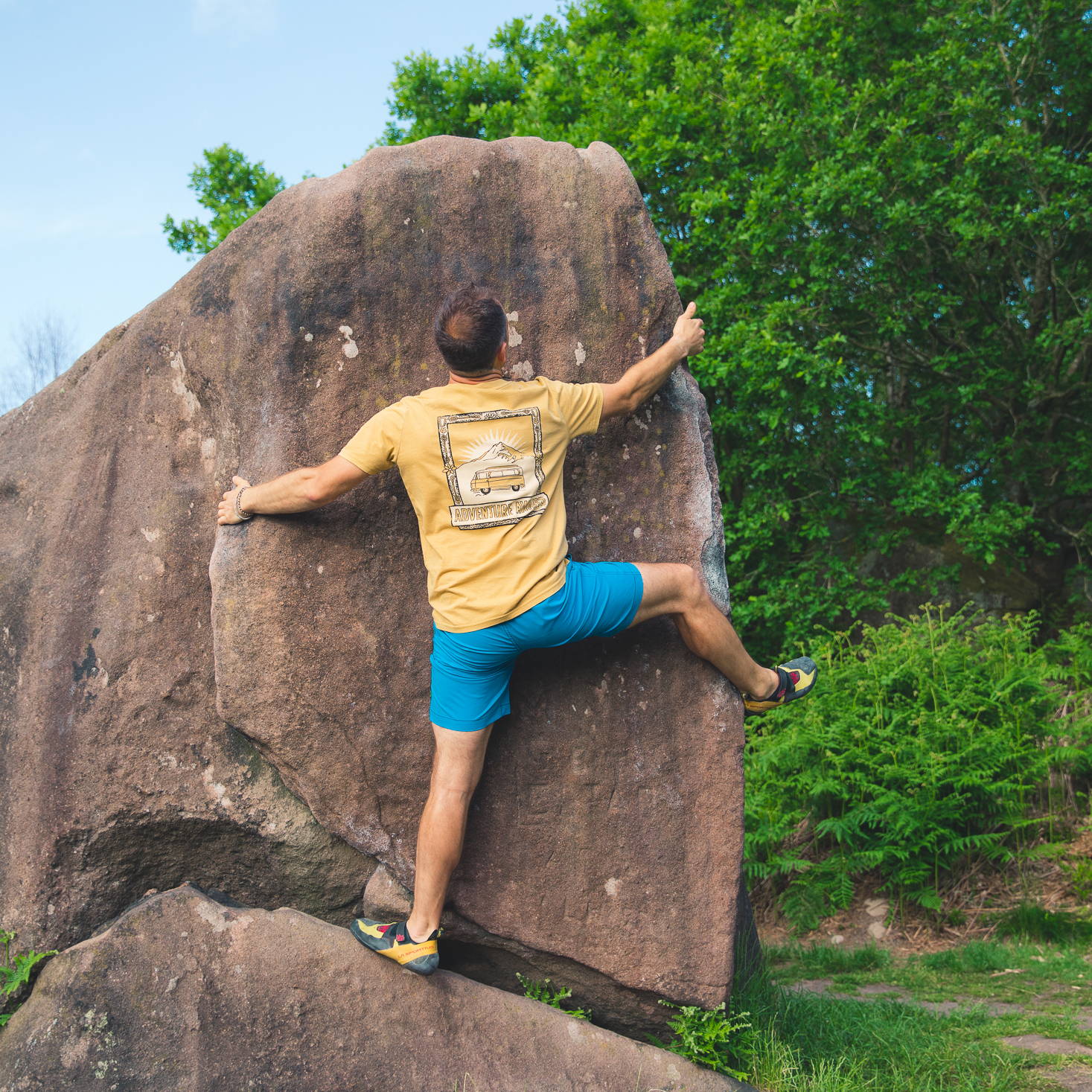 Mofo Splash climbing on grit
The MOFO Shorts are super versatile, quick drying and stretchy, so they fit perfectly into your action packed life. A bias cut crotch allows an endless range of movement, if you've got it ;) and an elasticated waistband with internal puller cord to keep you secure. They come with deep pockets within a pocket for keeping valuables safe and are made from recycled post-consumer plastic these shorts keep you and your conscience feeling great, and in a fantastic range of colours you'll look great too
The Kit: Dippy Doo Upcycled Organic Chalk Bag
Completely unique tie-dye design, you won't find another Dippy Doo the same! A cylinder shaped mini barrel access design with a secure zip pocket with ring hook for valuables.
The Dippy comes with a deep and sturdy elastic brush holder and soft fleece inner fabric for comfort and has wide double loops paired with prussic belt for comfort.
Made in the UK.
---
---
Thanks for reading. We're 3RD ROCK. We design and manufacture sustainable climbing clothes & activewear that's made to move and made to last. Using recycled ocean plastic, organic cotton and upcycled materials, we're making items that help protect the very environments we depends on for our adventures.
We've been awarded "Most Ethical Climbing Brand" by the Ethical Consumer trade bodybeating out Black Diamond, Prana and even Patagonia!
It's our way of saying "no" to fast fashion, "yes" to protecting the climate and "absolutely" to a life spent outdoors.
---