Unisex clothing at 3RD ROCK: How Unisex Clothing Nails the Fit Factor
Unisex Style: We Don't Discriminate, We Just Fit Great

You know when you walk into a shop and you turn left for men and right for women? Well, we're mixing it all up. Instead of telling you what you can wear based on your sex, we've designed a range of awesome clothes that are cut to allow for freedom of movement and suit all body shapes, sizes and genders. Whether it's loose or fitted, pink or khaki - if you like it, you can wear it. Going unisex means that you now have a broader range of awesome clothes to choose from, which we think you're going to love.
"But all Unisex clothes just follow the old "pink it and shrink it" rule, and will never fit me"

Right? WRONG, read on...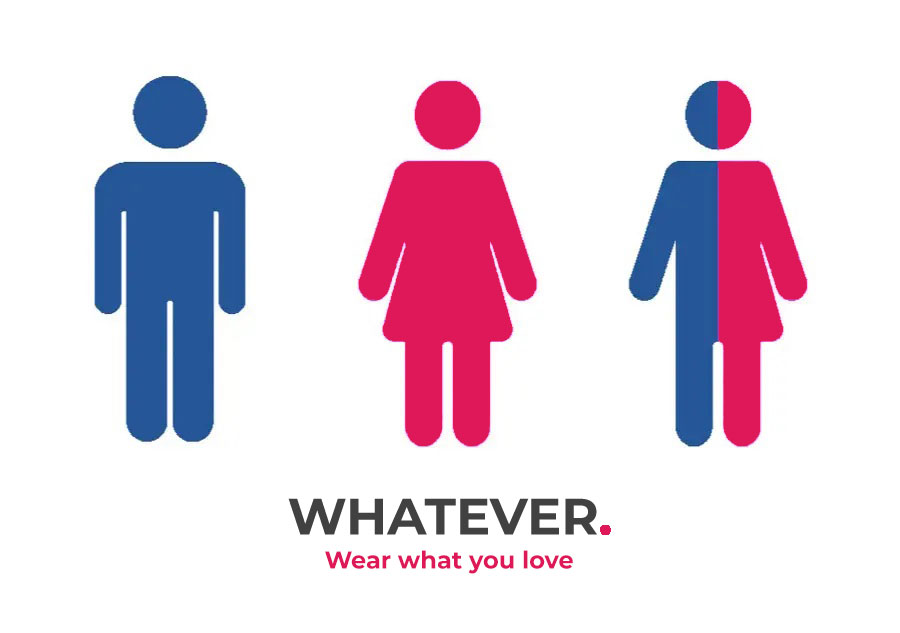 We hear you. After speaking to our community, it seems that many women feel that when a garment is unisex, it's just means it was made for men and will be boxy or just ill fitting. When speaking to the men in our community, they seem to feel that it's probably too feminine and therefore not for them. We listened. Carefully.
We are really excited to be doing this - we don't think that all clothes need strict gender labels. Years of experience, careful thought and ambassador feedback goes into designing our sustainable activewear, and we know that we can make clothes that fit great on most. It doesn't matter if you have hourglass curves or broad shoulders and narrow hips, just follow the sizing chart and you can be confident that our unisex clothes will work for you. Once you get your head around the concept, it's surprisingly freeing.
You're probably wondering how does this work - don't women need nipped in waists and room for hips, and men need space for their junk?
Our clothes for climbing, yoga and everyday adventures are thoughtfully designed to allow for comfort, flexibility when moving and a perfect fit, whatever your shape or size. It's not about pushing a square peg into a round hole: we use premium technical fabrics, clever shapes and features including elasticated waists that suit a wide range of body types. If you've ever bought and loved a 3RD ROCK garment before, we hope you'll be confident to go with us in this new direction.
That said, not all garments can or should be made Unisex. It really depends on the design and cut and we would only design a unisex garment if we know it will work well as one.
Our Margo, now unisex trousers
The perfect fit - nipped wastes & room for his 'junk'
Let's take a look at our Margo trousers:
These were originally designed for women but some of our male climbers were looking for a slim fit trouser too. When they tried them on, our awesome Margo pants looked as good on the boys as they did on the girls. Women tend to wear them high up with the waistband on the natural waistline, pulled in close on the waist with room at the hips. In contrast, men are wearing them lower which fits a straight-up-and-down body shape, and because they're lower, there's plenty of room for your meat and two veg.
By contrast, our Hiro trousers started out as being designed for men originally but women climbers were attracted to them too – and who could blame them? Lightweight, pockets galore and a fuss-free straight fit. After having our female climbing ambassadors and models reaching for Hiros during our photoshoots, we made a few modifications to the original design, including adding a longer rise and slightly wider cut on the thigh to see if they would suit women better. We were psyched to find that not only were they a great fit on women, but that these changes didn't impact on men at all. Hurrah, unisex technical trousers for everyone were born!
Instead of saying these are for men and those are women, we're labeling our trousers for everyone. We're now designing trousers as unisex from the get-go and new models are currently in development to suit all genders too and look great in all situations too, whether you're in work, out climbing or socialising with friends.
It's all about giving you the freedom to wear what you want, in the colour you like and styled however you choose.
Pull your trousers up for a high waist or hang them low; team up with a cropped sports bra or baggy tee; wear with climbing shoes, barefoot, your coolest trainers or Docs and frilly socks – we think the way you style your 3RD ROCK pants is much more important than giving them a "men's" or "women's" label.
It's not just trousers: all of our t-shirts and hoodies are genderless as standard. Whatever you're wearing from our unisex range, the fit is all-important. Does it look right, feel comfortable, and allow you to move your body freely? Yes, yes, YES!
Clever designs for everyone
Our move towards unisex clothes isn't about getting rid of men's and women's clothes in order for a one size fits no-one approach. Design matters! 3RD ROCK is the brainchild of Jessica Mor who started out training in pattern cutting at Central Saint Martin's. After escaping the shady ethics of high fashion, Jessica discovered climbing in South Africa and decided to make a difference by setting up an active clothing brand for whom sustainability is more than a trendy buzzword. Thirteen years on, Jessica remains the sole pattern creator at 3RD ROCK, and is as committed as ever to creating stylish, functional clothing that fits perfectly and allows for complete freedom of movement whether you're climbing, exploring or following your passion.
We're championing the body positivity movement with inclusive clothing for everyone – no matter your body shape, weight, climbing ability or identity. We want to make sure that everyone feels accounted for and represented here and in the 3RD Rock community. You don't need to be absolutely ripped or an expert climber to wear our kit – many of our customers have never stepped foot inside a climbing wall – our loyal customers buy from us because they want to wear quality, ethical, comfortable clothing, and they feel like they belong with us.
Inclusive clothing for a diverse community
Society is moving on from strict gender constructs and we think that's great when it comes to clothes. You'll find a range of striking and neutral colours to suit all tastes: you can choose from solid denim, muted pastels and bold flashes of colour. There's a shade for everyone, and a whole load of different fits too. Whether you're a girl who likes to hang out in a baggy t-shirt, a guy who wants a closer fit in trousers, or you're in the LGBTQI+ community and don't want to buy clothes with strict male/female labels - we get it. We're here for everyone, however you identify and whatever you're passionate about. It's so important to us that you feel like you are part of our community, can see yourself reflected on our website and feel great when you're wearing our clothes.
Whether you want a close or loose fit, stretchy ankle or tapered leg, muted shades or colours that wow, our unisex range has something for everyone. Wear what you want, make it your own and have fun keeping active.
We want to hear from you. Which unisex styles are you #3rdRocking? And which do you fancy adding to your wardrobe? If there's something you'd like to see in our unisex range that we don't currently make, we're all ears. Please leave your comments below.
Written by Michelle Mullin
---