As we welcome Alizée to the 3RD ROCK family we took some time to catch up with her and find out a little bit more about what keeps the fire burning at it's hottest.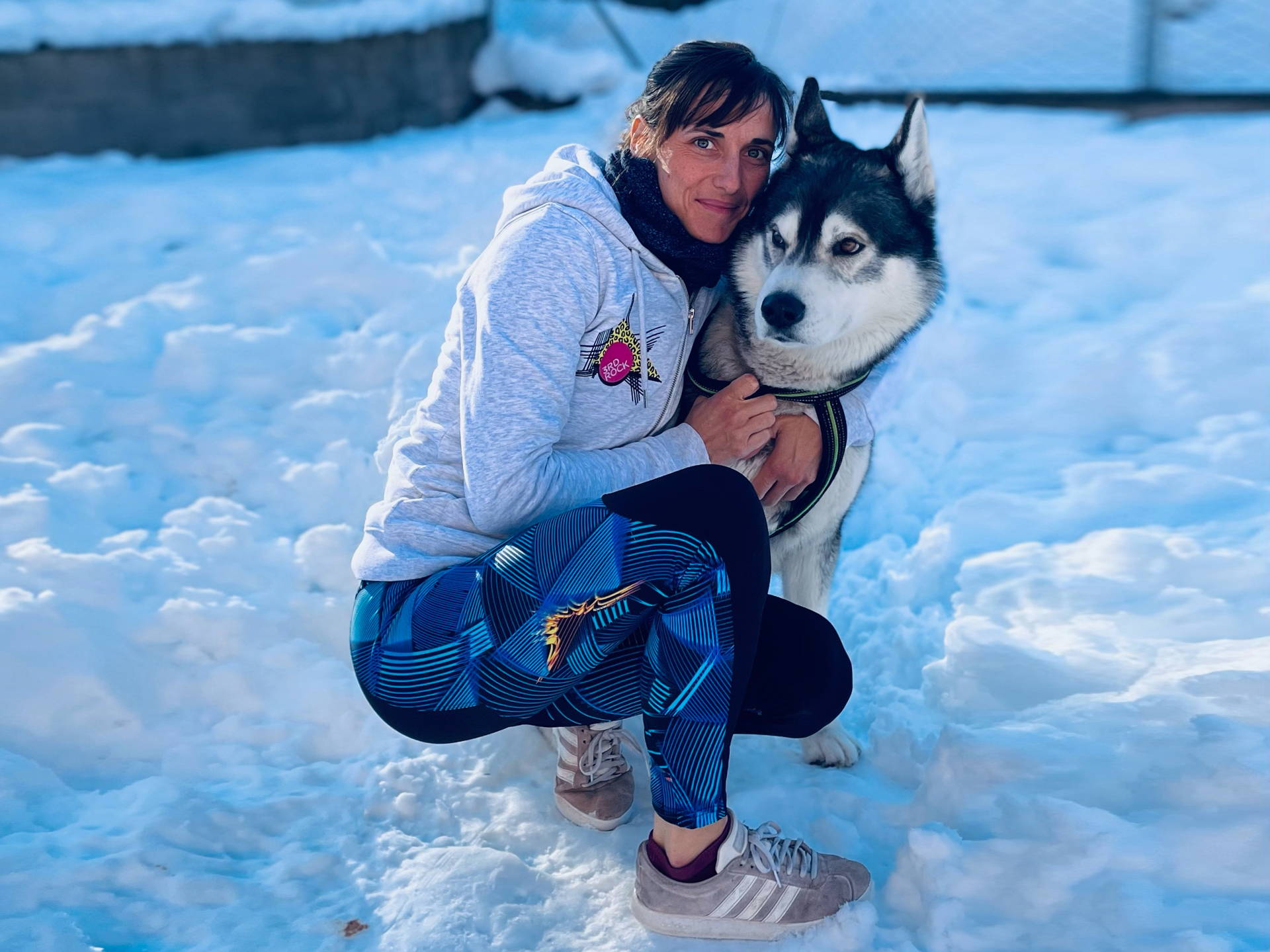 Introduced to climbing aged 8 and now with 4 9a routes to her name and more on the horizon, Alizée began climbing during weekends with her father in her native France.
Growing up in an athletic family Alizée was surrounded by sport growing up, both her parents were accomplished pole vaulters and this would also be a path Alizée also followed before returning focus to being one of the elite female climbers in the world.
Now married to a fellow professional climber and spending her days pursuing not just rock projects, but academic projects too born from a desire to understand the world in order to put something back in, Alizée is the perfect new addition to the 3RD ROCK family.
How did you discover climbing and was it love at first send?
My father was one of the top pole vaulters in France but in 1995 decided that he needed a change of focus, he was torn between climbing and golf! Lucky for me he was drawn to climbing after seeing the Patrick Edlinger film "La vie au bout des doigts" (that's Life at Your Fingertips for you non French speakers!).
My parents were divorced and I would spend the weekends with my father and that usually involved being taken out to the crags with him and his friends. I loved being surrounded by the natural environment and with the children of my fathers friends and occasionally my cousin too. At first I'd spend my time running around the forest, chasing animals and playing with the other children while occasionally jumping on a top rope that had been set up for us.
Eventually I became more and more interested in the climbing and found myself fascinated by the routes, the names, the angles of the rock, working out the puzzle of the successful sequences to get to the top and the satisfaction that came with each ascent. Looking back, I was lured in by the adventure of being outside at the remote areas and locations of the crag with good company and these became even more enjoyable when the feeling of climbing was added to the mix.
Your father has been a big influence in your life and introduced you to climbing, what's your fondest memory of climbing with him?
During the week I lived with my mother, but I'd be counting down the days until I'd be able to be back at the crag with my father and the community of friends we'd developed there. I think all the excitement of the weekends and knowing it was only 2 days out of 7 added to my desire to be there during the week.  
My father has always devoted himself to sport, setting goals for himself and fully committing to the 'game' of trying to achieve those goals. This attitude was infectious and made me love the time we spent together even more as this approach didn't just apply to climbing and athletics, we would also go skiing in the winter months-we were always going somewhere exciting and doing something fun. I've definitely absorbed that characteristic from him!
How did it feel to win your first Youth Climbing World Championships? Were you aware of what an achievement this was?
I had no idea of the level of achievement involved in this, I just loved climbing and was focused on how I felt when I would be climbing on the rock or in competitions. I would understand I was in competition, but once you start climbing-your mind clears and you are only focused on the movements.
I've always been driven by curiosity and the pursuit of putting the pieces of the puzzle together that get you to the top, that's what pushed me-the spirit of curiosity and a focused mindset. When I was on the wall competing, winning or the plaudits weren't the things dominating my mind, it was how much fun it was to be challenged and enjoy the game that climbing can be.
---
Shop Alizée's favourite climbing items
---
Becoming both a climbing and pole vaulting champion during your time, and pushing yourself academically it seems that you have a deep drive to be the best you can be. What is behind your drive to pursue these goals?
I always want to be better, to become a better person overall in life and I strive to do that through climbing. It helps me better understand and experience what happens around us and proves to me that I can harness my power for the future and I'd like to use what I learn to help other people. What drives this need to evolve and improve I don't know, curiosity? Hope? I fully believe that the lessons we learn with time make us better and if we apply ourselves too then there is no limit to what can be achieved.
What did it mean to you to climb 9a?
I've never been particularly driven by the idea of achieving a certain grade, I've always found a route I like the look of and commit myself 100% to that both mentally and physically. It's rare for me to feel pride in myself but I did feel proud of my achievement but it wasn't long until I had moved on to the next route and that feeling is gone again as the next game begins. When I reflect back on my hardest sends I don't think of the grade so much as the journey is the more memorable part, the effort that went in, the path I followed and how excited I was to test myself on a new puzzle.
Is there a particular send that has meant more to you than others? If so why?
I don't know that I can narrow it down to one particular route or boulder, all of the ticks that took me a lot of commitment in terms of time stand out because of the mental aspect of having a long term project more than physical difficulty of the moves. I get so much satisfaction from knowing I conquered the mental aspect of climbing than the physical, it's much harder to train the mind than a muscle!
As a professional rock climber you spend a lot of your time travelling the world in pursuit of projects. What are the challenges involved in pursuing your climbing goals?
I was still competing up until 2016 because it gave me a good idea of what level I was at and the planning and training involved with coaches helped to have a structure in my life. Then I realised that I was losing a lot of time from the hectic schedule of travelling and competing when my true desire was to be out on the rock climbing routes and boulders.
It is tricky to find the right balance between what kind of routes to try, how often to try them based on where they are in the world and how much time I should spend training on plastic or trying new exercises to improve. This has become a challenge since I stopped working with a coach, but my father steps up and is really supportive and helpful with this. I like to be open minded and try new things, test them and see if they help me improve on my projects or not.
During the year I like to try and plan between a mix of bouldering and route climbing because I believe the combination keeps my psyche high (and I like the mental challenge of hard sequences involved in difficult routes and boulders and how the requirements for each are different but they are also relevant to one another at the same time!).
I guess my biggest challenge throughout the year is to know if I'm doing the right things and knowing if what I am doing will yield results in the long term, however this uncertainty is also what makes it exciting and gives me pride in my successes and lessons from my failures.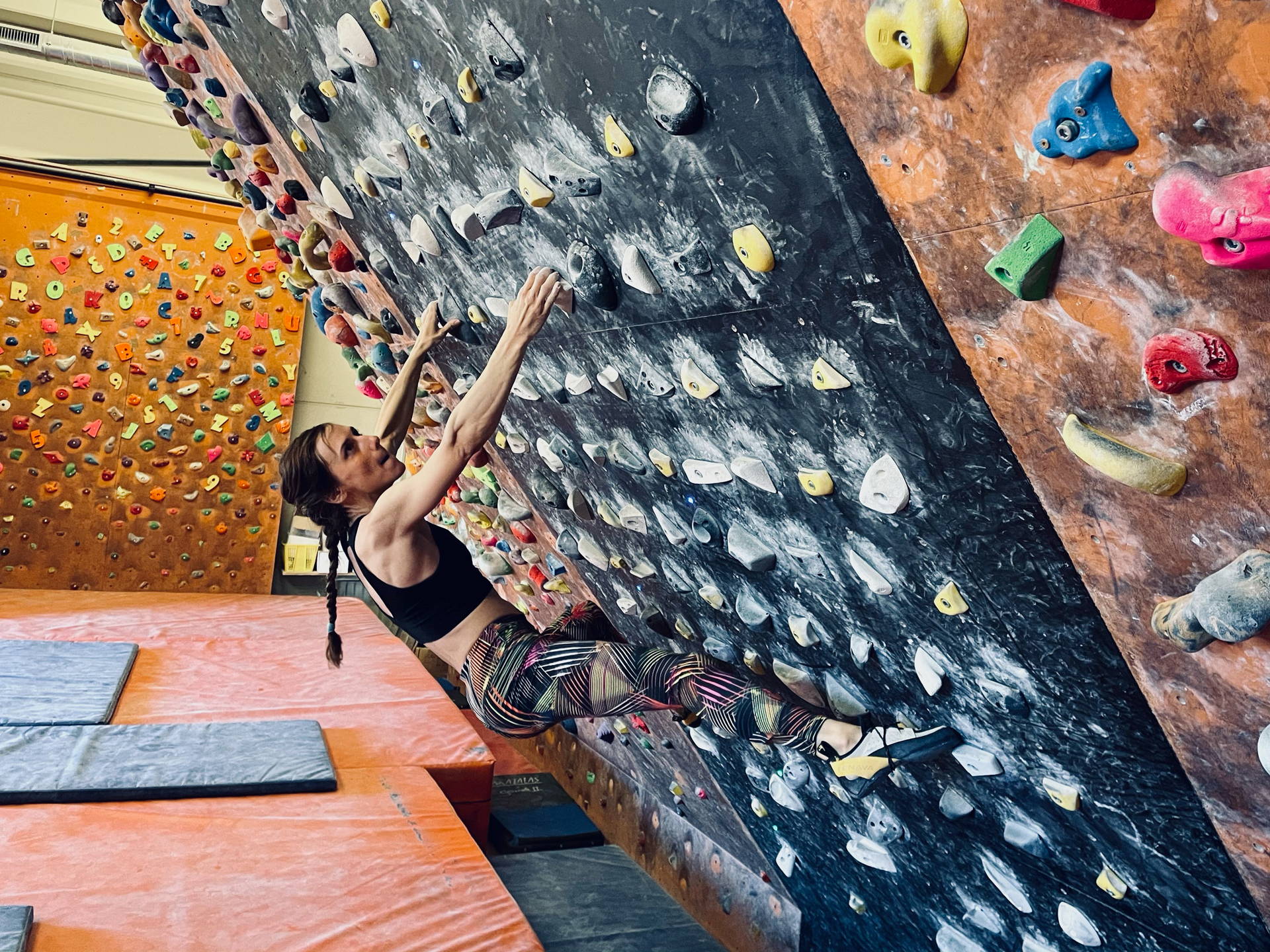 As someone who confesses to not enjoying training, what top tips do you have for those that want to push their ability forward but don't enjoy the training process?
Personally I feel that I can keep improving without a special or dedicated training program, but this doesn't mean that I don't do any training. Twice a week I go through a physical training session that does not specifically involve climbing-I work on my core strength, do pulls ups, push ups, fingerboarding and leg exercises. It's all very basic but I think that it keeps my body solid and prevents me getting injuries from over training, the exercises I do are mainly for injury prevention rather than gaining strength or power.
When possible I like to climb at a gym but again, not with a strict or specific plan. As a route climber of course I do circuits and I get a lot of enjoyment from that (rare huh?!) but for me, I need to enjoy what I'm doing and if I don't get enjoyment from it I tend to become lazy and don't try so hard. I approach any training I do with the goal that it needs to get me psyched to do it, as if it was a route on rock and this is how I can slide into the mindset of climbing being a game and I need to solve the puzzle. I build my circuits by focusing on creating interesting movements that draw my attention to climb and this way it becomes a fun way to practice.
What's your biggest non sporting achievement?
I would say completing my Masters degree in Russian studies because it was a long and challenging journey for me. I love climbing so much but I really love to study too! It took me some time to decide what to do and how I would do it as I wanted to pursue further education but did not want to be tied to a set city or University campus in the traditional sense.
I eventually decided that I could start studying remotely and began learning Russian, not just the language but the grammar, the lexicology, history, literature, cinema and the politics. It was challenging for me to find the right balance between climbing and keeping up with my studies. I'd never learned any Russian before and it was a completely new subject for me and had the added challenge that I didn't have fellow students to practice the language and discuss the topics with.
This challenge meant that I actually failed some exams and my 3rd and 4th semesters took me two years each instead of the usual one but I am really proud that I never abandoned it and believed in myself enough to complete the course and even come out of it with distinction.    
Who inspires you the most from a world outside of climbing and pole vaulting?
I am inspired by artists, creative people and forward thinkers, Bob Marley and Nelson Mandella are two particular people that inspire me.
What similarities do you see in your ethos and approach with that of 3RD ROCK?
I love to be outside and have a huge respect for our primordial environment. I'm proud to be joining and representing a brand that shares these values and actively cares and does it's best to do what it can to be mindful of the environment and inspire others. I won't lie and say it's all to do with an alignment of ethos, because who doesn't love nice clothes?! I love that the designs are fun, cheeky, inspired by nature and make you look funky on the outside and feel funky on the inside.
What does a typical rest day look like for you?
I spend a lot of my time studying but I always make time to walk my dog (he's a Husky so needs a lot of exercise!). Once my work and dog walking is done I go to the crag to belay and support my friends or my husband.  
What's the best place you've been to climb and why?
There's so many places I'm not sure I could choose just one! I love being in Siurana, Spain but I spend a lot of time there so it feels very familiar, almost like a second home. I really enjoyed Smith Rock and Bishop in the United States and I also love an annual trip to Rocklands! Because I just love to be outside almost everywhere I climb is amazing and trips are always with my husband or friends experiencing new environments and different types of rock and climbing so it's all amazing!
What's your favourite rock type?
I like it all, for me rock is rock. I'll enjoy every line!
Being a British brand, we love a good cup of tea. How do you take yours?
Hah! I drink Rooibos tea every evening!
What is your favourite crag snack?
Banana, Megos has his carrots, I have my bananas.
Finally, what piece of advice would you give to any aspiring climber regardless of their goals?
I would say that climbing is a game, don't forget that, and because it's a game the main focus should be on having fun and enjoying the process. For me the key to improving your climbing (and in turn that may help your happiness!) is to keep in mind how much fun climbing is regardless of the grade, the height, the style. Appreciate every movement and every moment!
---
Find out more about Alizée and her sends on her Ambassador Page
Or follow her on social media
---
---
Thanks for reading. We're 3RD ROCK. We design and manufacture sustainable climbing clothes & activewear that's made to move and made to last. Using recycled ocean plastic, organic cotton and upcycled materials, we're making items that help protect the very environments we depends on for our adventures.
We've been awarded "Most Ethical Climbing Brand" by the Ethical Consumer trade bodybeating out Black Diamond, Prana and even Patagonia!
It's our way of saying "no" to fast fashion, "yes" to protecting the climate and "absolutely" to a life spent outdoors.
---