With half of January already behind us, what better day than Blue Monday to release 3RD ROCK's shiny new social ad, where we celebrate finding our freedom.


3RD ROCK New Adventures Video
After 2 years of stop-start lock-downs and restrictions on sport, adventure and socialising, we bring you our hope for 2022: that we connect more to the planet, connect more to each other, and do more of the active pursuits which bring us joy.
While we are so proud to have become known for technical-but-comfortable, performance-enabling fabrics which are sustainable and stylish, with this video we wanted to enlist the help of some of our most die-hard fans to embody the spirit of adventure we see in all our customers.
Filmed in our homeland of rural Sheffield, we follow four 'adventurous ones' who overcome that negative self-talk that creeps in at the beginning of a new physical challenge.
---
Shop our most comfortable items
The Yogi, The Climber (obvs), the Crossfitter and The Runner - these characters perfectly represent the beautiful diversity of active pursuits our customers enjoy, showing 3RD ROCK's evolution from humble climbing brand to trusted enabler of all-round performance, comfort, sustainability conscience and style. We will always be true to our climbing origin story, but this ad embraces all: 'The Adventurous Ones'.
---
Of course the ad wouldn't be an ad if it didn't feature some of our most loved best-sellers - see our clothes flex in motion, watch how the planet and being outside inspires our characters and motivates them to push through in their toughest moments.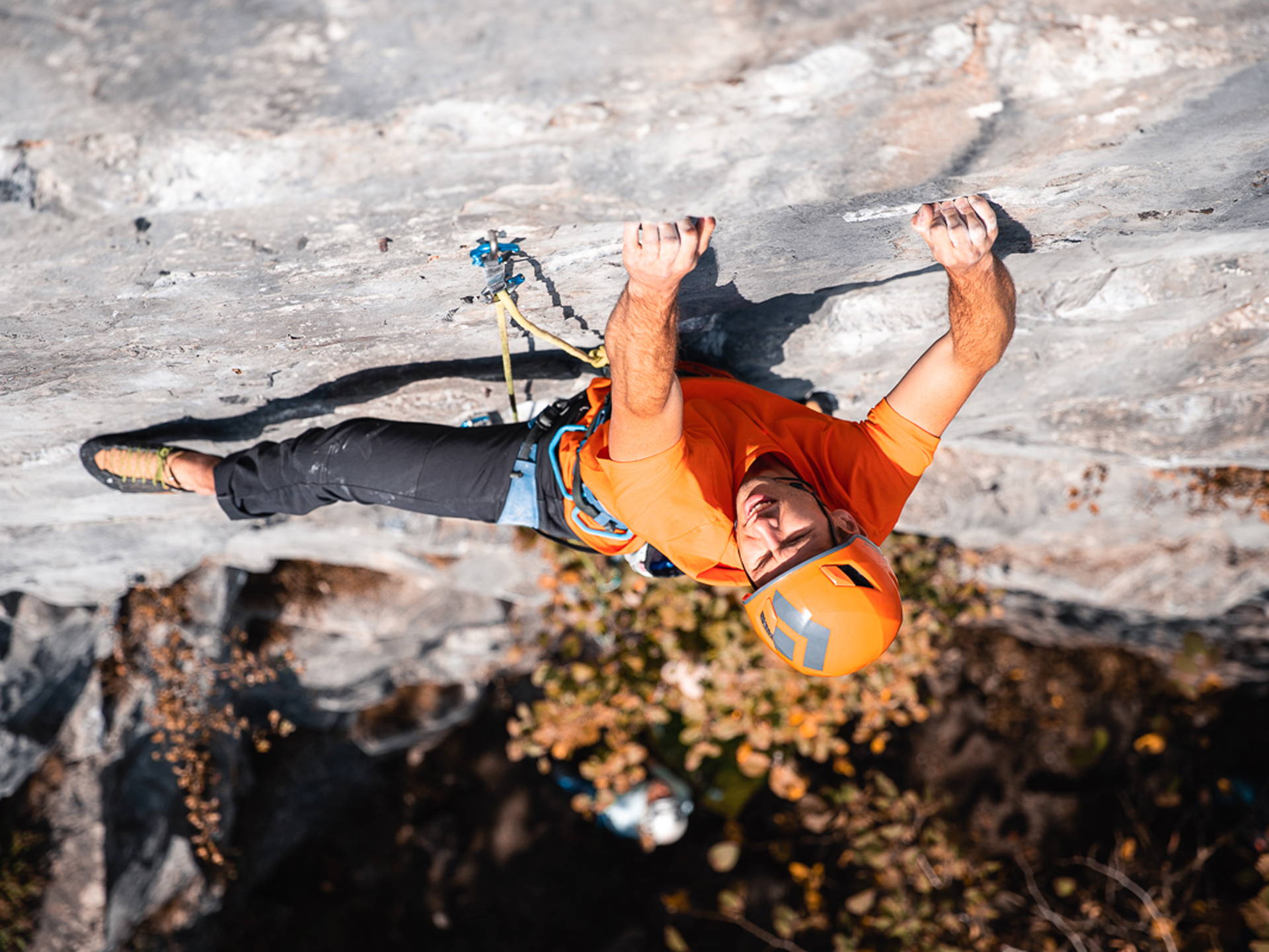 2022 is the year to seize the opportunity to change, to move, to reassess and to connect. "2020/21 made us find our grit and our fire at having to be still. 2022 is all about earth and air elements, giving us grounding and space to move freely", Founder Guy Mor says.
So get up, get out there, breathe, find your freedom and move forward!
---
You can expect to hear more from us this year in how we are continuously committed to circular thinking, next gen materials, degrowth mindset, equitable and transparent supply chains, honest marketing and biodiversity. Not to mention exciting launches/new seasonal collections, events, getting to know our customers more.
However you choose to push yourself: we've got you!
---
Thanks for reading. We're 3RD ROCK. We design and manufacture sustainable climbing clothes & activewear that's made to move and made to last. Using recycled ocean plastic, organic cotton and upcycled materials, we're making items that help protect the very environments we depends on for our adventures.
We've been awarded "Most Ethical Climbing Brand" by the Ethical Consumer trade body beating out Black Diamond, Prana and even Patagonia!
It's our way of saying "no" to fast fashion, "yes" to protecting the climate and "absolutely" to a life spent outdoors.
---