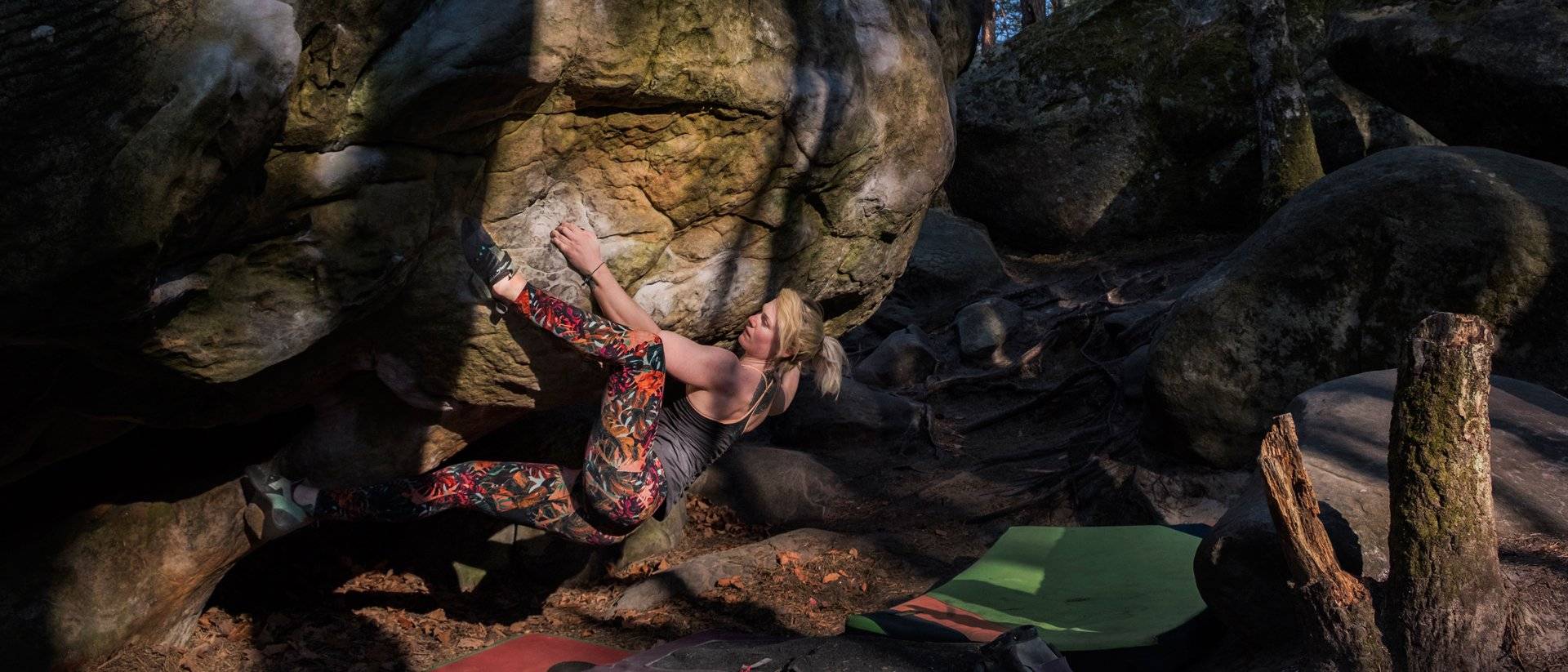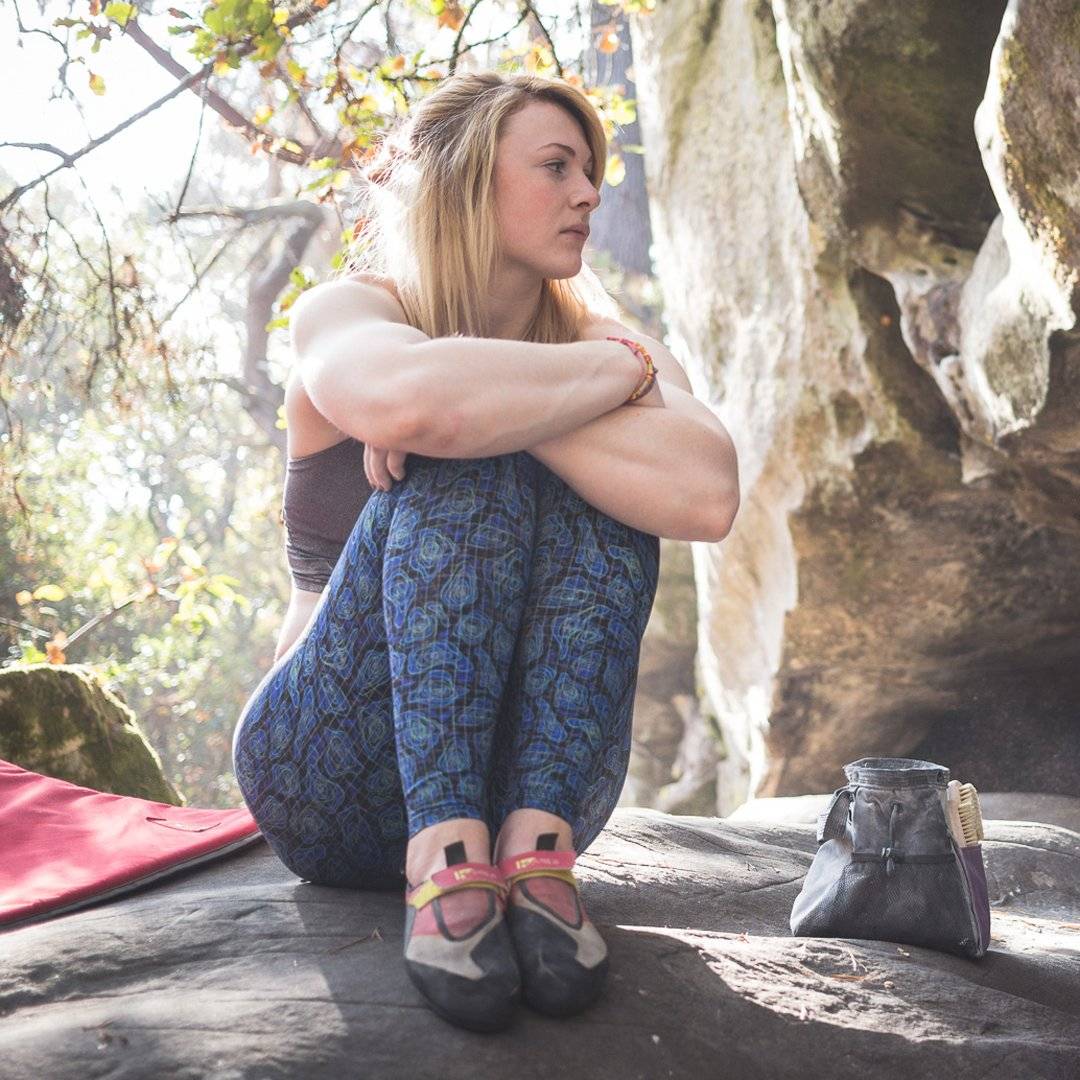 Hometown: Edinburgh, Scotland
Resides: Sheffield, UK
Years Climbing: 11

'Not all those who wander are lost.'
-J. R. R. Tolkien
God Save My Finger 8A, Fontainebleau

The Hatchling 8A, Rocklands

Caroline 7C+, Rocklands

Cave Problem sit start 7c, Raven Tor

Paint it Black 7c, Blackwell Dale

Taboo 7c, Rocklands

Weichei 7c, Rocklands

Alta 7C, Fontainebleau

Carnage assis 7C, Fontainebleau

An Amal 7C, Rocklands

Tea Garden Roof 7C, Rocklands

Tea Arch High 7C, Rocklands

Vlad The Impailer 7C, Rocklands

Sprung 7C, Rocklands
A strong start, Rachel won the British Final in the BMC Youth Climbing Series just two years after pulling on her first crimp. Shortly after, she became captain of the British bouldering team and later, Team Coach. After 6 strong years on the Junior team, Rachel chose to take her knowledge and experience of competition climbing and long term athlete development, and instead focus on helping others to achieve their goals while she took on a more relaxed lifestyle focusing on outdoor climbing.
Rachel has an impressive ticklist of multiple 7C's achieved in several locations all over the world. However her most notable achievements are climbing both, her previous highest grade of Caroline 7c+ and her most recent 'God Save My Finger' 8a, with a sprained ankle on both occasions, and in the final days of her trips in 2017 and 2019, as well as climbing The Hatchling 8a after being in a car crash where the car not only rolled but cleared a fence half way through her trip in 2018.
'If I let things like small injuries, or unlucky situations stop me, then I wouldn't haven't come close to my current achievements. Life will always have obstacles, it's your choice to climb over them and get what you really want.'
Rachel's favourite place to boulder in the world is Fontainebleau and finds time between her training and coaching to get out a few times a year and practice her french. Rachel loves being spontaneous, deep water soloing, experimenting with different hair colours and looking after her young pup Milo.


'There's always new ways to push myself and improve. Even when I'm not
trying my hardest grades, I can still have fun doing easy circuits. The
community has to be a big part as well, everyone is so friendly whether
they know you or not.'
Rachel's training secret:
Find a good woody board and fall in love with it.
Goals for 2020: 
Rachel has her sights set on climbing more 8A boulders.
FOLLOW RACHEL ON SOCIAL MEDIA