2020 has been a very different year to say the least, but thanks to your support we have not only been able to survive this unprecedented storm but we are able to look back on this year with some notable achievements and fun facts to make you smile, so here's some positivity to round up the year in the world of 3RD ROCK.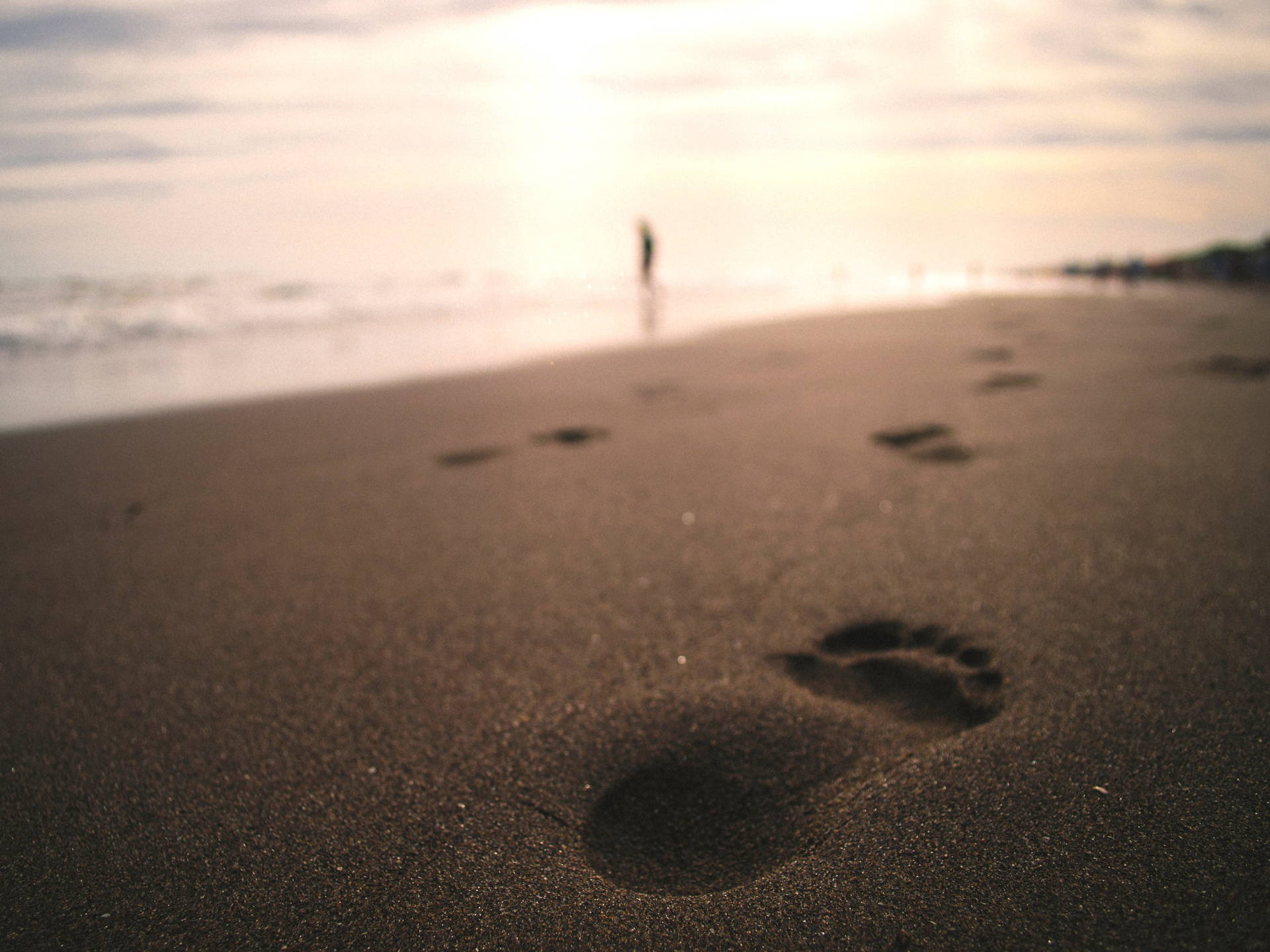 We have saved the equivalent of approximately 24,000 500ml plastic bottles this year (fabric only, not including trims) by using recycled fabrics, which also saves 33-53% of energy when compared to producing conventional polyester/nylon. This recycled material is what goes into products such as Titan highrise leggings, Tina active shorts, reversible Equinox bras & Luna ultra comfortable sports Bras.
Even our little woven circular logo patches (featured on the Saturn sports bra and Topo Titan recycled leggings for example) are made from recycled polyester
We upcycled roughly 5-600 meters of excess end of roll organic cotton fabric that was surplus from previous productions. This went into making our Dippy Doo Chalk bags and Bertie Barrel chalk buckets that we hand tie dyed here in our studio.  
We used natural jute twine on around 16,000 garments just this year, generally plastic kimble is used here on clothing. That's a lot of nasty plastic saved!
Our phasing out of plastic garment bags continued this year, we saved 2000 plastic bags by switching to ribbon and twine on some lines where we can.
Our Skat Iris and Hot Turq ankle toggles are made from old shoe soles, upcycling more surplus waste!
---
We've been overwhelmed with your support this year, here's what's been the hottest properties from our 2020 collections.
We can't wait to show you what's coming in 2021, will the top sellers be what we think they might be?! You'll decide!
---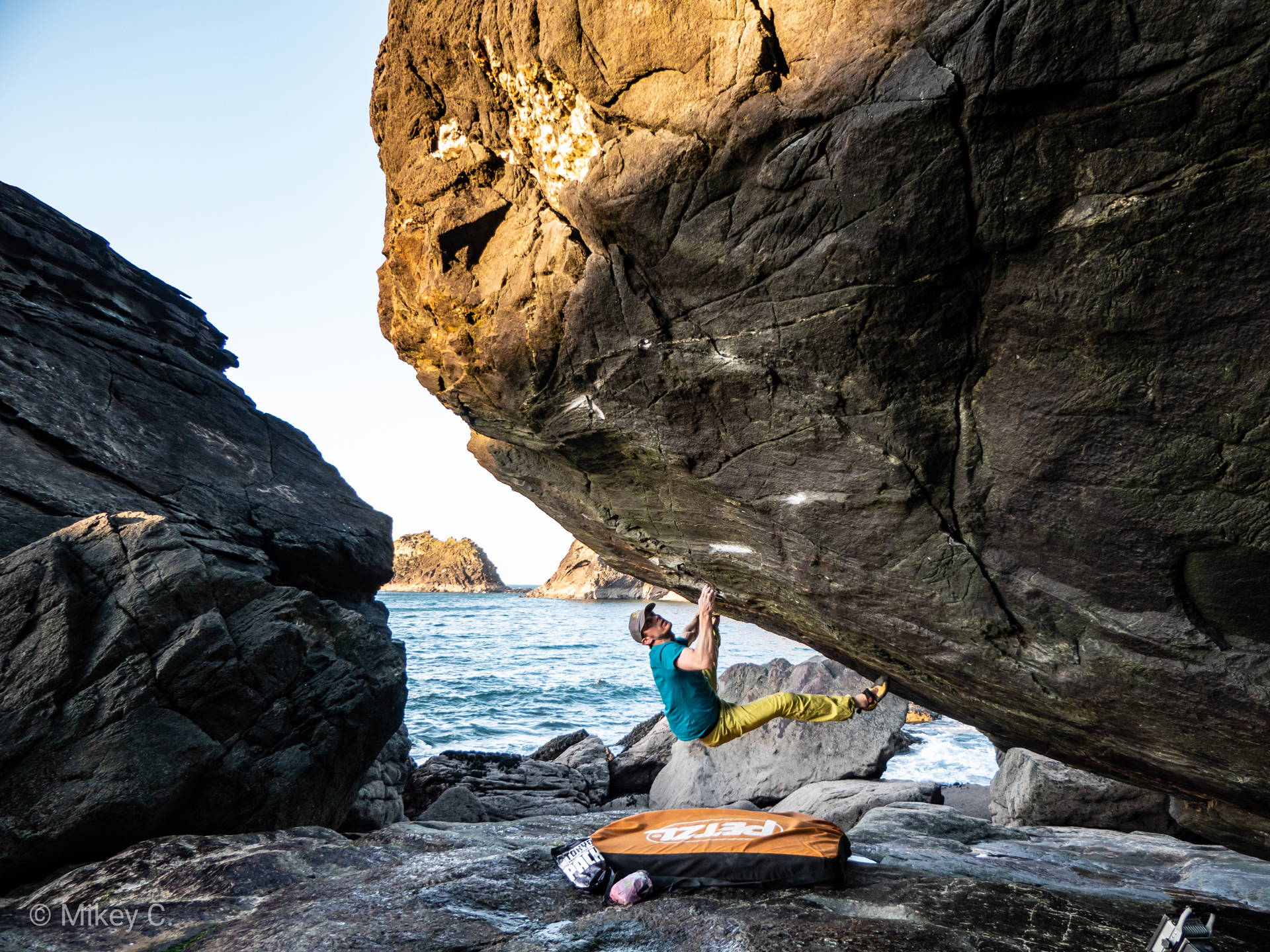 March saw us open up our dream of becoming the world's first climbing brand to be owned by it's customers with our #EquityForEarthLovers crowdfunding campaign and thanks to all the support received we successfully became owned by you, our community.
In June, after the wide-spread anti racist protests and the Black Lives Matter movement we took the time to look at our own attitudes, behaviours and the system in which we are a part of. This culminated in our pledge for change pledging to amplify Black voices, empower local communities through climbing & improve diversity and inclusion within 3RD ROCK. We have been working towards our pledges every day since, addressing the diversity of models on our website and most notably creating our ClimbUnity non-profit initiative.
Our work here continues and we won't be resting on our laurels in 2021, watch this space.
Following on from our commitment to change in June, in November we published our Inclusivity Pledge that solidified our commitment to increasing accessibility of climbing to BAME communities, increasing representation of diverse body types and having a more inclusive approach to gender.
November also saw ambassador Jerome Mowat's film Lock Down Rock Up premiered and won Best Short Film at Kendal Mountain Festival! Documenting the journey of a front line paramedic in the midst of the first wave of the Coronavirus pandemic and how climbing became an escape from the stress and pressures of the time.
In December we were awarded the Environmental Impact Award at the Derbyshire Business Awards, we are so excited to be recognised for something that has been right at our core, since day one.
We are currently nominated for Best Product in the Climbing Category of the Outdoor Industry Awards for our ladies Apache abrasion resistant climbing leggings. Voting closes on 2nd April 2021 and you can vote for us to win here.
---
Early in 2020 we reached the 10k milestone on our Instagram and haven't looked back since. For us Instagram is a place to show off not just our awesome ambassadors but you guys too! Two of our top 9 posts this year were from our Community Takeovers, where we give our you the chance to take over our feed with the best shots of your active adventures!
Here's our 2020 top 9 from Instagram. Enjoy!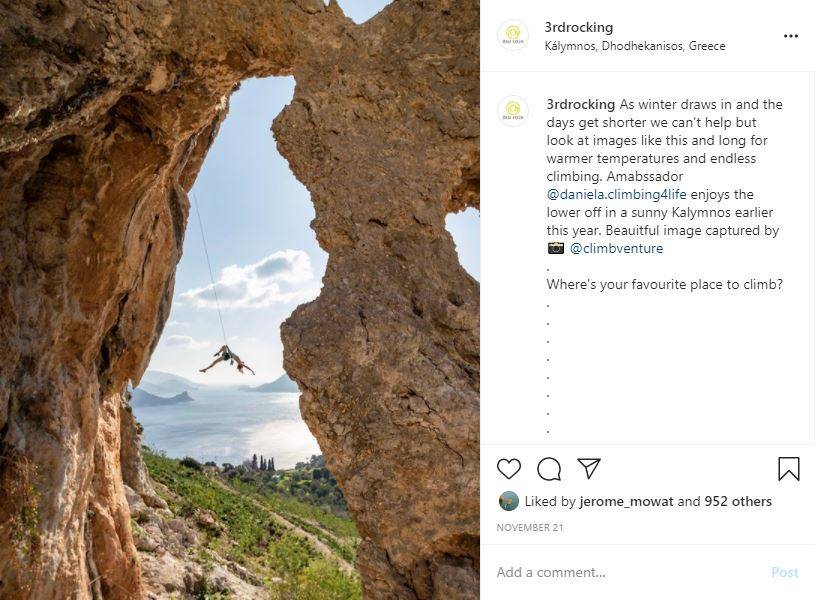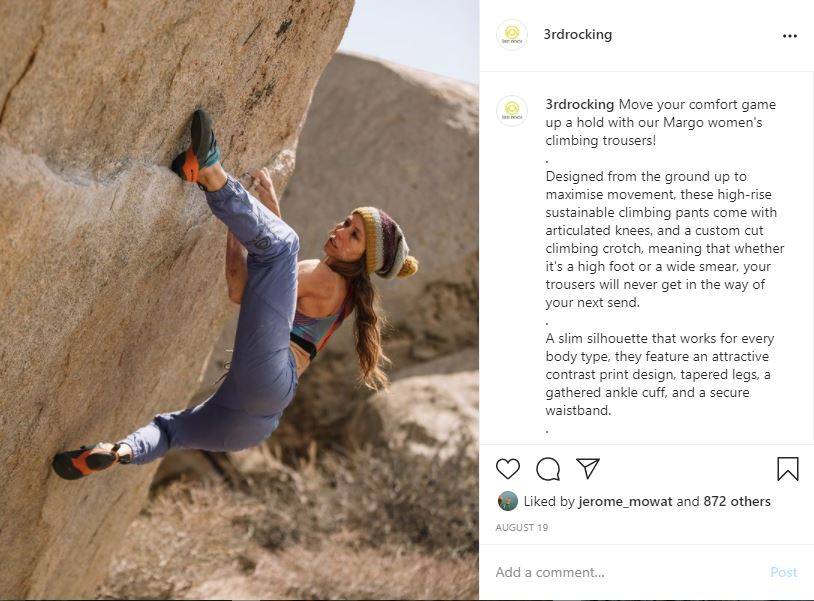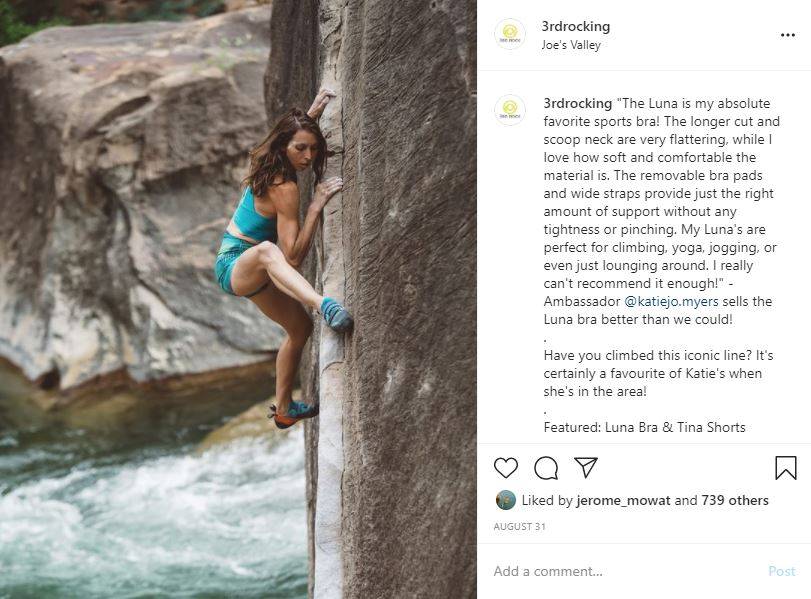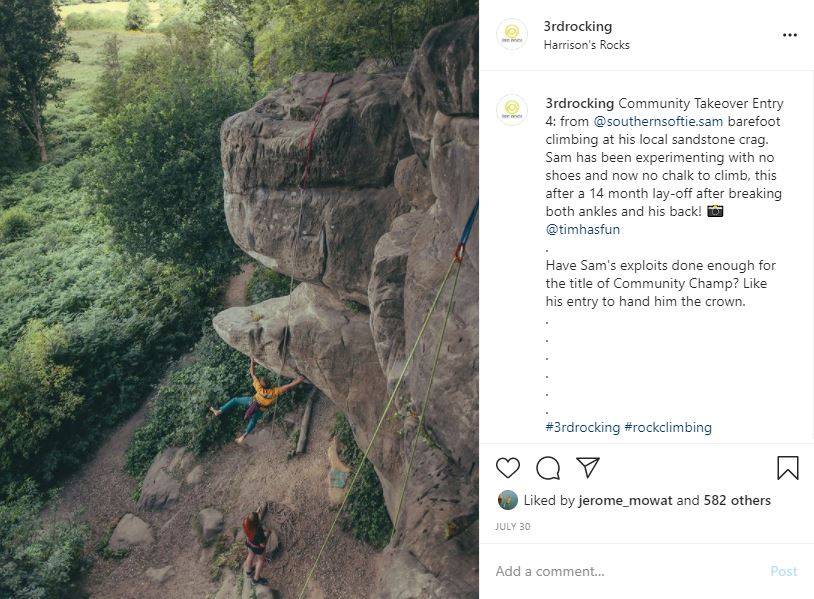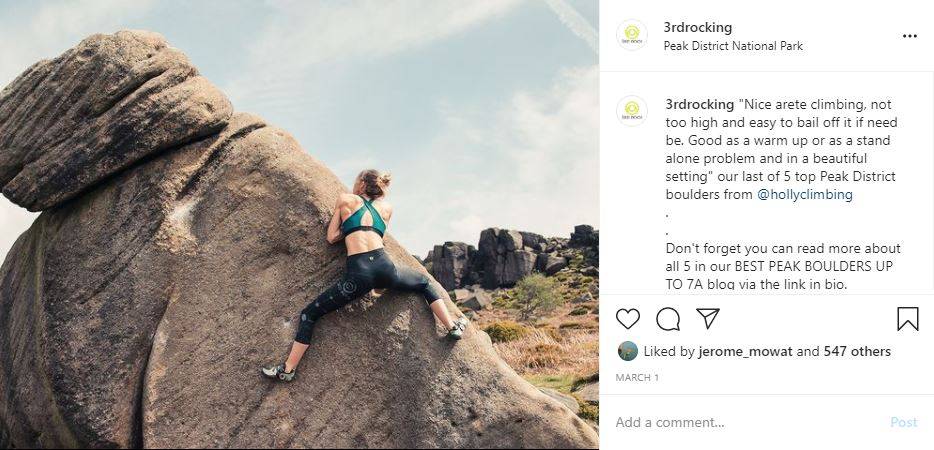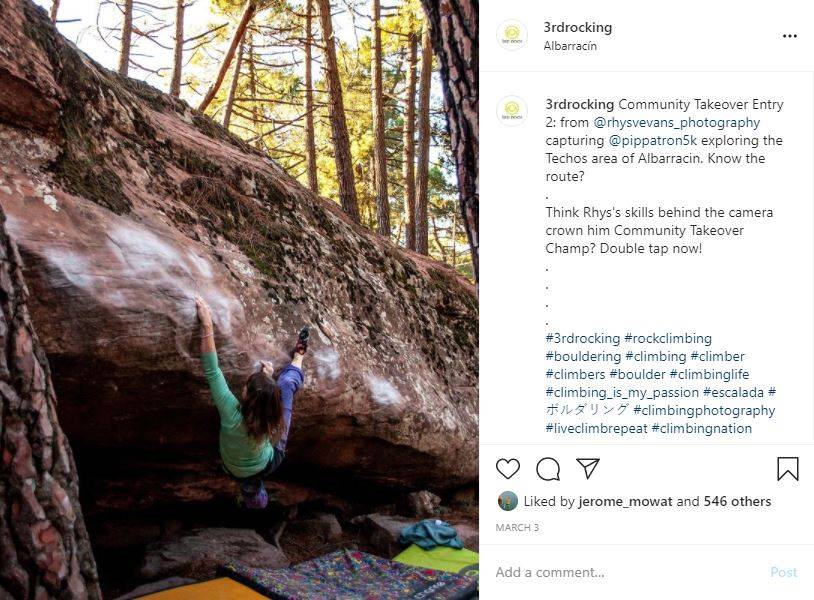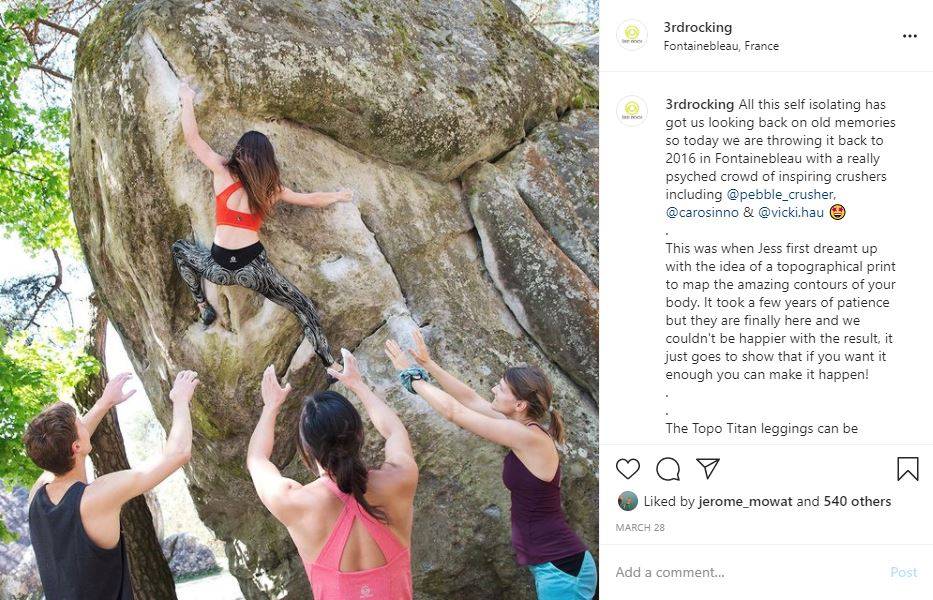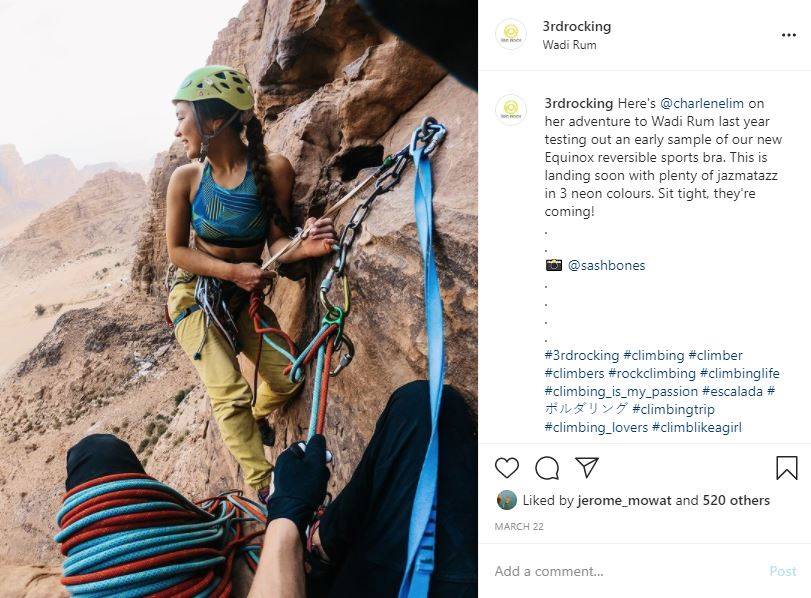 ---
Here's the hottest reads from our blogs posted in 2020:
---
Thanks for reading. We're 3RD ROCK. We design and manufacture sustainable climbing clothes & activewear that's made to move and made to last. Using recycled ocean plastic, organic cotton and upcycled materials, we're making items that help protect the very environments we depends on for our adventures.
We've been awarded "Most Ethical Climbing Brand" by the Ethical Consumer trade bodybeating out Black Diamond, Prana and even Patagonia!
It's our way of saying "no" to fast fashion, "yes" to protecting the climate and "absolutely" to a life spent outdoors.
---