ADAPT - Shorts collection with a difference
'ADAPT'- shorts collection with a difference

This is a shorts collection with a difference, born in a pandemic, through necessity and outside the box thinking. 3RD ROCK's Plan B - ADAPT COLLECTION is a story of reincarnation and a metamorphosis of stock garments with the desire to provide our customers with great sustainable fashion this summer during a season of worldwide crisis and disruption.
Let those lockdown legs be free to get Vitamin D!
The story begins in March, the month that we excitedly anticipated the arrival of 3 wonderful new climbing shorts styles at our studio.
Coronavirus had already affected the production timelines with our factory in Turkey due to larger brands having problems of their own in January and February at factories based in China before the virus spread West.
Our production slot was pushed back a few weeks to accommodate these brands hurriedly moving their productions to Europe and consequently, with the rapid spread of the virus the factory was forced to close to safeguard their staff before the production of our shorts was completed-not great news for a summer season, but in these unprecedented times, totally understandable.
We have mourned the loss of our new men's and women's climbing shorts styles (which we hope to bring to you in more than enough time for Spring Summer 21). However we aren't giving up on SS20 just yet! We will bring you magnificent shorts this summer, your legs deserve to be outed and boy, do these organic cotton shorts deliver and have an even better sustainable story!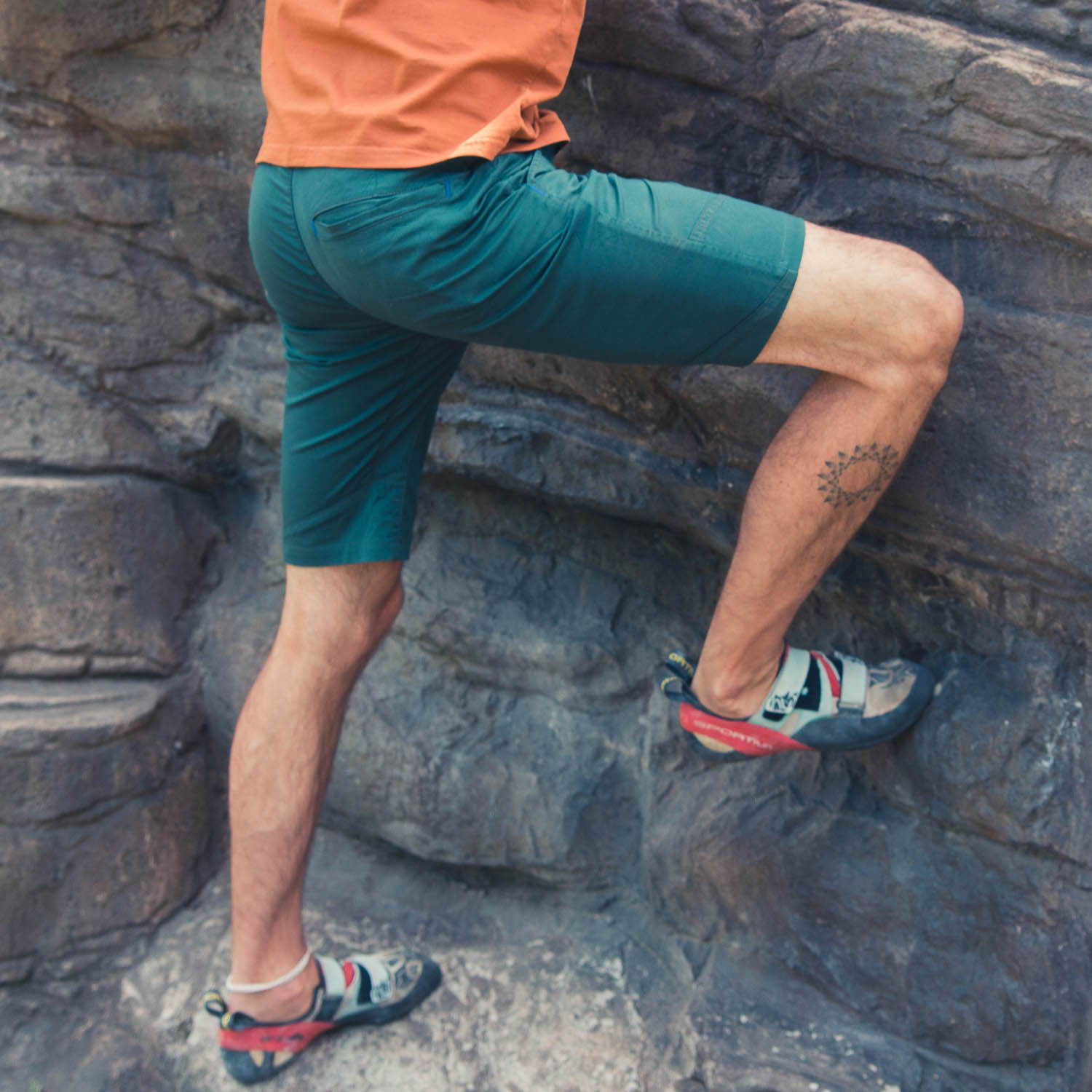 When fishermen can't go to sea, they repair nets
Searching through the climbing trouser stock we already had, we found some real gems that we can convert into shorts. From 'last in the box' sizes to some of which have been put to one side in need of ankle repairs-but there's no need for ankle repairs if you're chopping off the ankles!
We thought what better sustainable solution than to make shorts out of them! By upcycling we can actually make perfect items out of imperfect stock, a fabulously creative way of re-purposing garments for a small sustainable business in need and WOW what Phoenix' have risen from the ashes! These summer shorts are just as wonderful as the ones we have mourned and we've also found a use for all those legs we've chopped off too, watch this space for new products coming from those very soon!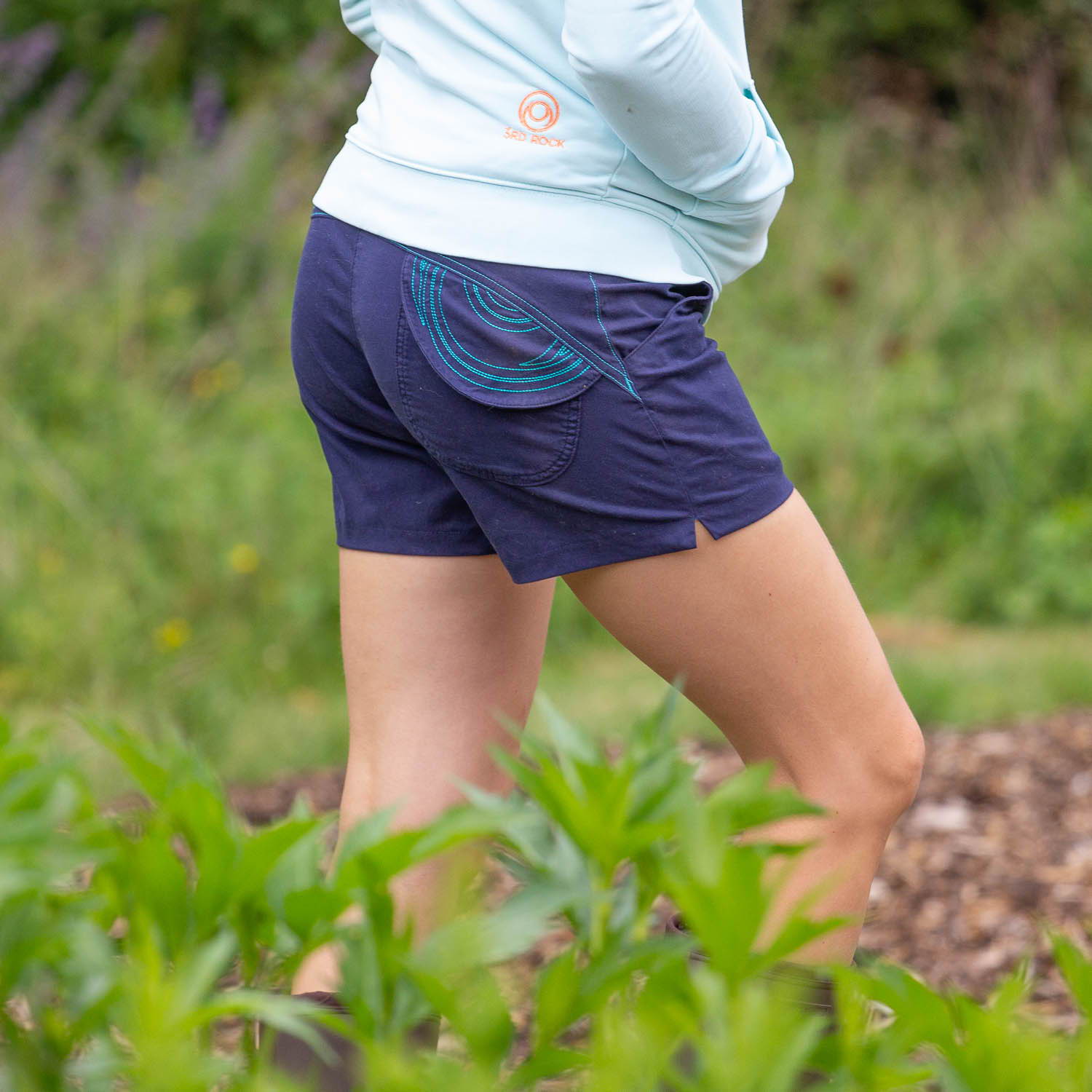 To make sure we only use what we need and to keep any waste and labor down to a minimum these shorts are being made to order. You could say they are pretty much 'climb-couture'! This means that it will be 10 days before they are sewn and shipped out. Let's hope this summer is a hottie because 3RD ROCK is here to help keep you stay sustainably cool in more ways than one.
We are sure you are going to love these new styles and in true 3RD ROCK humor, we've been creative with the names too.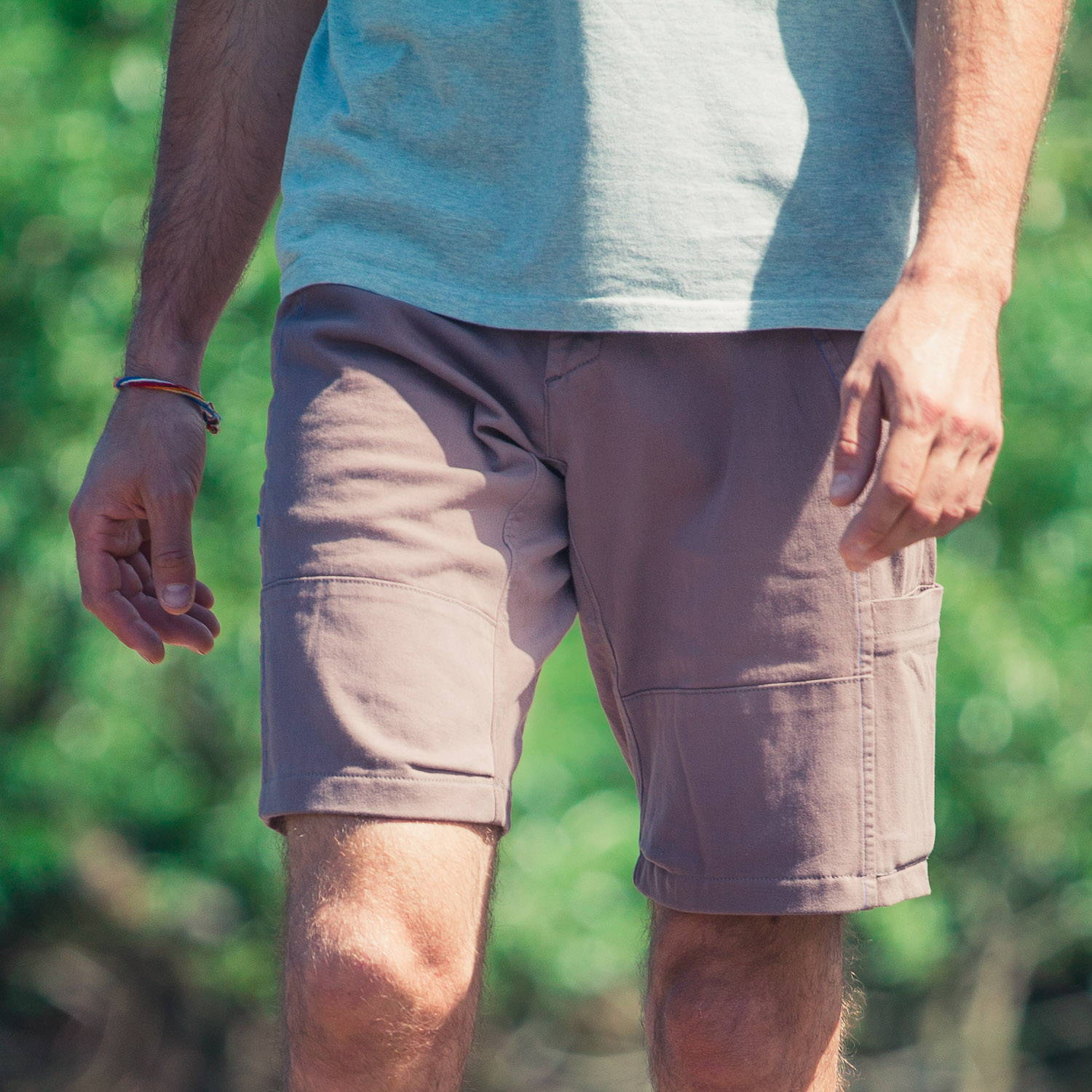 Please note all shorts are made to order and have a lead time of approx 10 days
---
Thanks for reading. We're 3RD ROCK. We design and manufacture sustainable rock climbing clothes & activewear that's made to move and made to last. Using recycled ocean plastic, organic cotton and upcycled materials, we're making items that help protect the very environments we depends on for our adventures.
We've been awarded "Most Ethical Climbing Brand" by the Ethical Consumer trade bodybeating out Black Diamond, Prana and even Patagonia!
It's our way of saying "no" to fast fashion, "yes" to protecting the climate and "absolutely" to a life spent outdoors.
---