The MERCURY climbing jeans have been a 3RD ROCK staple since the early days. First introduced in a delicious bright green, the Mercury lay low for a few years while we developed some advancements to create the Mercury that you know today.

Rebirthed in 2017, the Mercury were fully decked out for every climber's needs. But the Mercury were designed for anyone to wear, not just climbers! They are perfect for the outdoors, weekend walks and even as a transitional jean for the city.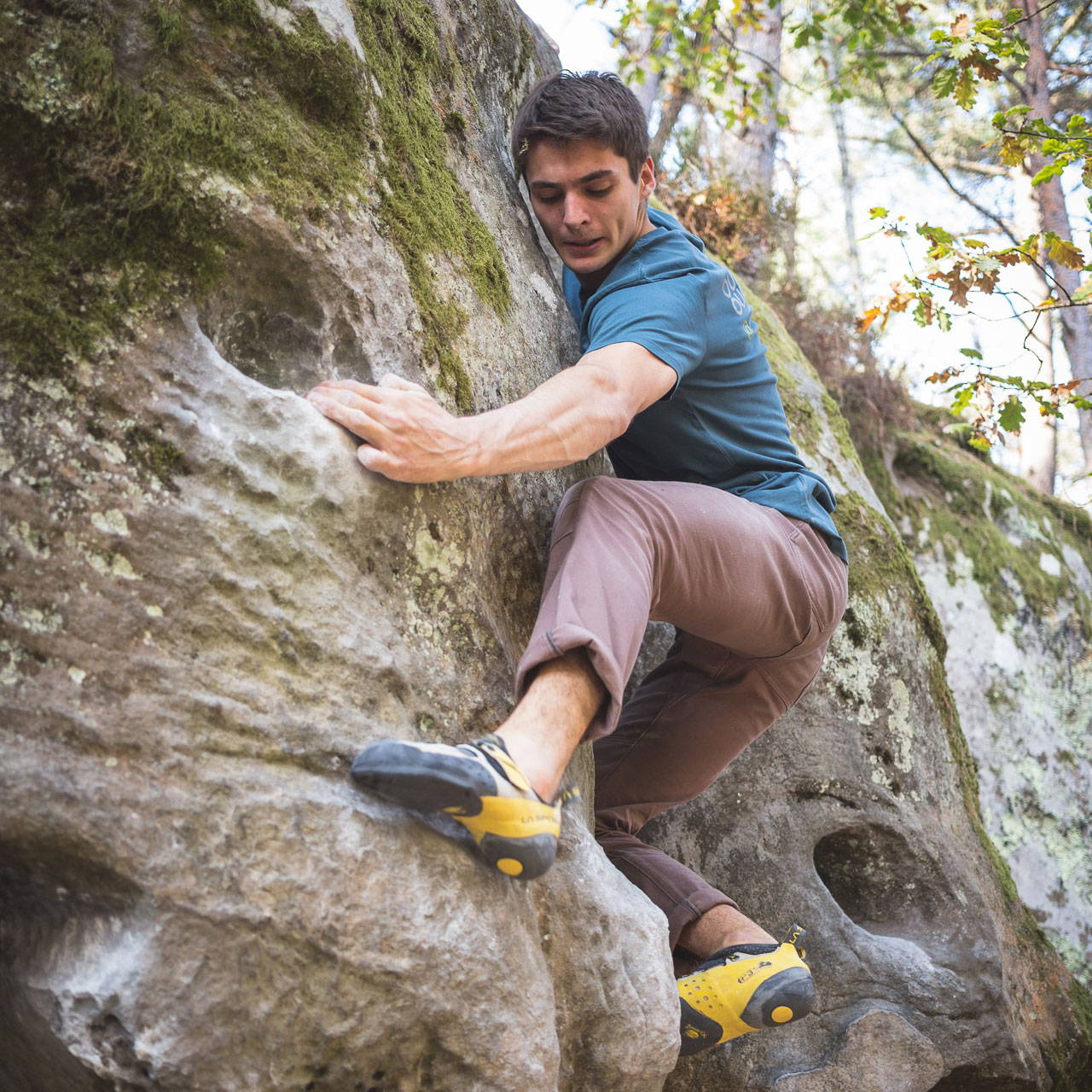 The Mercury were designed to become the trousers that you never take off. Wear them to work for casual Fridays (or to your desk at home), then straight to the gym, or even to the shop.

When climbing jeans became an essential, we realised adding a bit of elastane to the longest running fashion staple was the answer. Although the jean market seems to be over saturated, our organic jeans are different. They are made with extra care and thoughtfulness. We chose the patterns and features to solve problems found in other jean brands, like restrictive legs, loose waistbands, not enough pockets and not durable enough fabrics.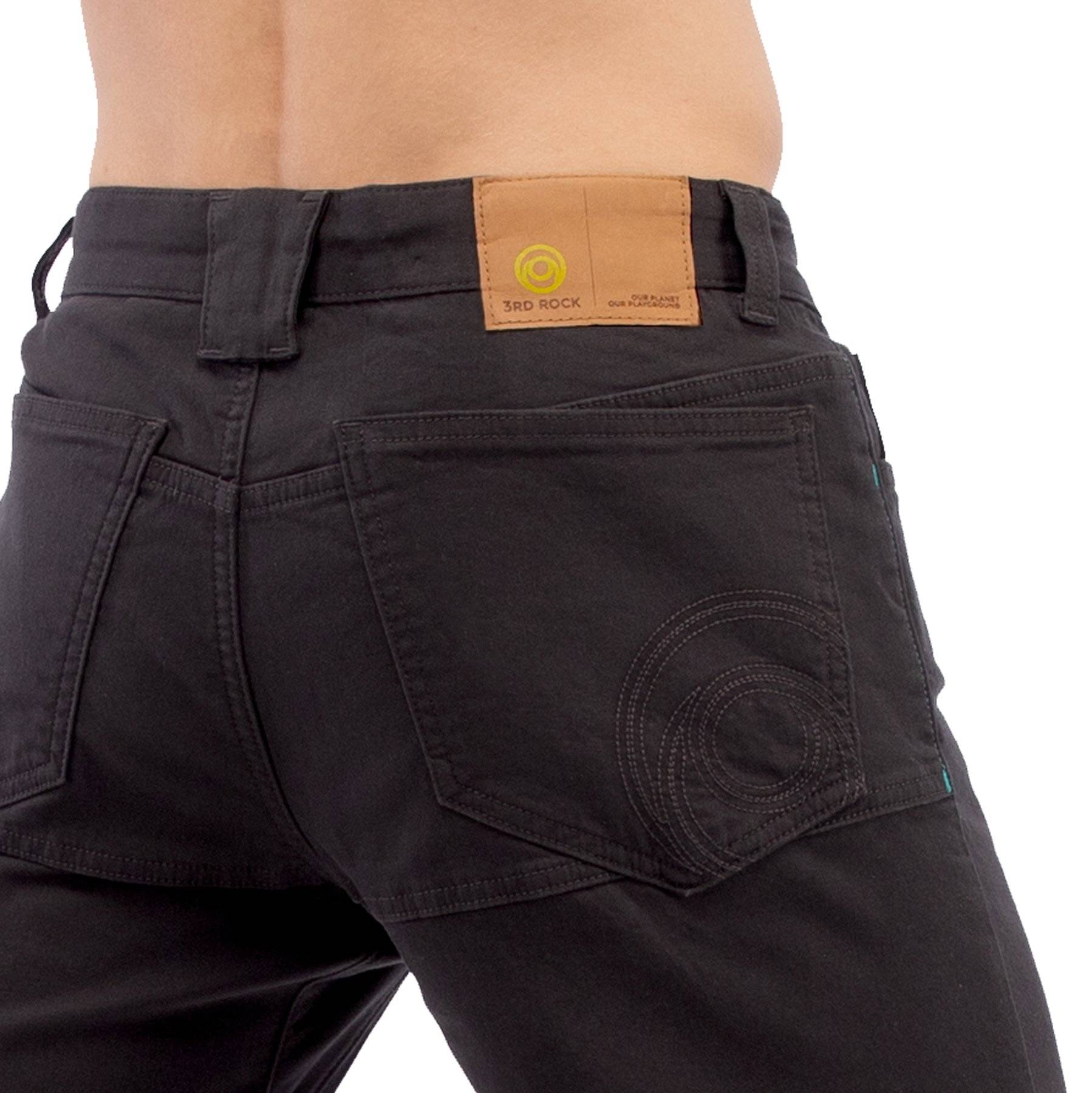 Subtle logo on the back pocket of the Mercury
Excellent and versatile
"These trousers were exactly what I was looking for as an all rounder. They are super stretchy, feel very tough and aren't too flashy. I have worn them bouldering, on limestone sport, gritstone trad and down the pub and they have performed brilliantly in all scenarios. Great product 3rd Rock. Thank you."
-5* Review from Nick M.
The Mercury were designed to be worn in day-to-day life yet, with a mix of all our favourite features of a climbing trouser: cut-for-climbing spacious knee panels, reinforced bum and knees, a firm waistband that stays in place.

These jeans will absolutely become a staple of anyone's climbing wardrobe. A durable cotton jean material and a slim fit isn't usually what people associate with comfort and flexibility for climbing, but the Mercury jeans somehow achieve the nearly impossible. They are remarkably unrestrictive and don't have any loose material to distract your focus.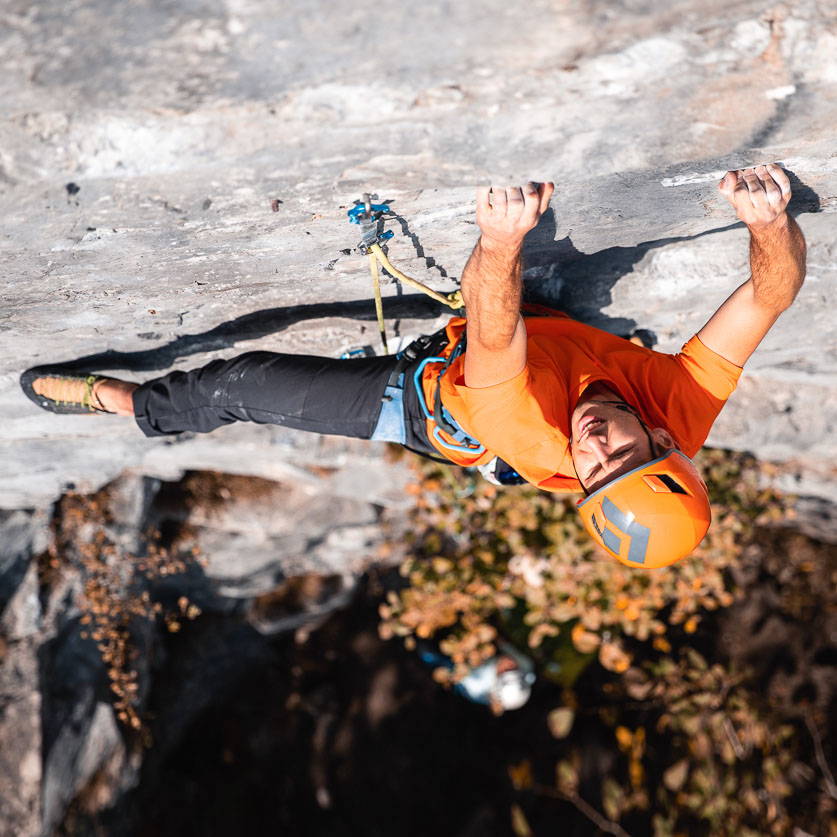 Over the years the Mercury developed to also have external brushed fabric and a static waistband that ensures your climbing trousers never fall down. These special features are shown on the Pirate/Faded Khaki Mercury.
Expanding the versatility, we also have a lightweight Mercury that are perfect for cooler days when a light organic trouser just isn't enough.

These organic jeans are performance and movement-orientated climbing jeans, with all the features of regular jeans, but with added give and bend for any active dude.
A great staple for climbing days no matter what the season, the Mercury comes in multiple colours and weights to fit all preferences.

What can we say, they're perfect!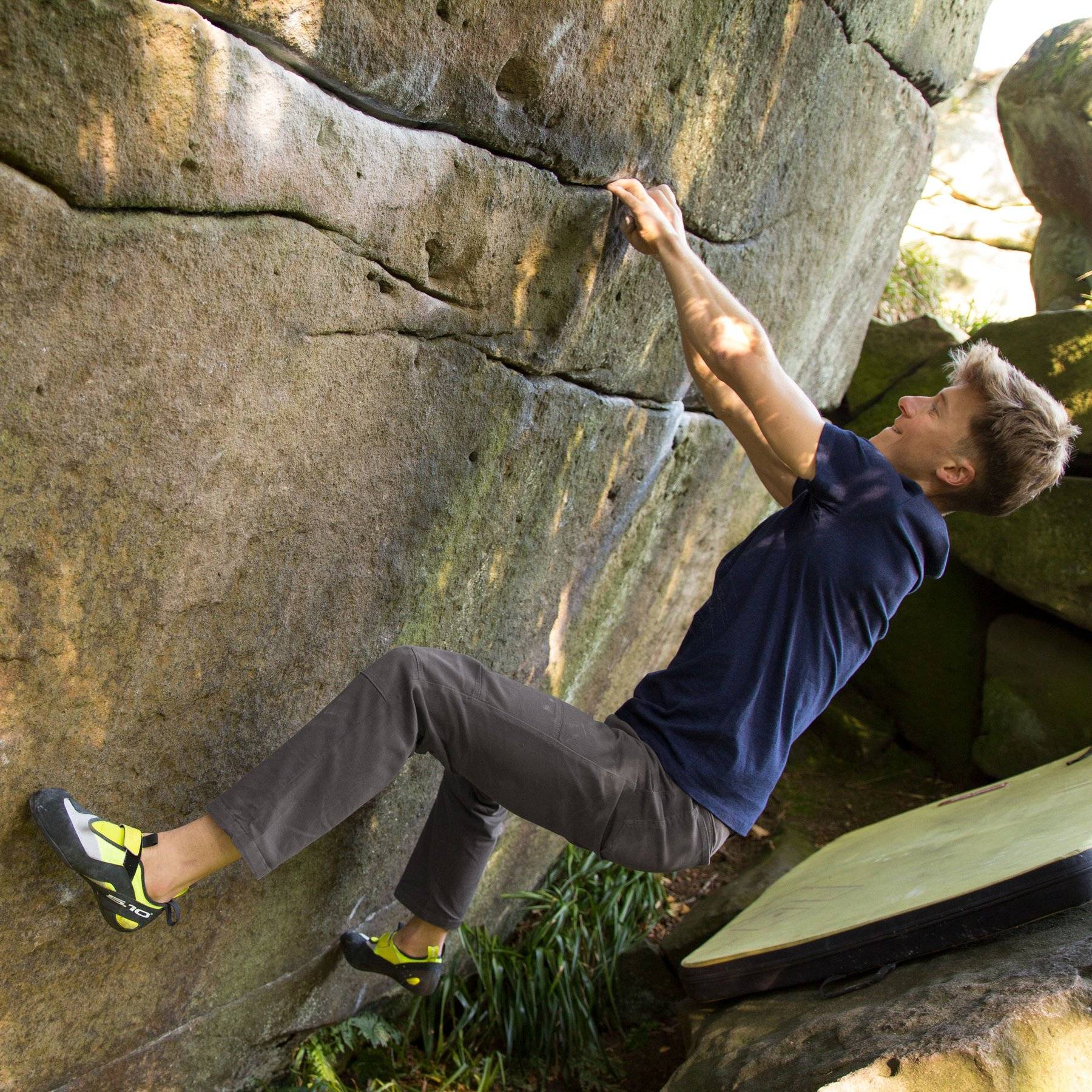 Good outdoors or in
"Well made, comfortable, hard wearing and stylish -- not much more you can ask for really!"
- 5* Review from a happy customer
---
Thanks for reading. We're 3RD ROCK. We design and manufacture sustainable rock climbing clothes & activewear that's made to move and made to last. Using recycled ocean plastic, organic cotton and upcycled materials, we're making items that help protect the very environments we depends on for our adventures.
We've been awarded "Most Ethical Climbing Brand" by the Ethical Consumer trade bodybeating out Black Diamond, Prana and even Patagonia!
It's our way of saying "no" to fast fashion, "yes" to protecting the climate and "absolutely" to a life spent outdoors.
---