When you choose to buy products made with sustainability at their core, you are choosing to support the sustainable revolution and all those involved with it from farmers, factory workers and of course, the planet and it's inhabitants.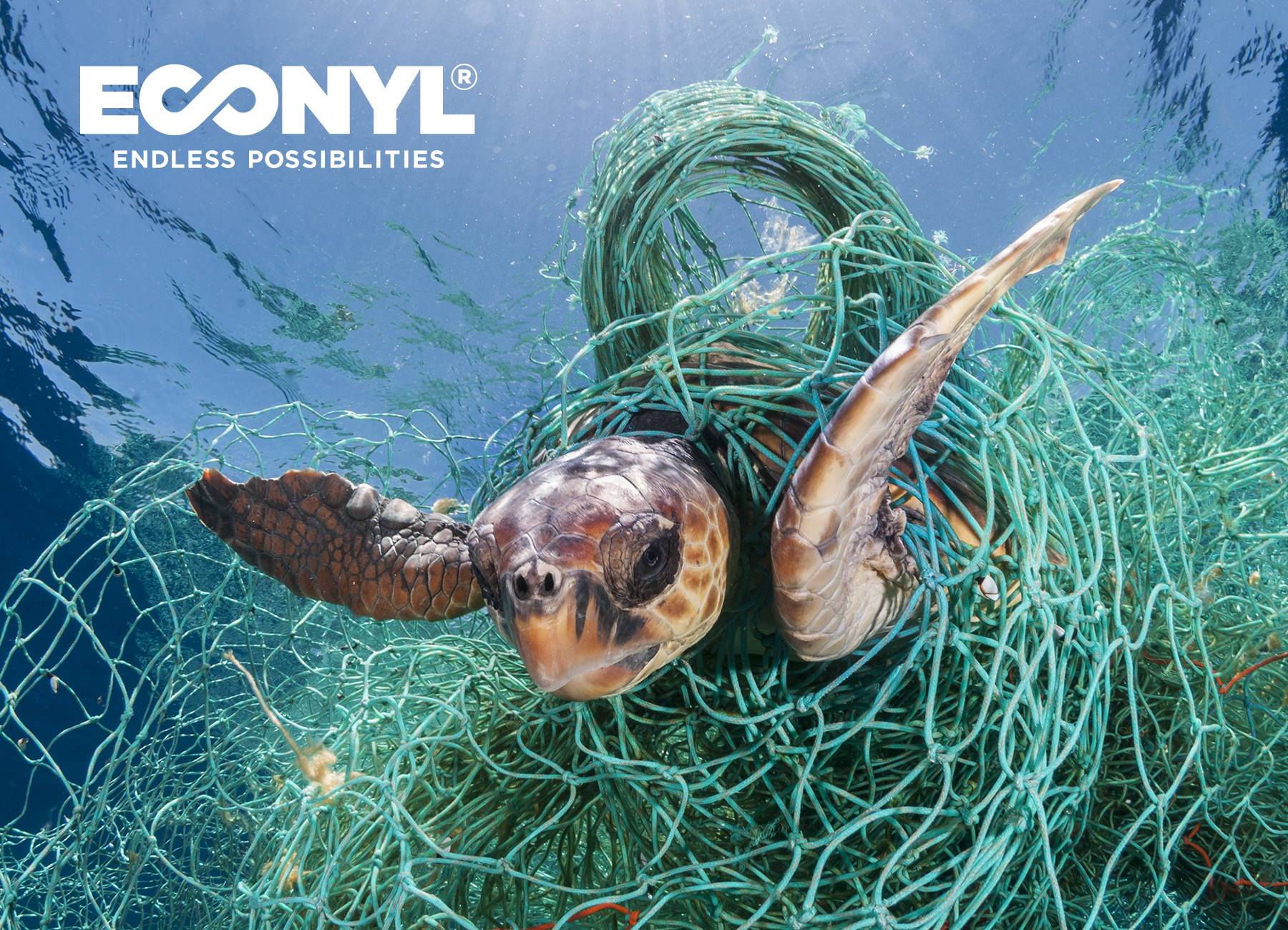 Our mission is to design and create the best, most comfortable and long-lasting products, whilst causing no unnecessary harm.

We don't claim to be perfect, however we are doing everything we can to protect our planet and it's inhabitants, whilst raising awareness of environmental and human rights issues.  
Recycled Polyamide/Polyester for leggings, bras, shorts & bikinis
Alongside organic cotton we also produce garments with recycled & regenerated fibers, our latest Spring Summer 22 collection is our most sustainable yet with super stretchy regenerated and recycled fiber fabric at its core to compliment our range of organic cotton products too.
These are long standing fabrics that we have used for years. All synthetic sports bras, leggings and tops currently on our website are made from these fabrics.
They are not only great performance wise, but they're eco friendly and traceable.
The fibres are ECONYL, which is 100% regenerated from carpets, fishing nets and other ocean waste and is GRS and OekoTex certified. We also use VITA PL recycled fabric.
The fabric supplier we use have supported the 'Healthy Seas'  Initiative since 2016; a non government organisation that's mission is to clean our planet's waters from pollution, and also collaborate with fishing communities to enforce preventative measures, plus much more.
So what is it that makes these fabrics so fabulously sustainable?
---
FOR EVERY 10,000 TONNES OF ECONYL® RAW MATERIAL:
70,000 barrels of crude oil are saved
57,100 tonnes of Co2 eq. emissions are avoided
This regenerated nylon reduces the impact of global warming from nylon production by 80% compared with virgin nylon production
---
Say hello to ECONYL® yarn, spun from regenerated fibres such as fishing nets and other discarded nylon waste. Nylon is an entirely man made fabric and is not biodegradable which means it's really important to recycle it, regenerated nylon comes from post consumer waste and with ECONYL®, the nylon can be recycled indefinitely, without losing any of it's high quality! This creates a circular system rooted in sustainability. We'd call that a win!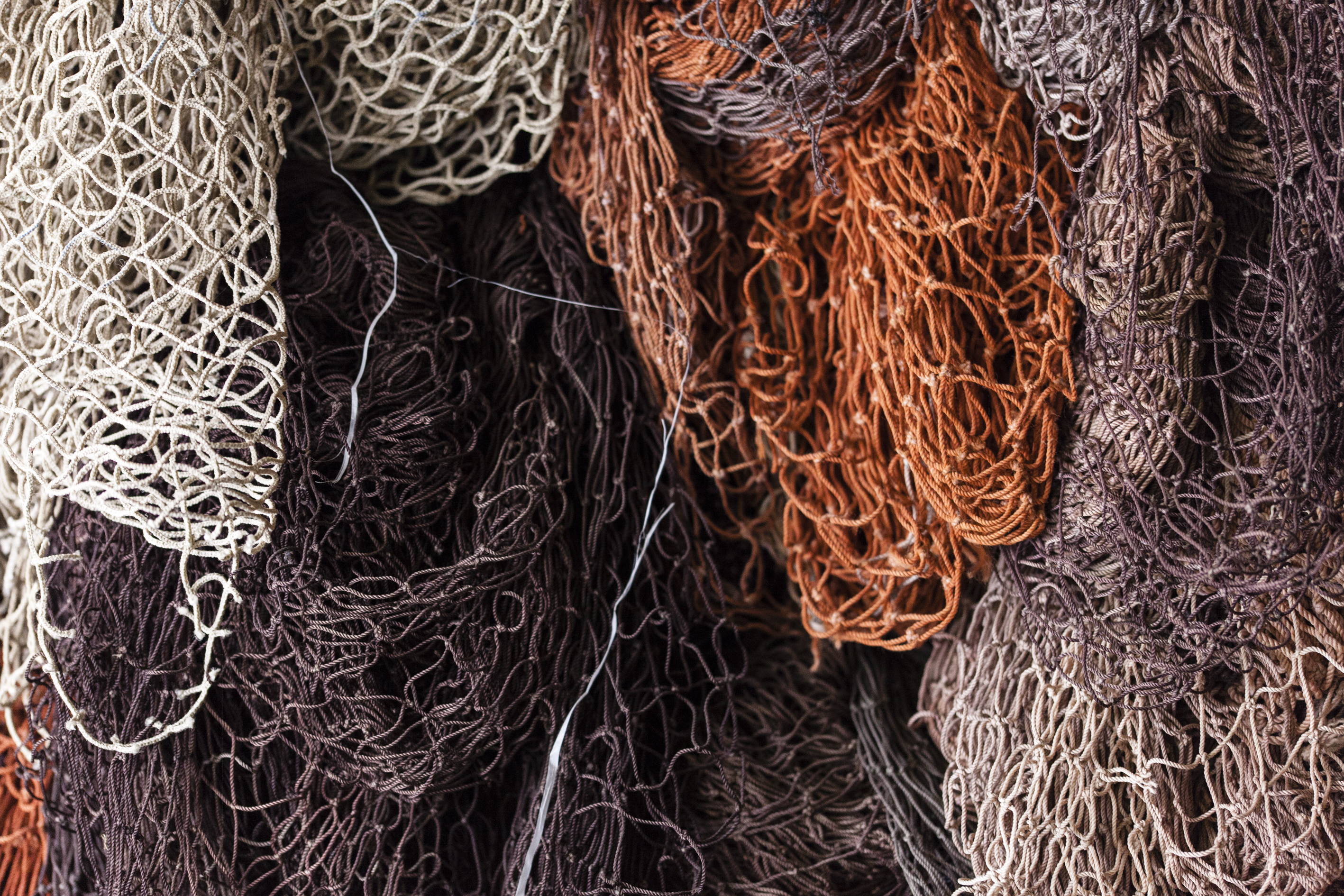 Post-consumer waste: fishing nets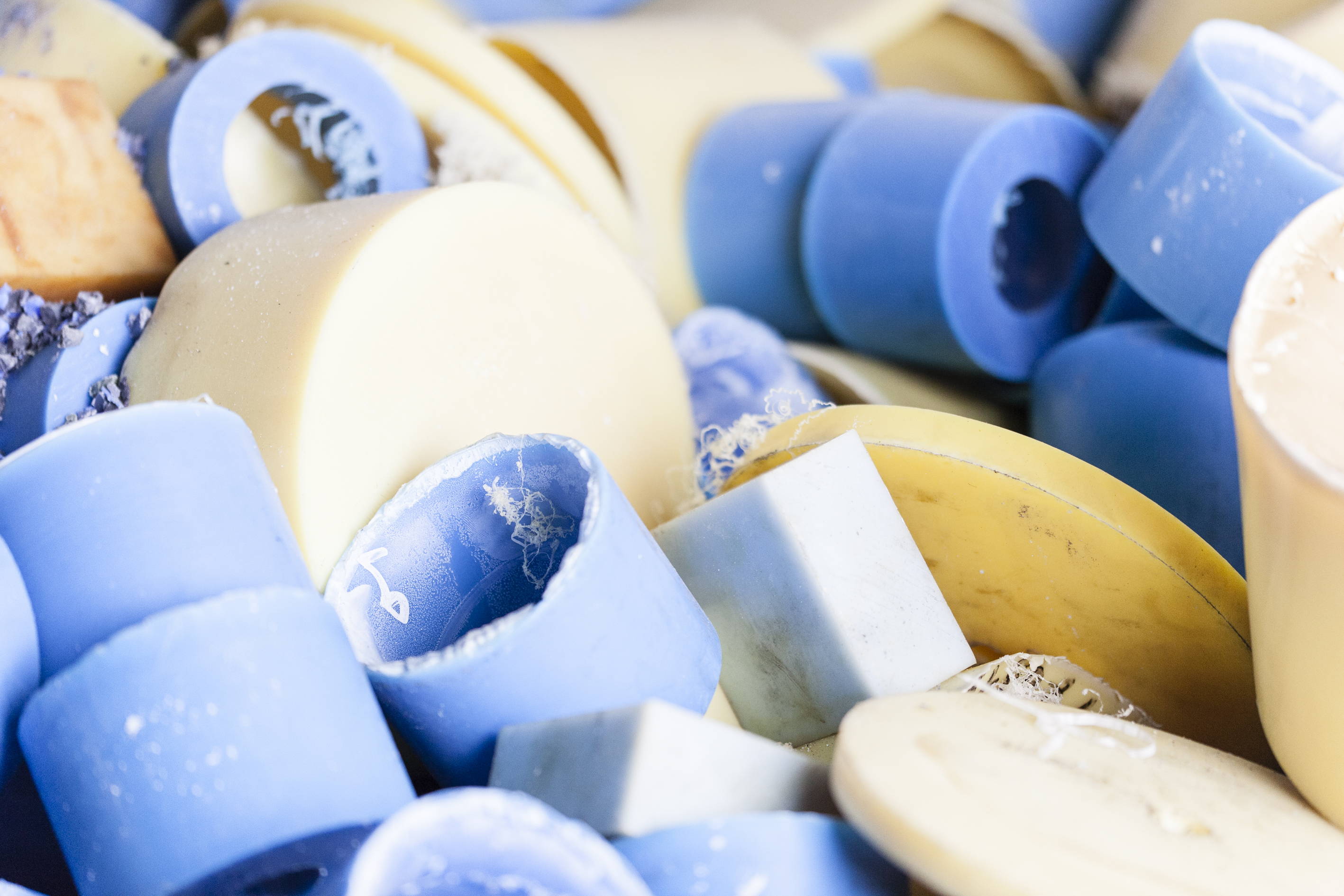 Pre-consumer waste: plastic components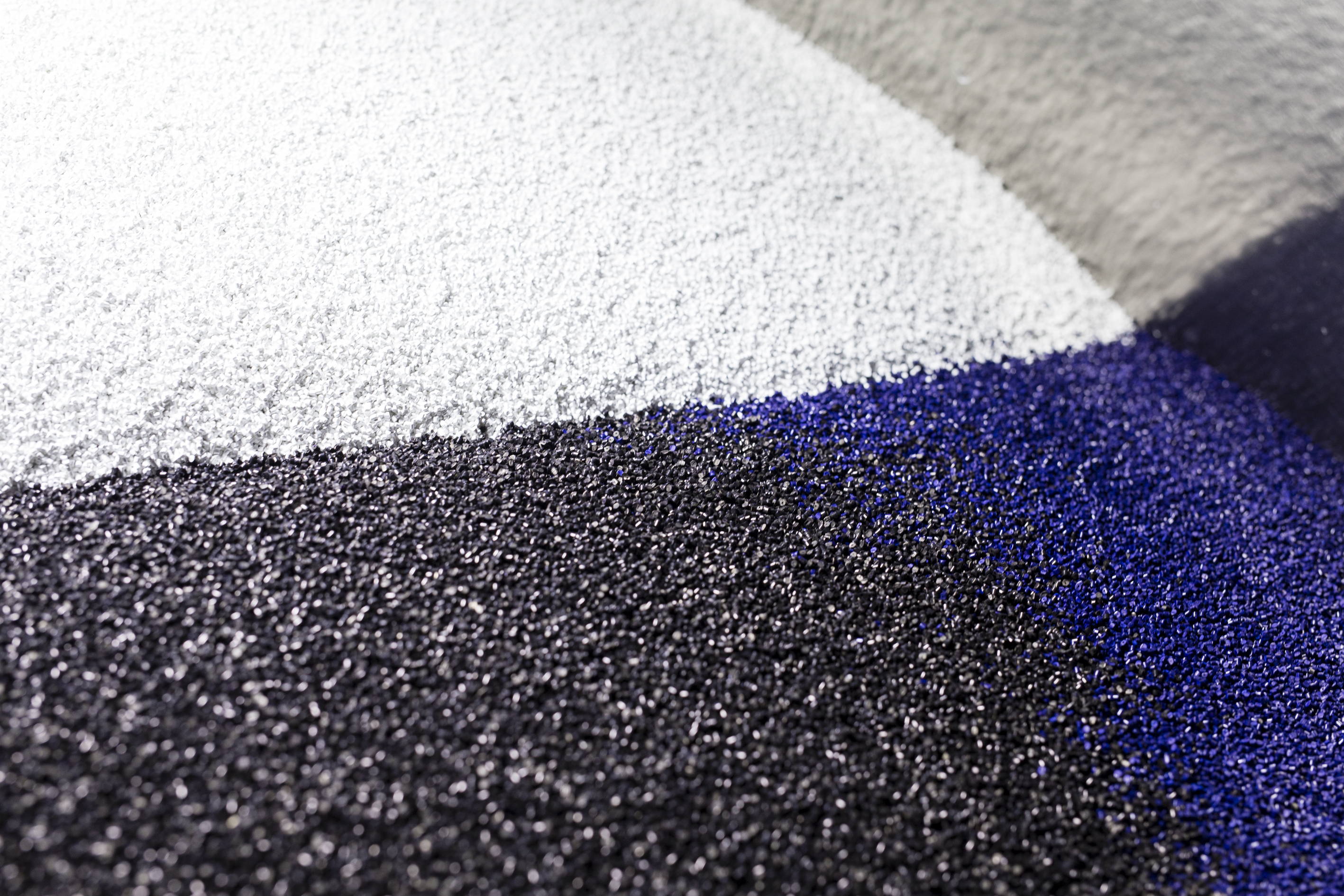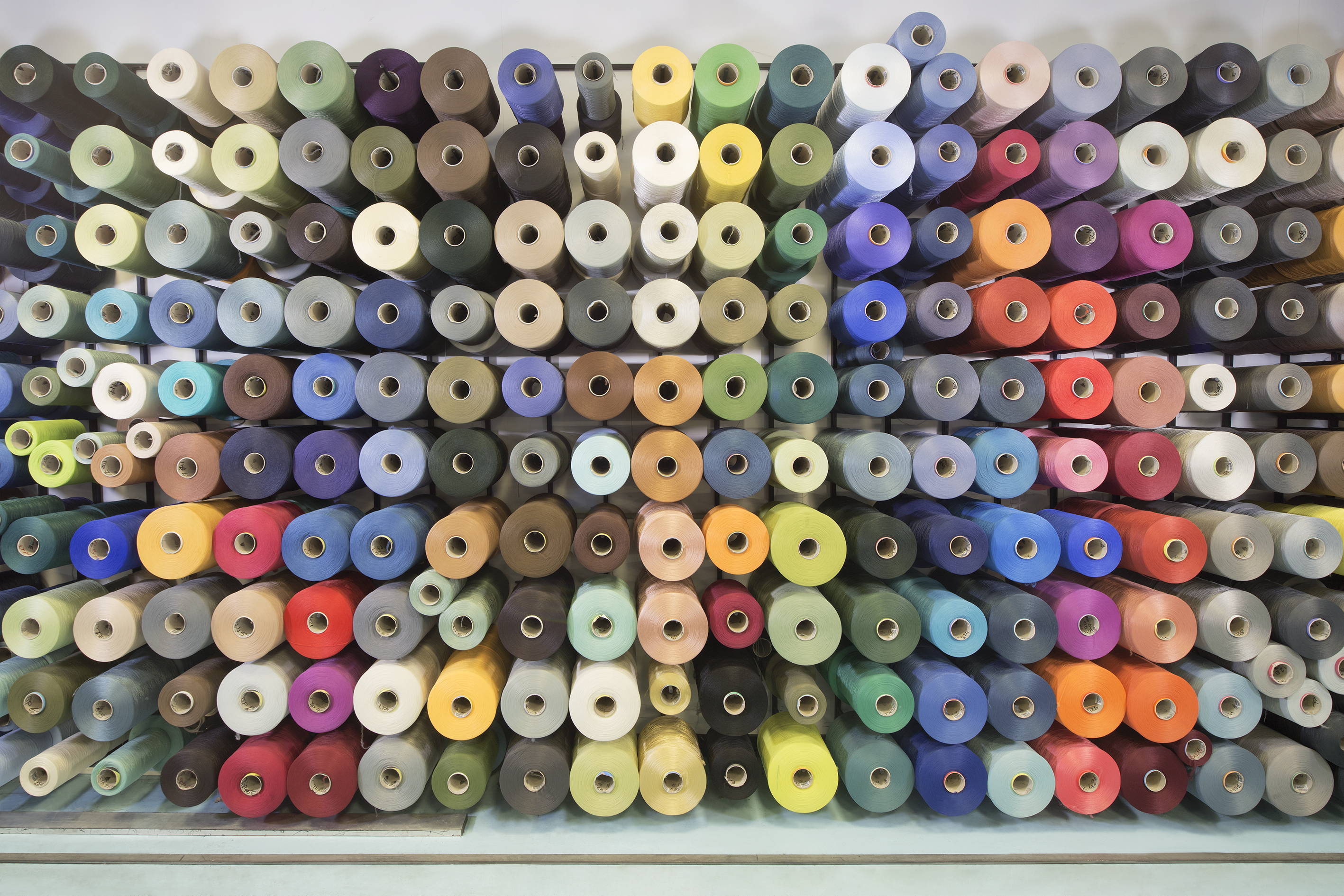 ECONYL® yarn created from pre & post consumer waste
ECONYL® is a regenerated fibre commonly sourced from fishing nets and other discarded nylon waste,
ECONYL® is a yarn, not a fabric however the fabric is made from the yarn.

ECONYL® regenerated nylon is made by recovering nylon waste - such as fishing nets from the oceans and aquaculture, fabric scraps from mills and carpets destined for landfill – and turning it into virgin quality nylon yarn for the fashion and interior industries.

ECONYL® is a polyamide not a polyester. Polyamide is soft to the touch, is really tough and abrasion resistant and still keeps these qualities when wet.

ECONYL® is not made from plastic bottles

ECONYL® is a nylon, not an elastic. A product won't be 100% ECONYL®. For example, our leggings may be 78% recycled polyamide, 22% elastane.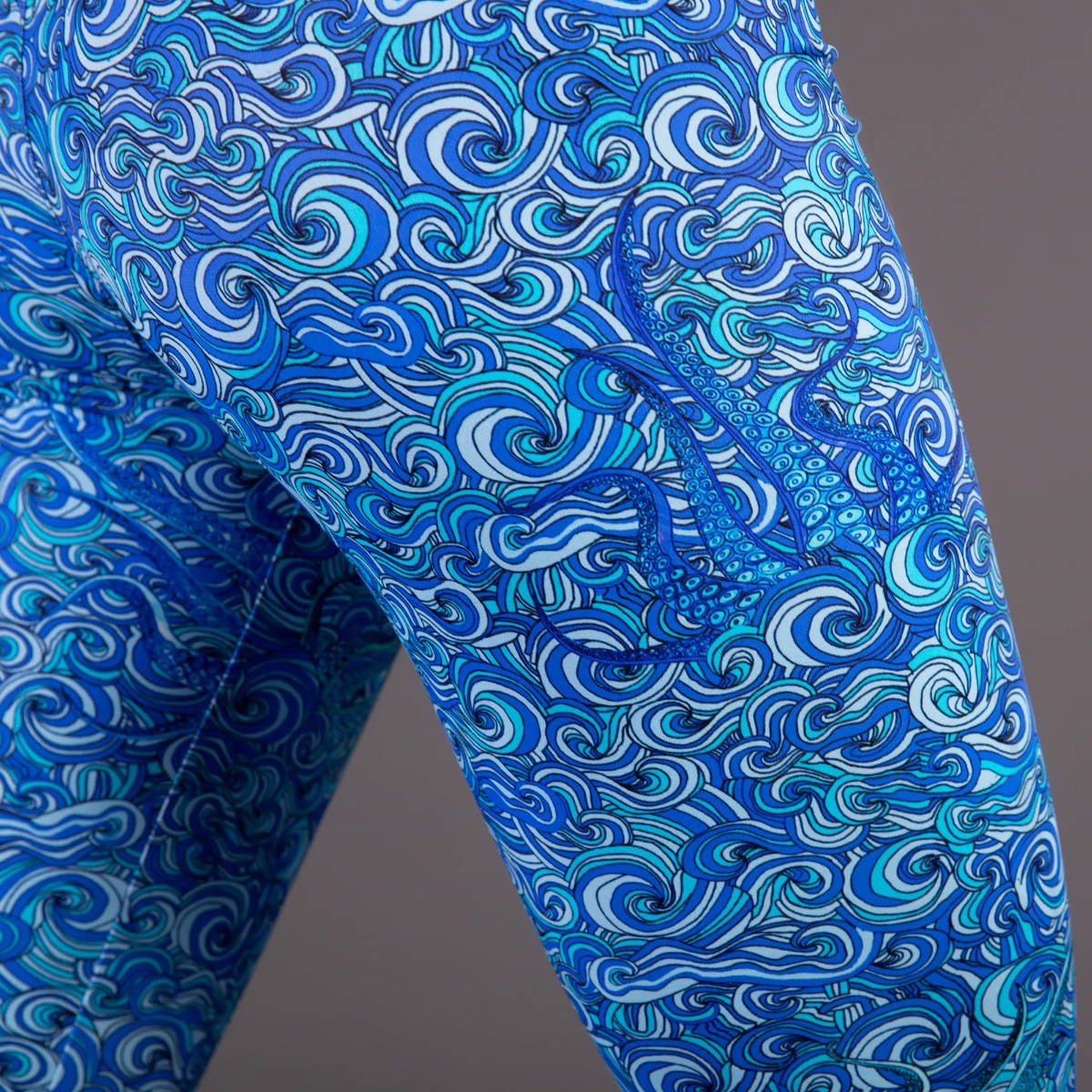 A close up look of the print of our Ocean inspired Wave pattern. Can you spot the Octopus?
---
Shop our top Regenerated Products
---
Q: What is pre and post consumer waste?

A: Pre consumer waste is things like industrial plastics and fabric waste. Post consumer waste is things such as fishing nets and carpets.
---
VITA PL is a durable fabric made from 100% recycled pre and post consumer materials, as the supplier themselves put it, this fabric is a 'high performance sustainable techno-fabric'.  
The benefits of this fabric don't stop there either, not only is the yarn used in this fabric is recycled, it is ultra chlorine resistant (check out our new swim wear collection!) It's soft, has plenty of stretch and is UV resistant too!
What more could you ask for?!
Unlike ECONYL® fibres, VITA is a recycled polyester and boasts features such as:
UV protection

Shape retention

Pilling resistant

Sun cream and oil resistant

Moisture wicking
---
Shop our top Recycled Products
---
More than just the use of a sustainable fabric
We use up end of rolls of these fabrics wherever we can - in 2021 we introduced the TIDE bikini bottoms in our Spring Summer collection used up off cuts of our 'Highline' print from the current Titan and Equinox styles.
Founder and designer Jessica's pattern cutting skills are top notch - she calculates each style's pattern keeping minimal fabric wastage at the top of the priority list, and we also work with the factory to understand the lay plans of each garment to make sure we make the most of the fabric. This goes for all garments, not just the ones made from recycled and regenerated fabrics.
We do our best to make sure waste is an absolute minimum!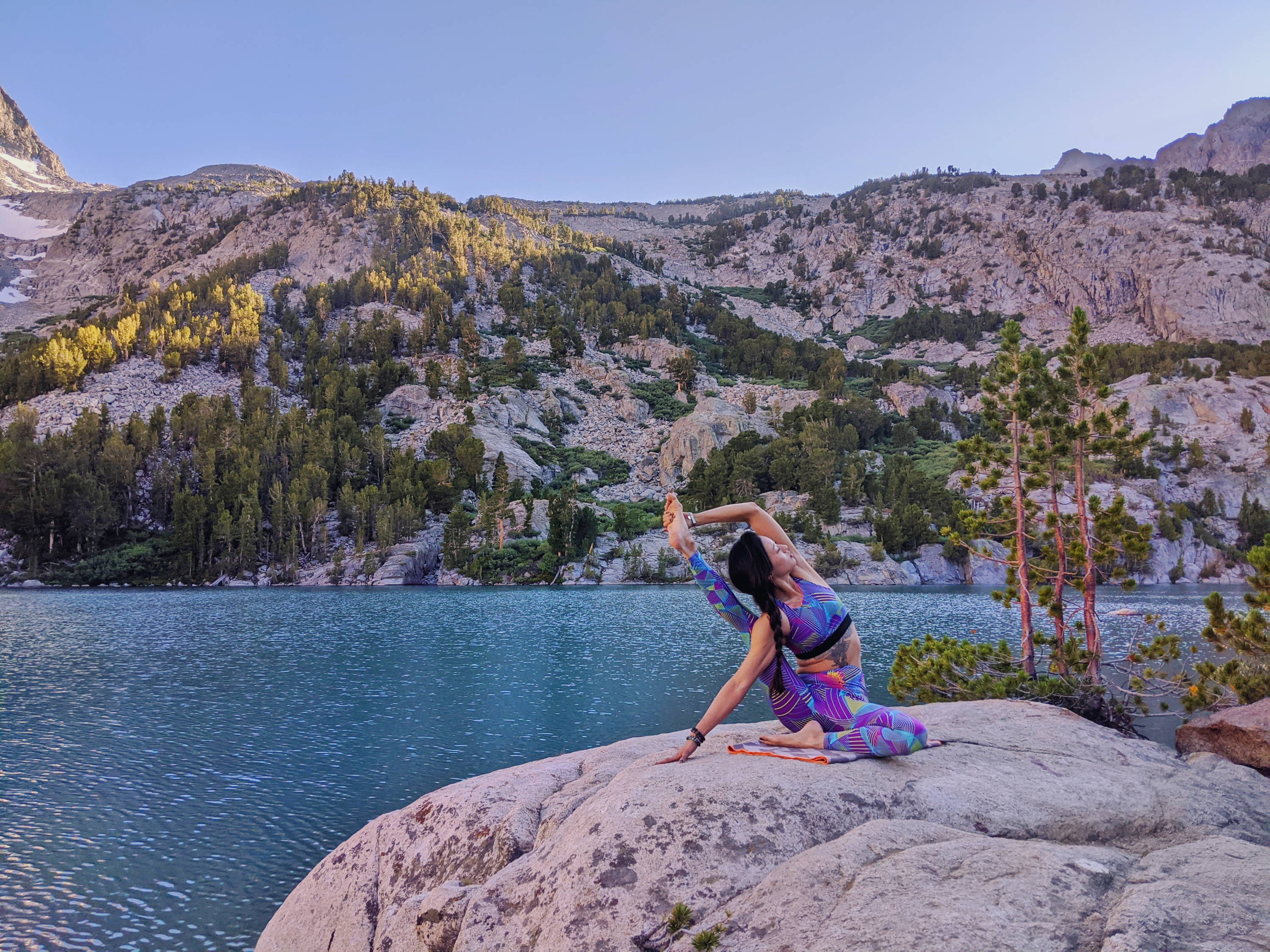 Our garments are made for movement, but that doesn't compromise their sustainability
---
---
Thanks for reading. We're 3RD ROCK. We design and manufacture sustainable climbing clothes & activewear that's made to move and made to last. Using recycled ocean plastic, organic cotton and upcycled materials, we're making items that help protect the very environments we depends on for our adventures.
We've been awarded "Most Ethical Climbing Brand" by the Ethical Consumer trade body out-performing Black Diamond, Prana and even Patagonia!
It's our way of saying "no" to fast fashion, "yes" to protecting the climate and "absolutely" to a life spent outdoors.
---