In the 'new normal' world we now find ourselves in, 'Staycations' are the new order of the day and our Ambassadors have assembled their top tips for climbing closer to home.
South West Sport Climbing Part 2: Cheddar Gorge
Cheddar Gorge is one of England's most iconic and spectacular landscapes. Created by Ice age melt-waters over millions of years, Britain's biggest gorge is three miles long with cliffs rising up 450ft. This world famous beauty spot, with weathered crags and pinnacles, is not only a popular climbing destination for south west climbers, but also a National Nature Reserve and site of prehistoric discoveries.
The Gorge's popularity stems from its diverse range of pitches: safe trad, scary trad, powerful sport, pleasant sport, simple single pitch cragging, 5 pitch epics, and even a spot of bouldering for the keen. However, these days most are attracted to the easy access single pitch sport routes that frame the meandering road.
Before I get carried away, I am the first to admit that a first visit to Cheddar maybe one of an anti-climax, the impressive big walls don't actually seem to offer that many proud aesthetic lines. However, a stereotypical route at Cheddar is comparable to the Britain's Got Talent star, Susan Boyle; not much to look at, but the quality is there. So with a little perseverance, the unique styles ultimately offer some brilliant and interesting climbing.
So what styles of climbing can you expect to find? Well, there are seemingly blank walls containing sinker slots, horizontal striations consisting of hidden positive edges, plenty of protruding features for varied footholds, roofs with satisfying jugs to haul through on, short bouldery nightmares and some longer gently overhanging stamina fests. That said, routes tend to be quite cruxy suiting those with strong fingers and good power endurance. Those are some of the styles but what about angles and grades?
Again, you can find just about everything to suit everyone. The grades start amazingly as low as f4's, with f6's being by far the most abundant grade and the routes carry through to the f8's. Bristol's strong dark horse, Chris Savage, established the hardest routes putting up two 8cs.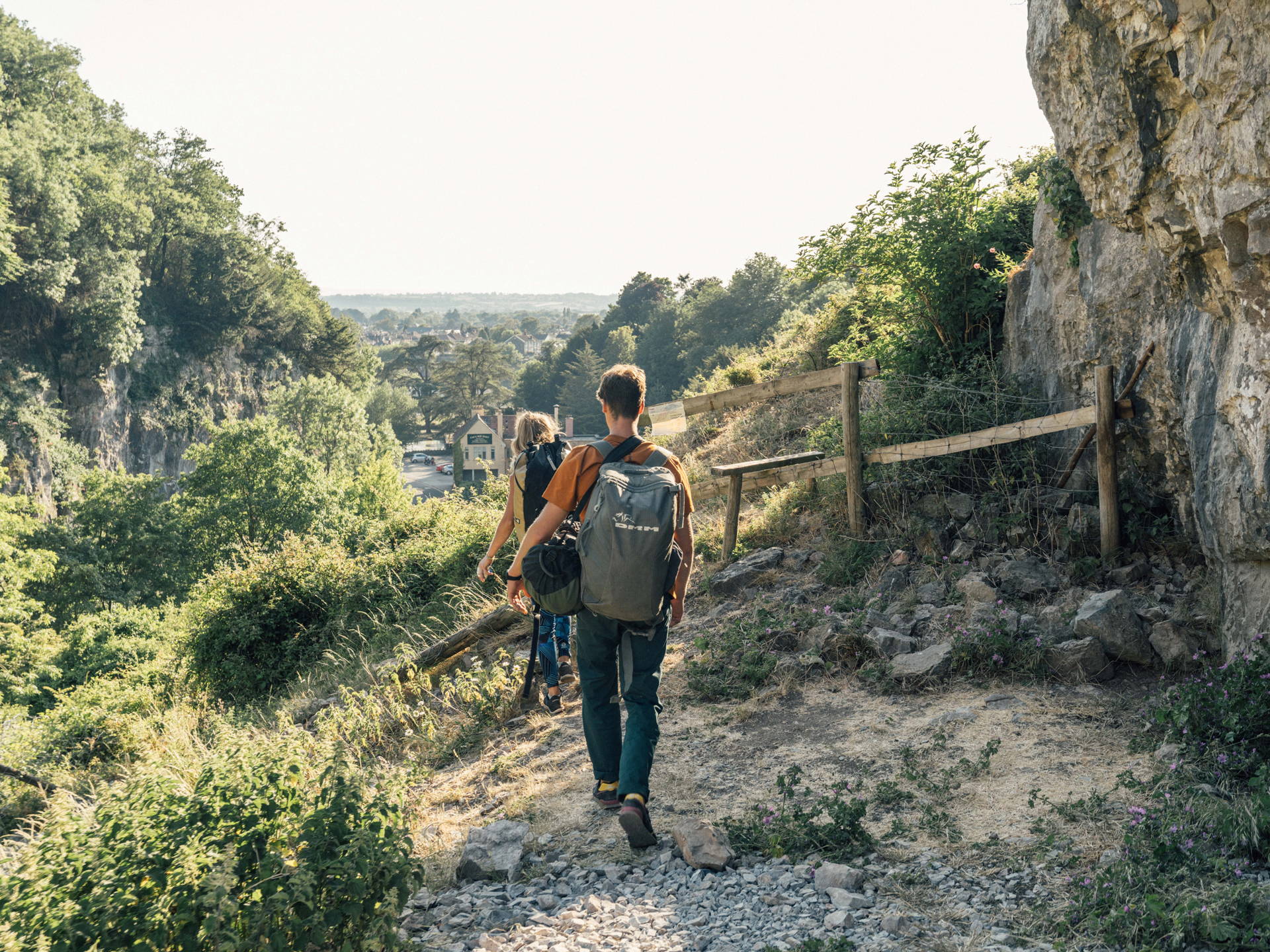 With over 15 sectors in the gorge use the table below to choose the ideal sport crag for you.
| | | |
| --- | --- | --- |
| Crag | Grade Range | Comments |
| | | The best crag for harder routes with the highest concentration on 8's in the Gorge. Afternoon shade, dry in light rain. 8 minute walk in. |
| | | Some of the best lines on the North side. Host to several classics in the high 7's & low 8's. Open & Exposed. 5 minute walk in. |
| | | Wide grade range with many popular 6's & 7's. Short & bouldery with routes from 8-12m high. 2 minute walk in. |
| Stepped Wall, Overshot Wall & Arch Rock | | Popular roadside crag with many routes in the low grades. Can get busy, lots of good routes but with polish so choose wisely. |
| | | Steep climbing with only a few routes but most are classics. Best for those climbing in the mid 7's, good crag for a hot day. 3 minute walk in. |
| | | Multipitch classics in a great position. Birds of Paradise & Paradise Lost are arguably the best routes in the Gorge. A must for those capable of trying. 3 minute walk in. |
| | | Single pitch climbing high above the road. Intimidating and exposed climbing on the best rock in the Gorge. Steep angle means the warm up is 7b+! 30 minute walk in. |
| | | Roadside cragging. A handful of quality routes and a good place for a project. |
To get you started my recommendations would be:
Groove Armada

6a+

Grope the Slope

6c

Raw Deal

7a

It's a kind of Magic

7a+/b

House is Burning Down 7b+

Return of the Gunfighter 7c

Draggin Along 7c+

Day Called Zero 8a

Shadow walker8a+

Galatica 8b
Jerome & Rhoslyn explore Cheddar Gorge
Cheddar is ideal for varying weather conditions, offering crags at all aspects. You can seek sun, shade or shelter making it a year round crag. Most routes at steep sectors such as Lion Rock, Remnant and Pride Evans Cave can stay dry during light rain; nevertheless, it is not a wet weather venue. After rain it's always worth taking a drive up the gorge as some sectors can dry pretty quick and only seep after very heavy and prolonged rain. This webcam from junction …. On the M5 is a useful tool if in doubt. Nearby, Brean Down is a reliable back up for Cheddar if you arrive to find your projects sodden there.
Access is a hot topic when climbing in Cheddar, with several strict yet simple rules in place, more details are here and here. But simply, to prevent further access issues and keep climbing open in the Cheddar Gorge you:
Are required to have third party liability insurance in case they cause injury or damage property. This often comes with being a BMC member or part of a climbing club.

Must abide by the restriction on the south side and check the

BMC access database

Should only park in the long-stay visitor car parks

.
Our Climbing Trip Essentials Selection
For the sport routes standard British sport gear really…ten quickdraws and a 50m rope will be sufficient to see you up all the routes. Rope bags are useful as it can be a bit mucky/dusty at the base of crags. The routes are generously bolted so clip-sticks are not a necessity, but those wishing to push their grade may want to pack a clip-stick. Martin Crocker's comprehensive guide book can be purchased in the Cheddar Gorge Store for £15; full of clear easy to use photo topos for both the Sport and Trad routes. A stiffer pair of rock boots and a good dose of finger strength will be sure to come in handy when utilizing the many small edges and pockets. Finally, take some change as parking is £5.
Guidebooks: South West Climbs Vol.1, Cheddar Gorge Climbs, Avon and Cheddar
Parking: local Pay & Display car park available.
Where to stay: Somerset is home to plenty of camp sites, glamping options and holiday rentals and Bristol is only a short drive away.
Want more South West suggestions? Check out Rhoslyn's tips for Ansteys Cove, Brean Down and Portland.
---
---