Can anyone climb 8a? Answers to the burning question are brought to you by Tom Randall from Lattice Training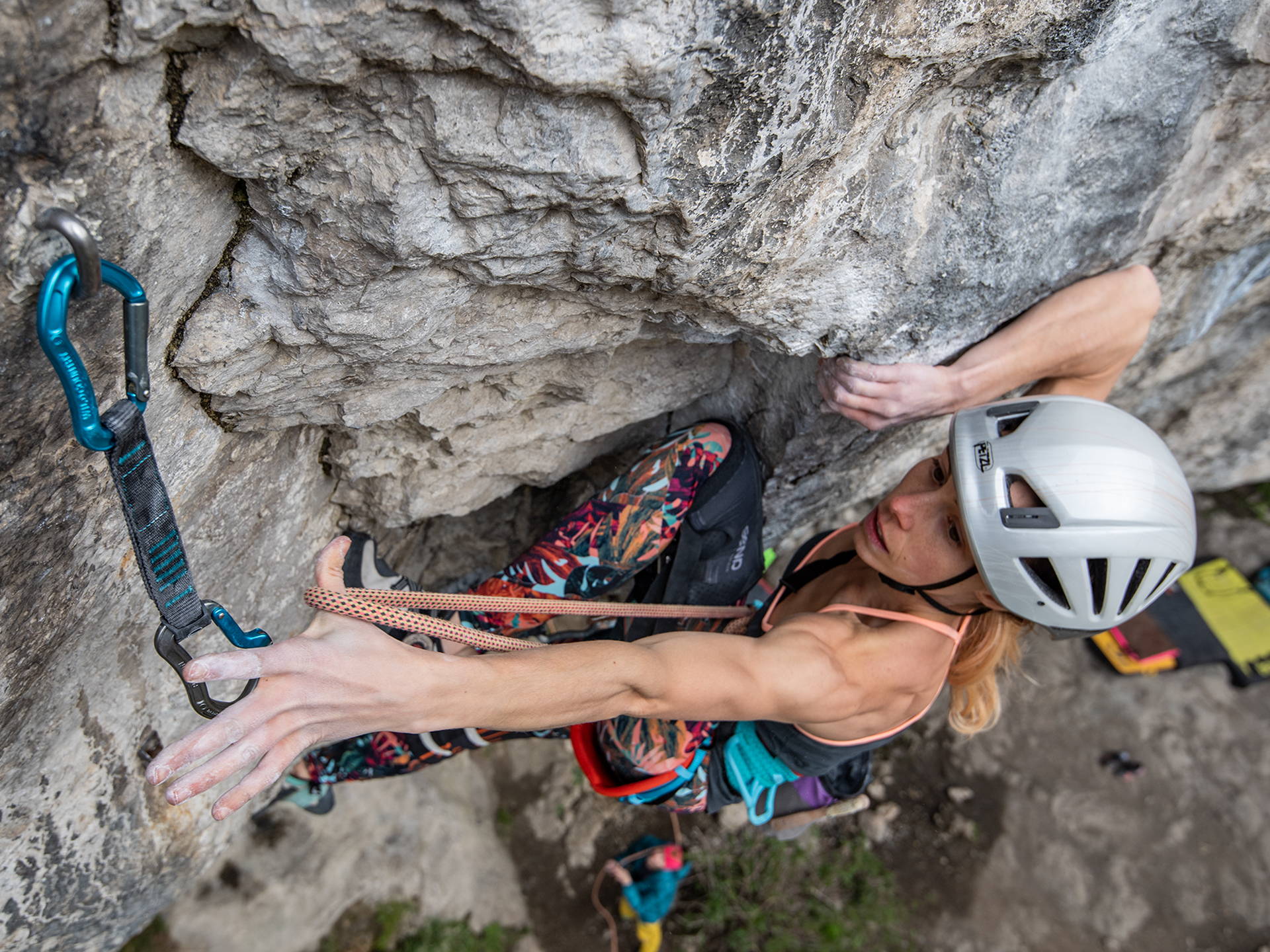 "This might actually happen," says Matt Groom in amazement at the beginning of one of his climbing vlogs. The episode titled "Projecting My First 8a Climb" documents his battle with "La Pierre de Lumiere" near Chamonix. The nine-minute video is full of alternating waves of psyche and doubt, and shows the 8a barrier for what it is: a big deal.
Although it may still seem like the cutting edge of sport climbing, the eighth grade has been around for no less than four decades; "Grand Illusion" 5.13b/c, equivalent to f8a+, was opened by Toni Yaniro in 1979. Since then the level has been achieved by one-legged climber Urko Carmona and by a 9-year old, Angie Scarth-Johnson. And with Adam Ondra's ascent of "Silence" 9c, it was bested by ten grades.
Regardless, arriving at the 8a level doesn't happen overnight, so don't be fooled into thinking it's easy. The average finger strength measured in 8a climbers by Lattice Training on a standardised 20mm edge amounts to nearly 90% bodyweight. That's a hell of a lot of weight hanging on a very small hold - but with the right attitude and know-how, it's more attainable than it may seem.
Below we hand you all the pieces to the 8a sport climbing puzzle. Needless to say, what you do with them is up to you...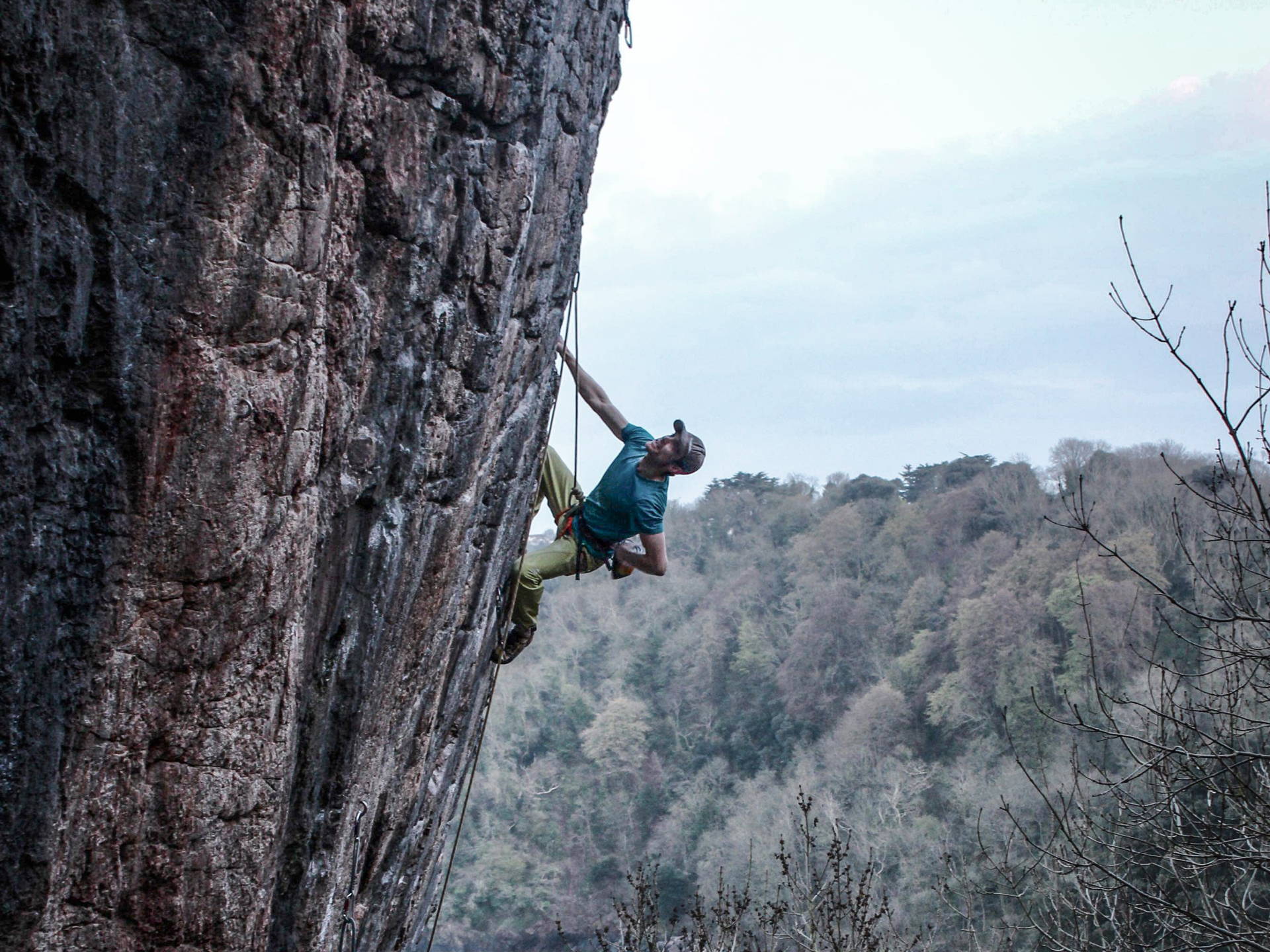 "People think that 8a is reserved for the pros or those who are incredibly talented and naturally athletic," says Tom Randall. "You need to get your head to the point where you realise that 8a is actually very likely possible for you, or you're massively limiting yourself."
Professional athletes, coaches and sports psychologists all point to the power of belief. For decades people were sure that a four-minute mile was impossible but when the barrier was broken in 1954, something extraordinary happened. Fifty more runners achieved the benchmark... within the following two years.
Perhaps if climbing was as popular as running we'd have similar statistics to show off but even without them, the message is clear. "Believing that you can do it is the most important step toward climbing 8a," concludes Randall.
In the same way that talent is not enough to succeed, neither is the mindset. Although the Internet would have us all succumb to the just-believe-and-anything-is-possible gibberish, the truth is more complex than that. "People need to make some solid lifestyle choices about their climbing and training," says Randall. "For most people with a 9-to-5, spare time is scarce. If they want to socialise in the pub twice a week, do another hobby as well as climbing and then also go for long walks with their significant other, then climbing 8a is probably not realistic." In other words, if you want to climb 8a, something has to give.
Hold your horses before you quit your day job, break up with your partner, or give up on climbing. As long as you focus on the quality of your training, the time commitment required to progress toward sport climbing 8a is surprisingly low.
Tom Randall gives us hope: "Three 2.5h sessions a week is perfectly adequate if the time is well spent: ninety minutes of very specific climbing followed by 60 minutes of strength and conditioning. Seven and a half well spent hours per week can have huge results."
Unsurprisingly, a certain level of physical fitness is necessary for climbing 8a. Many ambitious climbers focus on simple exercises, yet while they might be able to bust out twenty pull-ups, the 8a benchmark still seems miles away.
"The vast majority of people have a very poor level of general strength and conditioning," we learn from Tom. "They can't control their bodies in a full range of motion, especially at a high intensity." In other words, the ability to pull your body upwards multiple times is not going to be enough for an 8a send. Think more in terms of multi-dimensional push and pull strength that can be gained either through years and years of climbing on rock, or hours spent at the gym.
To build an 8a climbing machine while remaining injury-free, most adult climbers need to follow a varied training protocol. Bar work, free weights, TRX and gymnastic rings are only a few of the tools used by Lattice. "They allow athletes to explore the full range of motion, just as it is required in climbing movement."
Climbing 8a can mean very different things depending on factors such as the rock type, location, length, and angle of the route. Apart from attaining a new level of physical skills, achieving the first of a grade - especially a benchmark grade that comes with added weight - is not easy at any level (check out our "Can anybody climb 9a"). A smart climber wanting to break into a new grade will choose a climbing style that is compatible with their skill profile.
"Don't attempt a route because a friend said you should do it, or because it's a classic of the crag," says Tom. "Instead of making your life deliberately harder, go for a route that suits you and see how you enjoy the process. You can then build from your first tick to the second, third and hundredth."
In addition, it is smart to plan locally. BMC ambassador James McHaffie recommends choosing a project that you can easily revisit multiple times. If you can remove the stress factor of time pressure, why not do it? There are plenty of beautiful 8a lines in the UK - in fact, the UKC alone lists over 600.
Is climbing 8a possible for anybody? The short answer is probably not. The long answer, however, is much more interesting.
"On average, we've found that climbers whos max grade is 8a are a bit 'over strong' compared to people climbing 7c+ and 8a+. This is probably because 8a is a popular benchmark and many climbers train specifically around it," says Remus Knowles, data analyst at Lattice Training. The added mental gravitas of the grade might also require a slight surplus of strength to break through.
"The biggest factor holding climbers back is usually themselves. Stop making excuses, accept that most likely it is possible and give it a serious go. Climbing 8a is much more in the realm of what's attainable for the general public than you realise."
"The moment of psych might be a once in a lifetime opportunity. The pub, badminton club and long walks will stay around, but the motivation to climb 8a will probably come and go. Use it," says Tom Randall.
And as for Matt Groom, he broke the 8a barrier for himself soon after filming his projecting vlog (stay tuned for a send video). He's now ready for the next step up and, as of December 2019, he'll be working towards his next big goal with of Lattice Training.
---
1. The average comes from tests conducted among actual 8a climbers by Lattice Training. At the same time, the Lattice finger strength model predicts that sufficient finger strength for achieving 8a is 84%BW for an average male and 75% for an average female. This ties in with the issue raised further in the article: most 8a climbers are "overstrong" for their grade.
---