The SPRING LAUNCH GAMES was part fashion show and part competitive contest - as eight pro climbers faced a set of four boulderings while modelling our new collection at this unique event held at Boulder Hut in Ellesmere Port, Cheshire.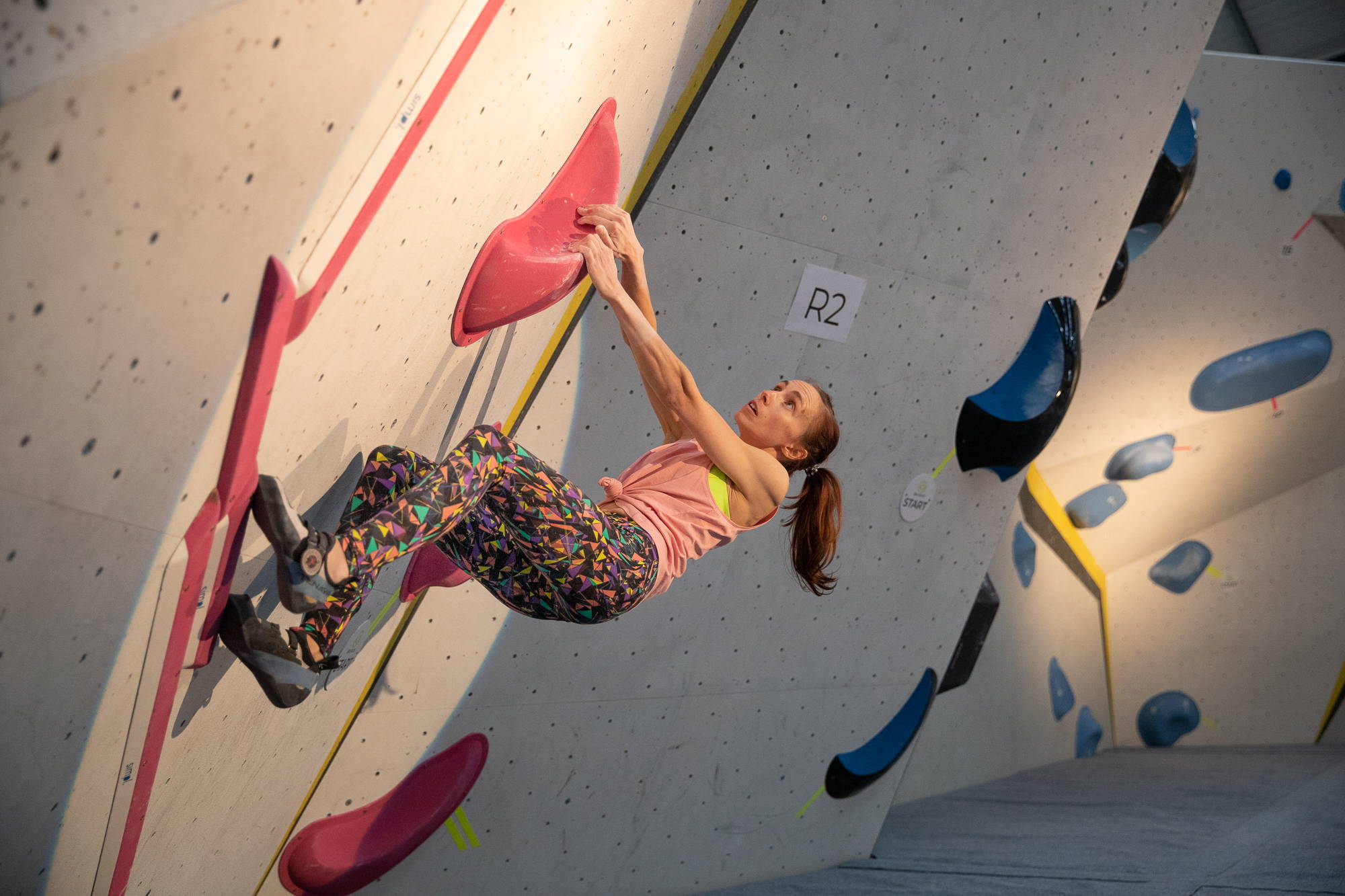 An Action Packed Round Up
An action-packed night full of jumps and leaps between hand and foot holds, eye-watering leg splits and the occasional fall made for intense watching. There was frustration, determination and grit when it came to tackling each problem, but it was the perfect mix of brains and brawn that triumphed on the night, with a coach and non-competitive outdoor climber taking podium top spot and grand prize.
Breaking with tradition, the participants were placed in mixed-gender teams – less commonly seen in professional climbing contests. Triumphant GB Team coach Rachel Carr, 24, from Edinburgh, and multi-disciplined outdoor climber James Taylor, 29, from North Wales, were paired together and proved that calm teamwork was the best method to solve the complex climbing challenges throughout the contest.
---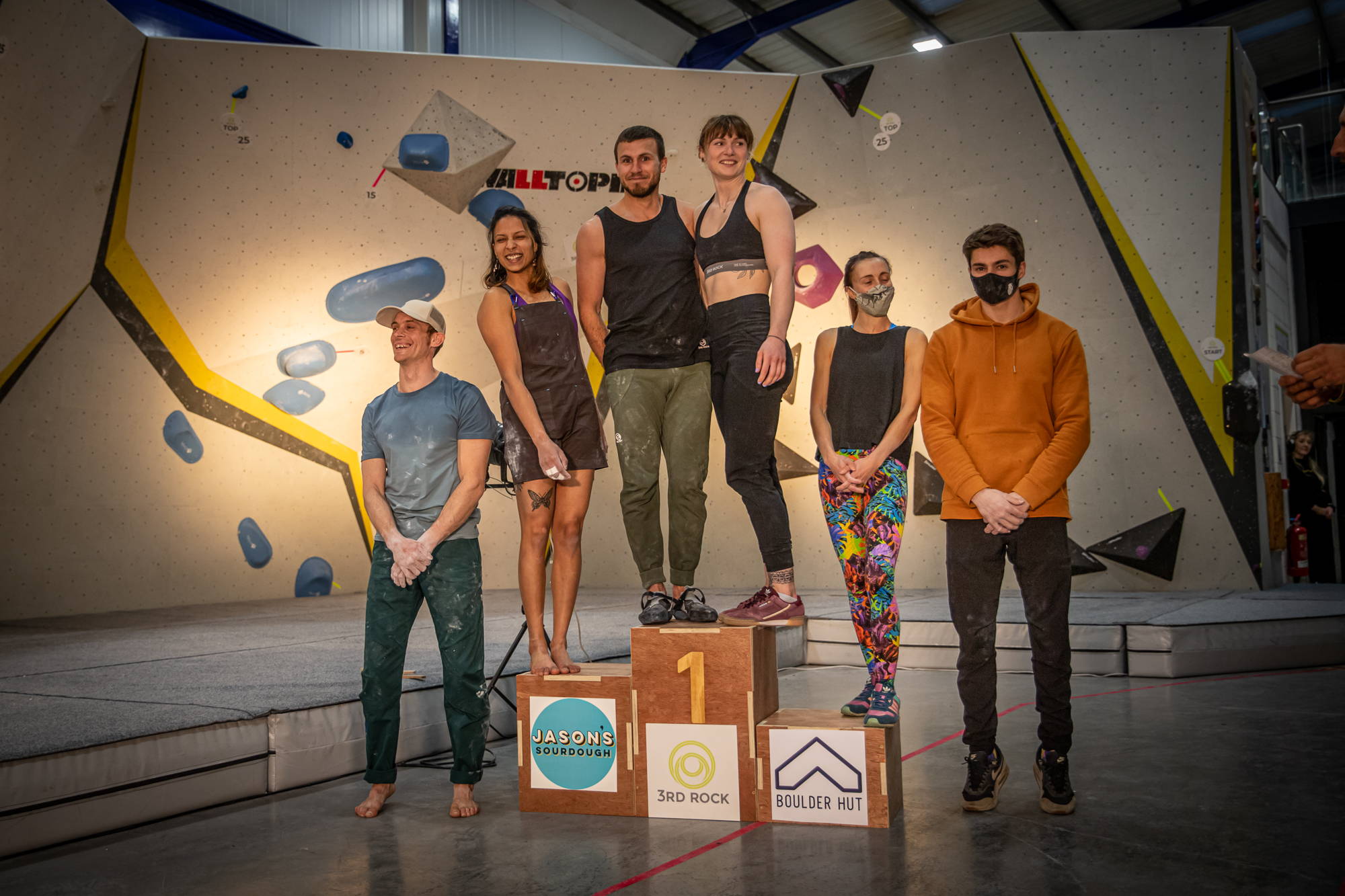 James said: "Rachel has a lot more comp experience than me so this made deciding who did what boulders actually quite simple for us. We were super nervous on the first problem and rushed into it too quickly, both falling on our first attempts - but Rachel being a coach made us both take a breath and a little rest to chill out before trying again and that really set the tone for the next three problems.
"We took our time, figured them out together and enjoyed ourselves. I was very happy to see the cracks in the final boulder problem - I knew they would suit me well and I would be back on home turf."
Rachel added: "The Spring Launch Games was a completely new experience for me. I'm used to a more classic format but it was more challenging than I thought it would be, and the unknown made it more exciting.
"James and I made a great team. It was a culmination of our tactical skills, his strength and my competition bloc experience that gave us different approaches and the execution we needed to win. The pairings really shook things up but meant James and I, as a mix, got the best average by working together."
---
Speaking on the catwalk element of the event, Rachel said: "The most intense part of the whole night was waiting to climb.
"Being kitted out in clothes by 3RD ROCK meant we had confidence in how they would perform, but modelling them and posing on the catwalk meant the adrenaline and nerves had time to build up. All I could see was the timer ready to start and then we turned and had just seconds to read the block.
"Also being the first team out had a huge impact on our nerves but we quickly calmed down and settled into it and it was great fun."
Also taking part in the event were members of the GB Climbing Team Billy Ridal, Jen Wood who were partnered with pro-climber Holly Rees and Team GB Paraclimber Matthew Phillips. While fellow Team GB Paraclimber Mikey Cleverdon joined pro-climber Ayeesha Khan to make up team four.
The program features commentary on the clothes by 3RD ROCK co-founder, designer and pattern cutter Jessica Mor, and minute-by-minute analysis of each climb from Mike Langley, experienced climber, British Mountaineering Council national route setter and official at multiple world cups.
---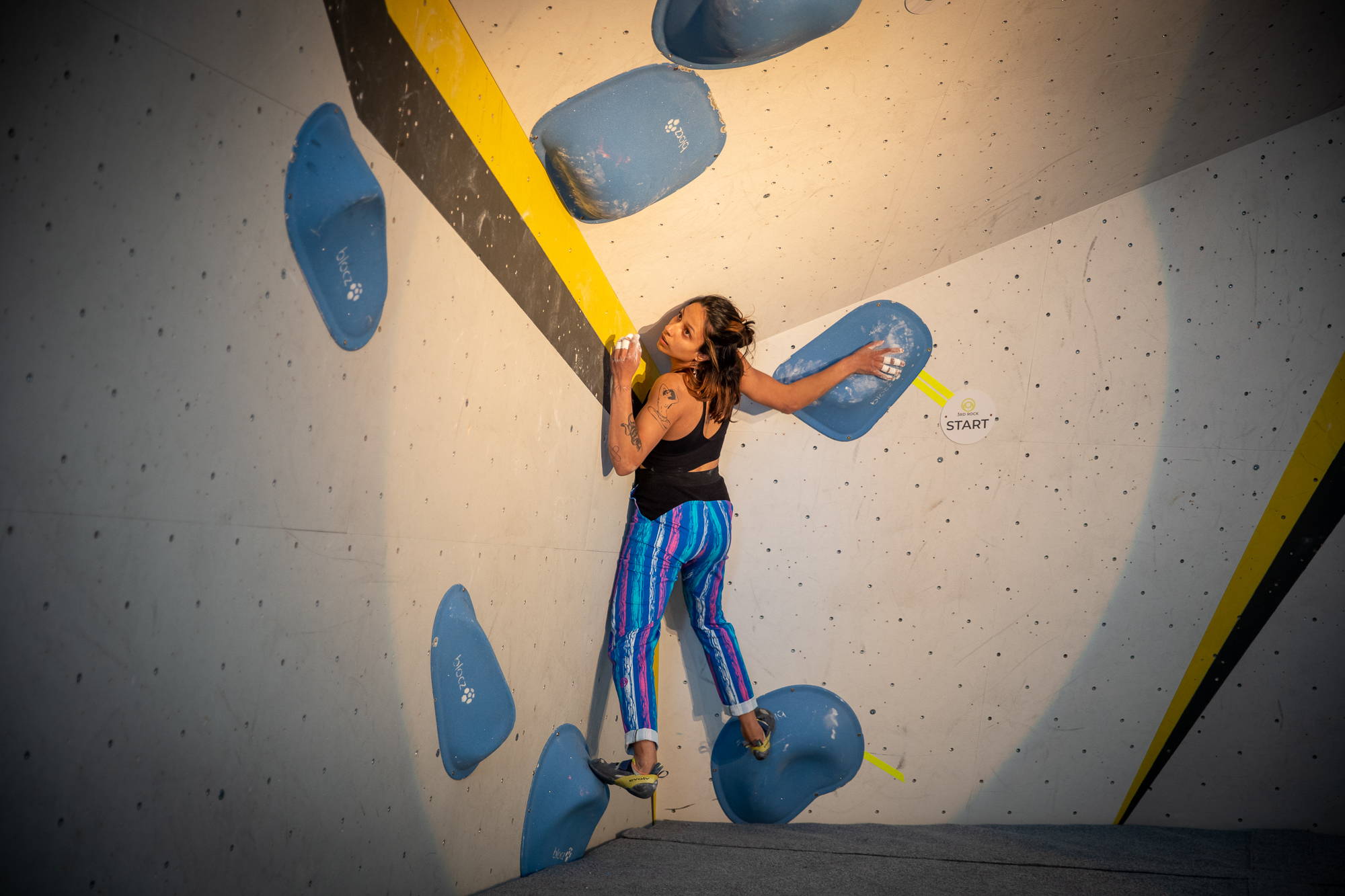 Ayesha Khan wearing Aster trousers & Saturn Bra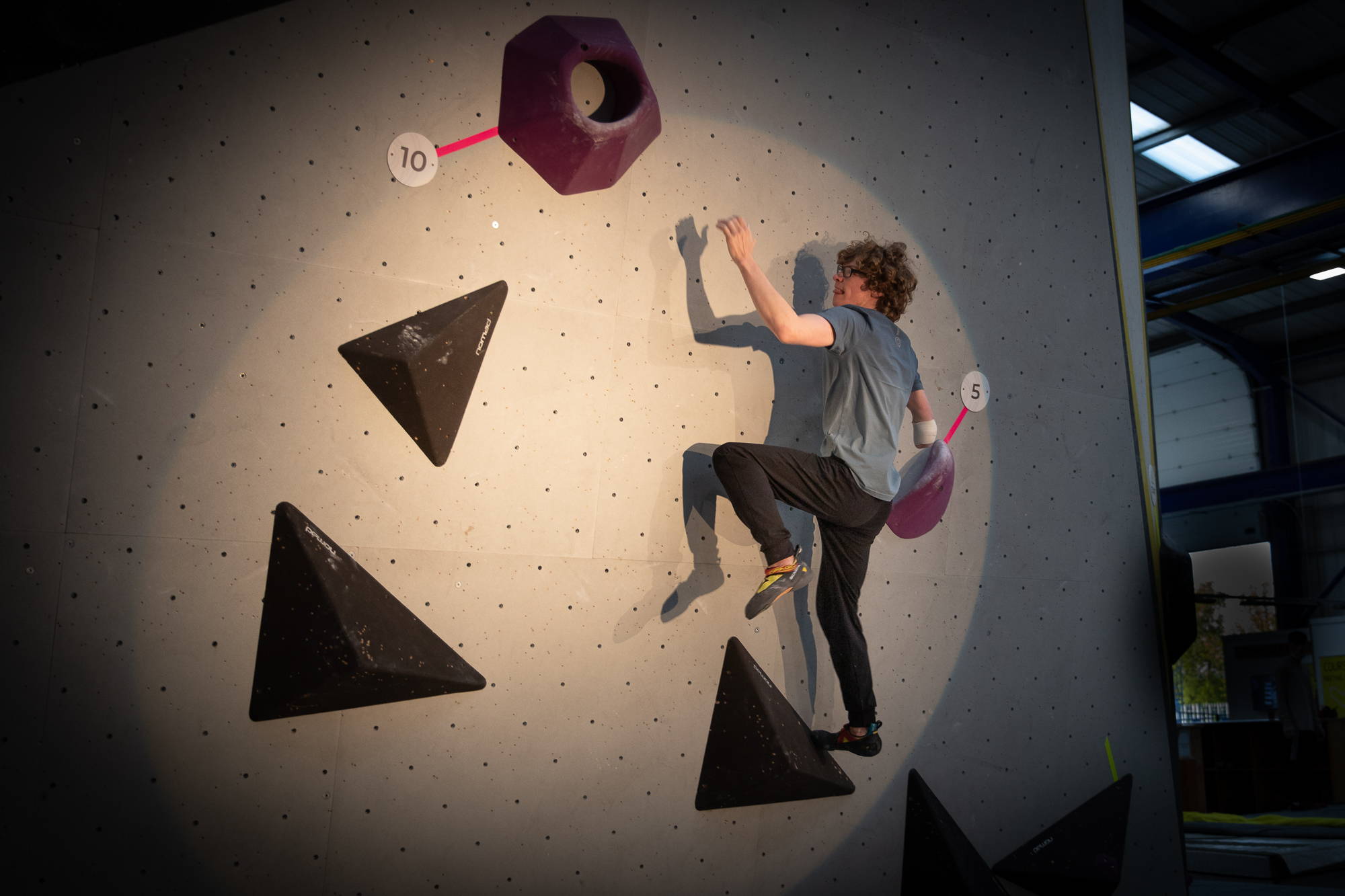 Matt Phillips wearing Bataboom trousers & Morph Tee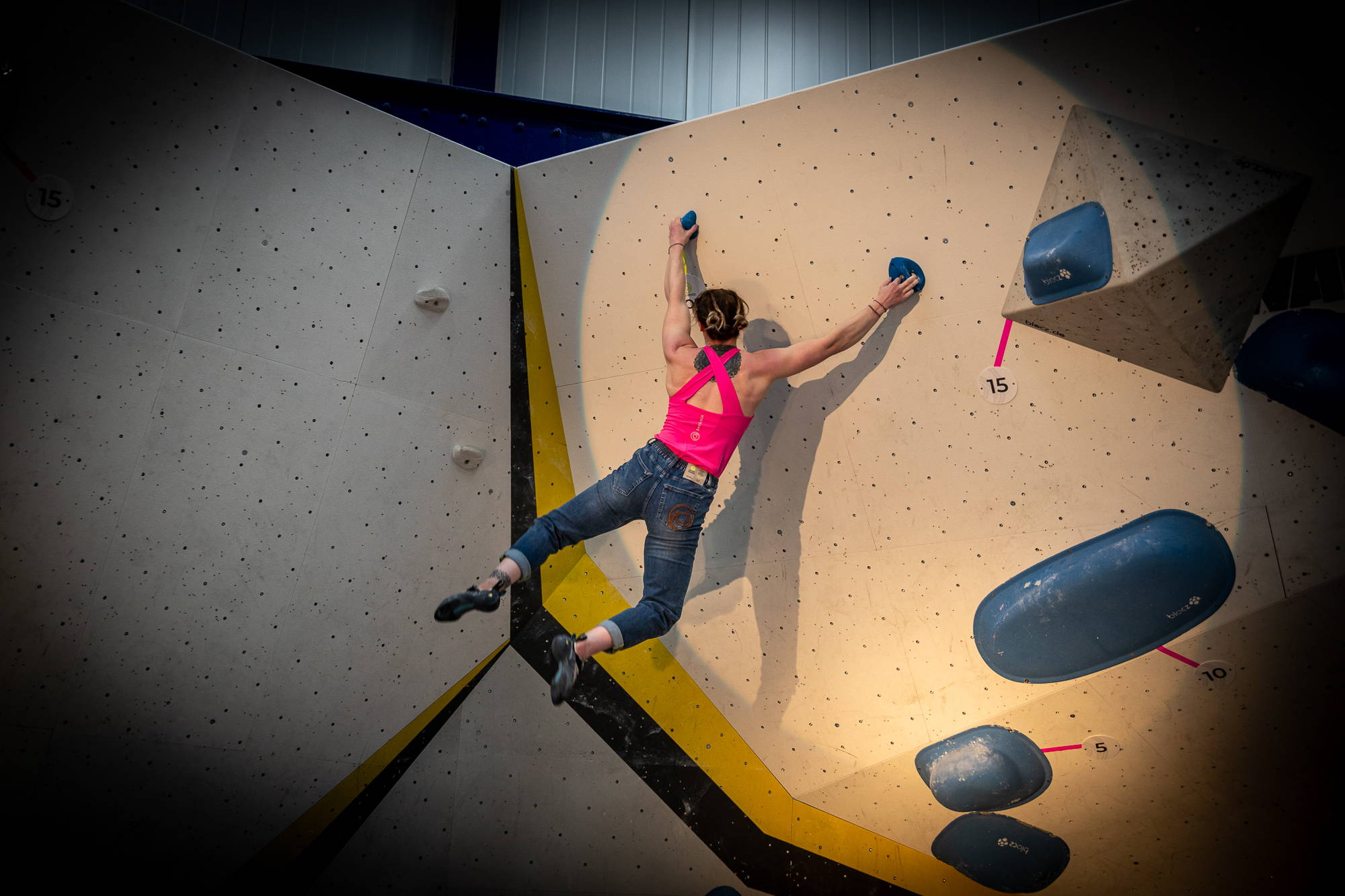 Rachel Carr wearing Gaia Jeans & Eclipse Vest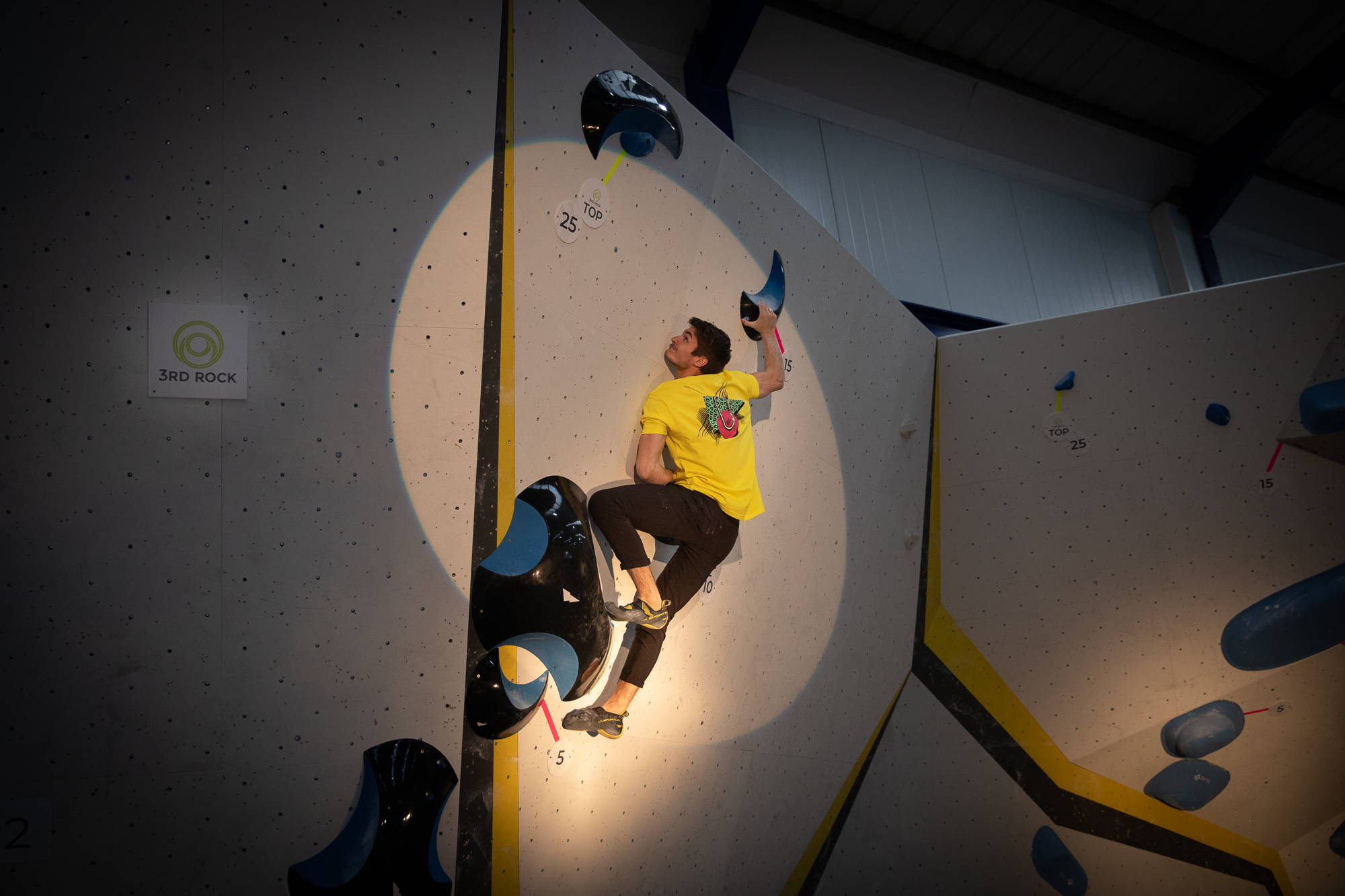 Billy Ridal in Carabiner There Tee & Hiro Trousers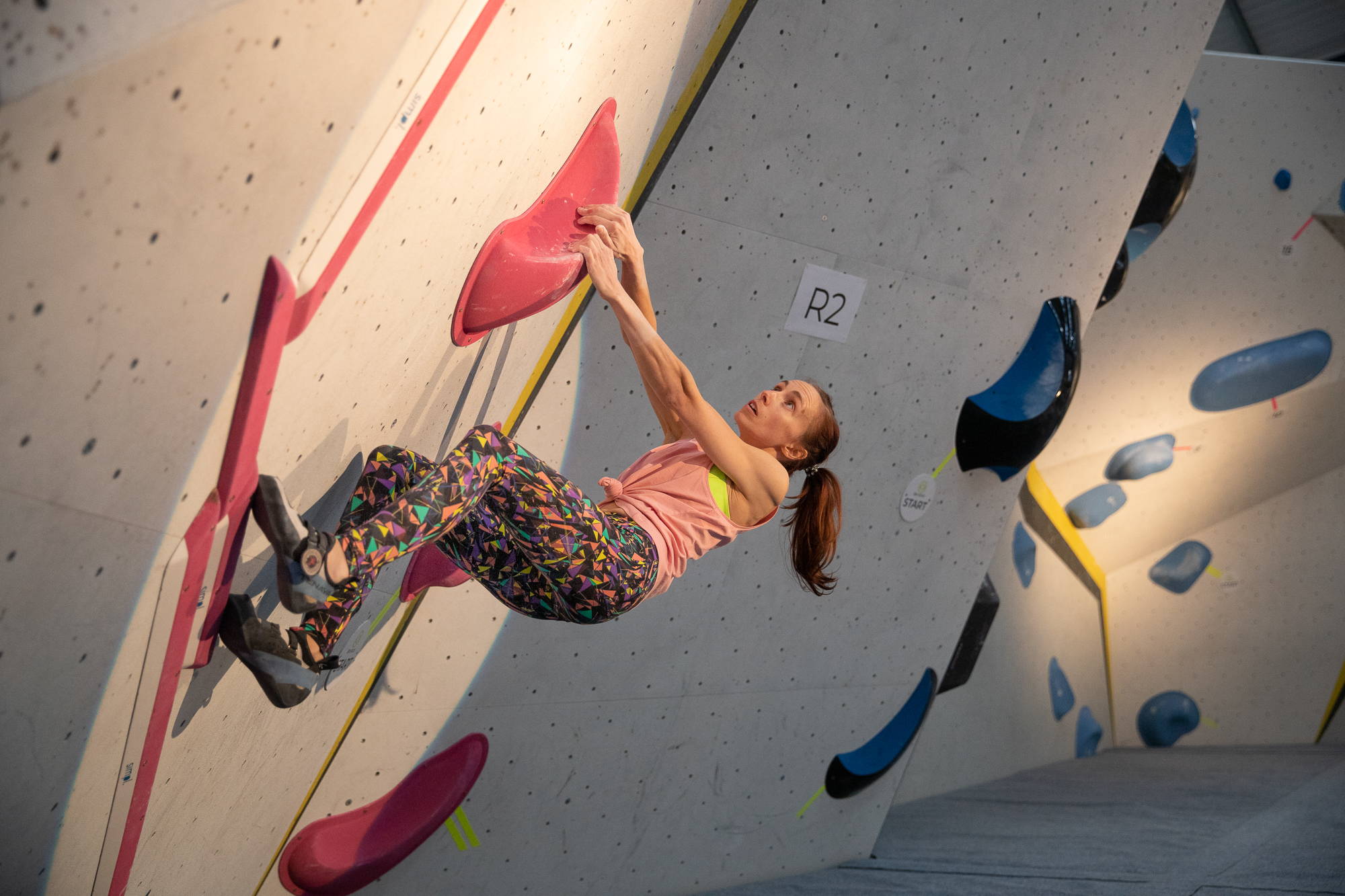 Holly Rees in Titan Ziggy Leggings, Alice Vest & Equinox Bra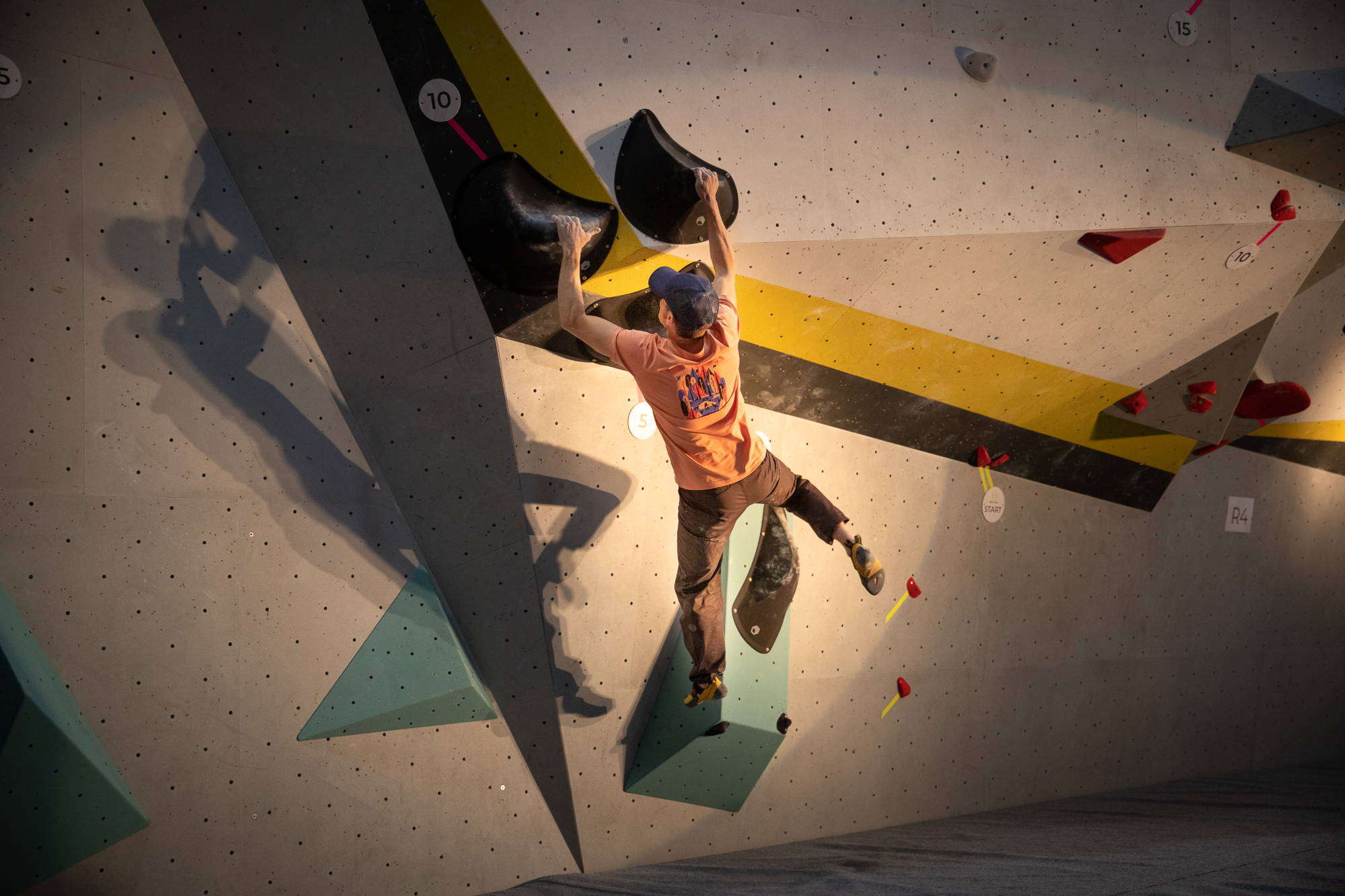 Mikey Cleverdon in Habitat Tee & SuperNova Trousers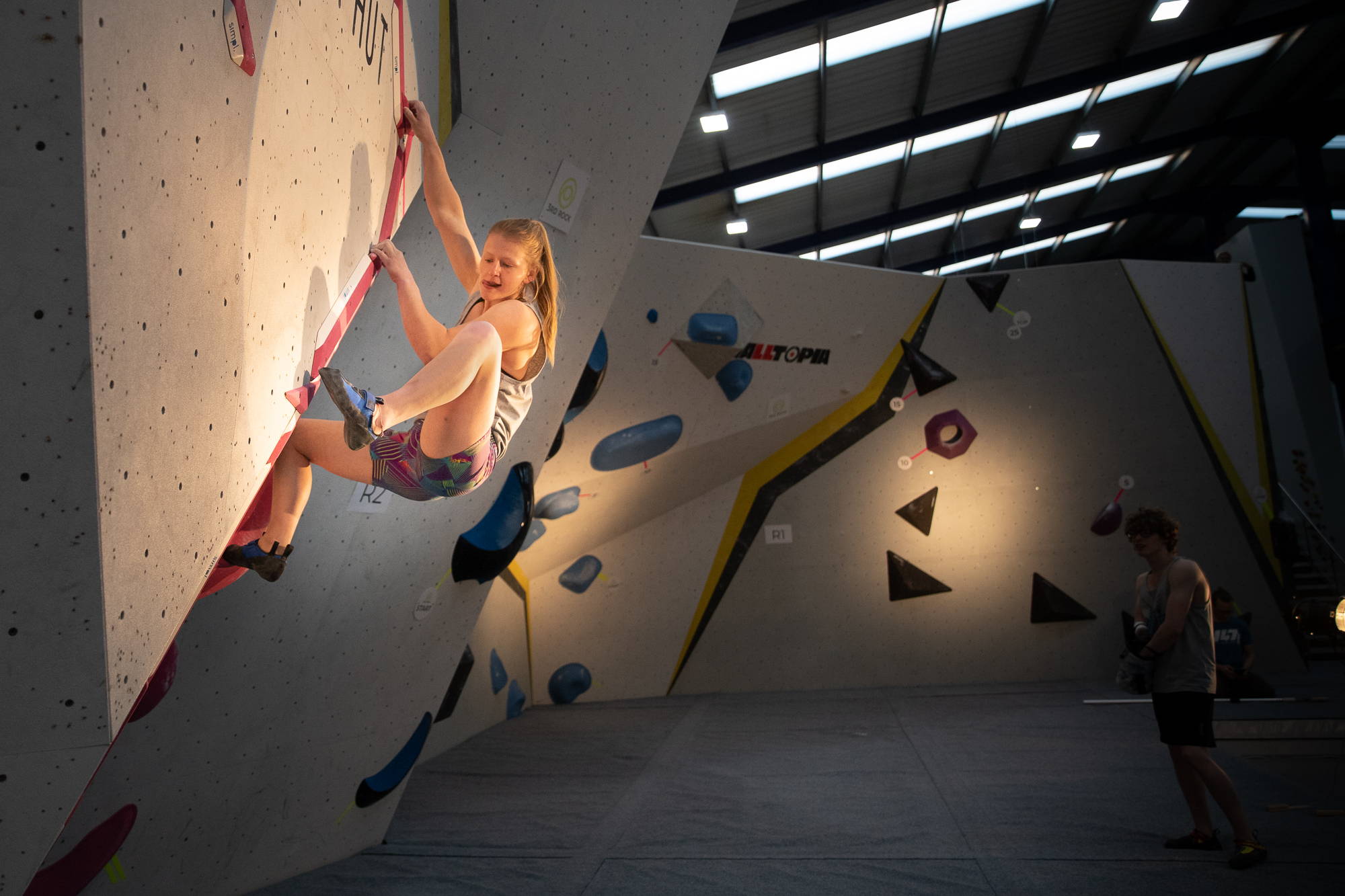 Jen Wood in Tina Shorts & Carabiner Vest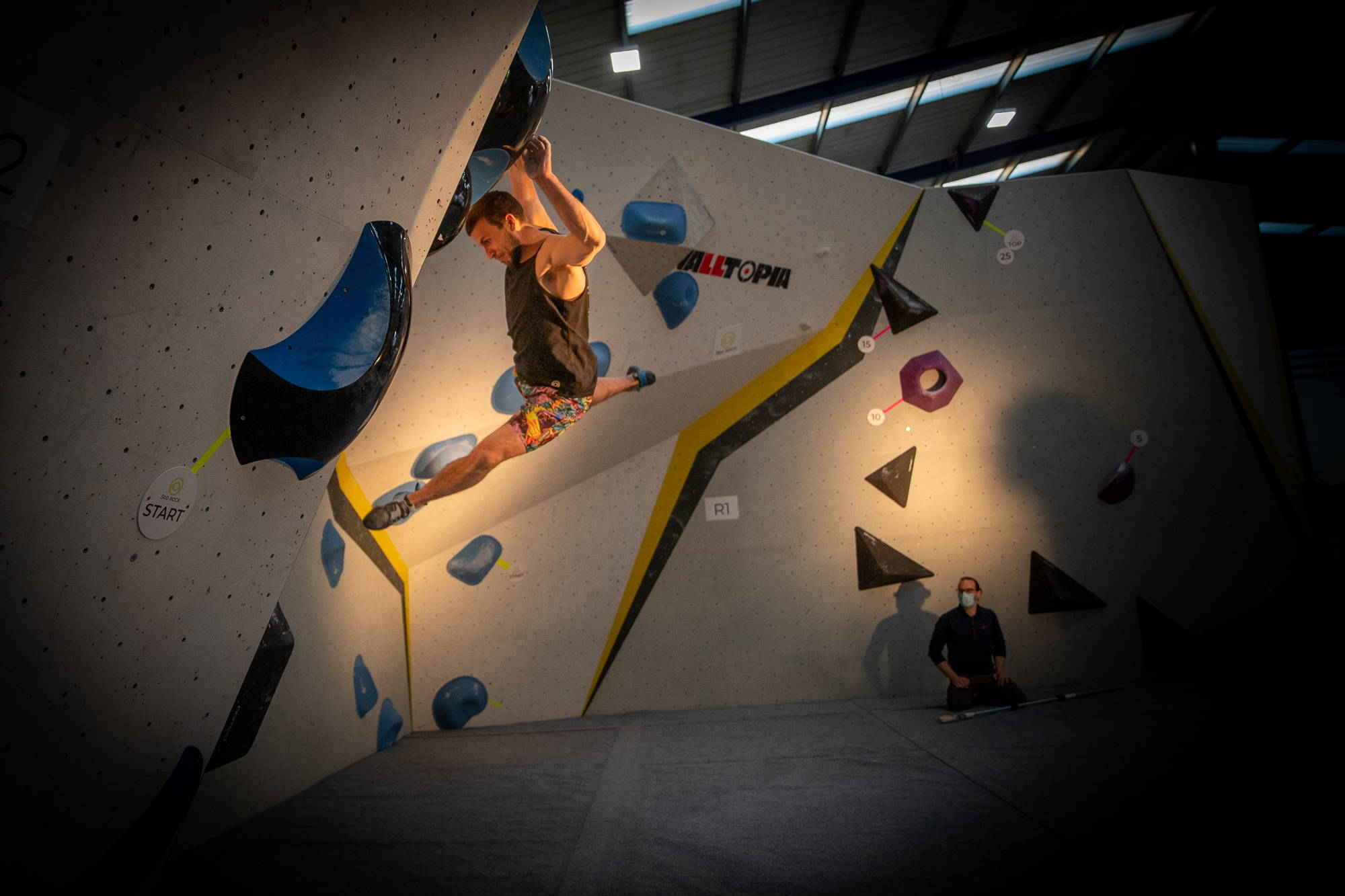 James Taylor in Jack Vest & Mofo Shorts
3rd Place: Holly & Billy, 2nd Place: Mikey & Ayesha, 1st Place: James & Rachel
---
---
Thanks for reading. We're 3RD ROCK. We design and manufacture sustainable climbing clothes & activewear that's made to move and made to last. Using recycled ocean plastic, organic cotton and upcycled materials, we're making items that help protect the very environments we depends on for our adventures.
We've been awarded "Most Ethical Climbing Brand" by the Ethical Consumer trade bodybeating out Black Diamond, Prana and even Patagonia!
It's our way of saying "no" to fast fashion, "yes" to protecting the climate and "absolutely" to a life spent outdoors.
---